I actually forgot I was planning to write an NYX Soft Matte Lip Cream review until last Saturday night (but it's probably Sunday already at that time) when I used the Zurich shade to draw "something" on my drunk cousin's forehead. In fact, I have these matte lip creams for so long, the photos for this review were shot several months ago and one shade is already half-empty. So before I ran out of these lip creams, below is the full review, finally!
WHAT IS IT?
NYX Soft Matte Lip Cream has a creamy formula that offers shine-free color but with an opaque finish, It feels weightless and silky-smooth on lips and lasts long.
PERFORMANCE
APPLICATION: Use the easy-to-wield wand applicator starting with the bottom lip and then to upper lip for full coverage.
SCENT: It smells like candy.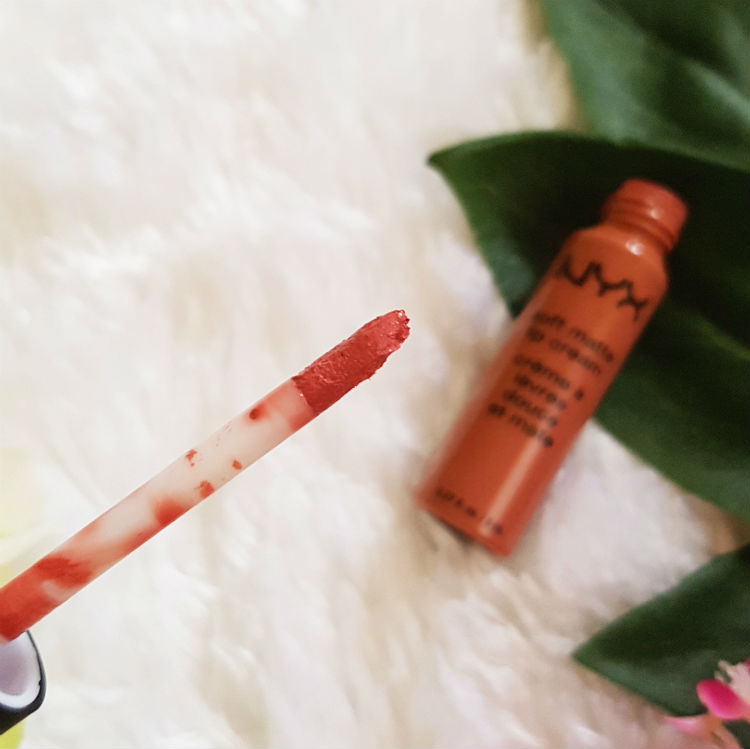 PACKAGING: These soft matte lip cream are packaged as is, only the sturdy tube, no box or anything, just a plastic wrap. Which I prefer because of less trash.
RESULTS: I love how smooth and weightless the formula of these NYX Soft Matte Lip Cream. And despite that, I also love that it lasts long and some shades are highly pigmented. But of course, when you eat or drink, it will be erased. Although, I noticed that you should wait a few minutes after the application before the lip cream dries on your lips. When they dry, it will last really long.

I tested the NYX Soft Matte Lip Cream on a smudge and waterproof test, as you could see in the photos above, it failed both. But if you let it "set" it will really last long and even kiss proof. Just don't eat and drink, or reapply it after you do those things. Overall, this is still one of my favorite lipsticks.
VERDICT
PROS: It's lightweight, highly pigmented, last long, smells nice, has a lot of shades available, non-drying (meaning it will not crack on your lips unlike Kylie Lip Kit or ColourPop Ultra Matte) and most of all, affordable.
CONS: It's not waterproof and smudge-proof. Also, some shades are now as highly pigmented as others.
WHERE TO BUY?
If you live in the Philippines, you can buy NYX Soft Matte Lip Cream in Zalora and BeautyMNL both for Php390. You can also buy these in select SM Department Stores like SM Megamall and SM Makati.
What do you think of this NYX Soft Matte Lip Cream review? Have you tried it before? What are your favorite shades?