I may hate using a scrub on my face, but it's not the same case when it comes to my body. At least twice a week, I use a product that will really nicely scrub my body to remove the dead skin to have a smooth and healthy-looking skin. Plus, body lotions works better when you exfoliate your skin. That is why I'm so excited to write a Human Nature Volcanic Cooling Body Scrub review.
WHAT IS IT?
Human Nature Volcanic Cooling Body Scrub promises to revive tired, lackluster skin and unveil a soft, supple, beautiful complexion with volcanic sand from the heart of the earth and deeply purifying bamboo charcoal. This skin-detoxifying and mineral-rich body cleanser is an all-natural scrub that lifts away dirt and other impurities from pores. It also has a tingly cool aroma that gives complete relaxation from a deftly distilled blend of invigorating rosemary, eucalyptus and peppermint oils.
PERFORMANCE
APPLICATION: During a shower, I apply an adequate amount of wet skin and scrub it all over my body. And I swear the cooling effect is REAL! I shivered when I first applied it to my skin. Luckily, I bath in hot water. Also, this product is recommended to be used twice a week.
SCENT: It smells like peppermint.
PACKAGING: It is simply packaged in a tube which I prefer because you can easily squeeze out the product and when you're running out, you can just cut it open to fully use every product inside.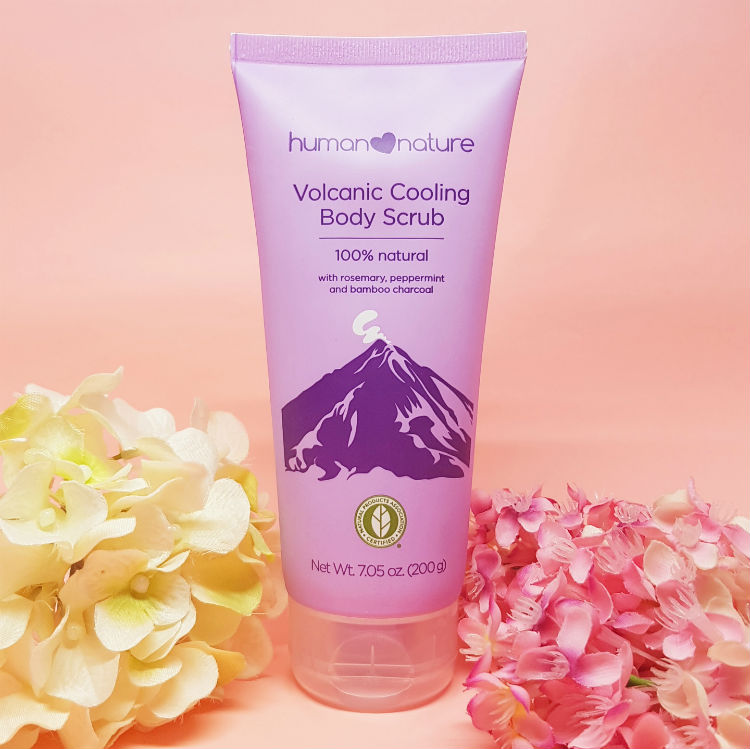 RESULTS: I literally shivered when I first applied this to my skin. This is indeed a cooling product! So make sure you apply this to a wet skin or else the cooling effect you'll feel will be intense. How did I know? My mom literally asked for hot water when she first used this because, as always, she didn't read the instruction and overused it.
But if you follow the instructions, the cool feeling is actually bearable and relaxing. And what I like about this product is the cooling effect lasts after your shower which is perfect for someone who lives in a tropical country like me. I'm actually planning to bring this on my next beach trip, and I highly recommend this on summer season. Besides the cool effect, this body scrub actually made my skin look smooth and feels soft!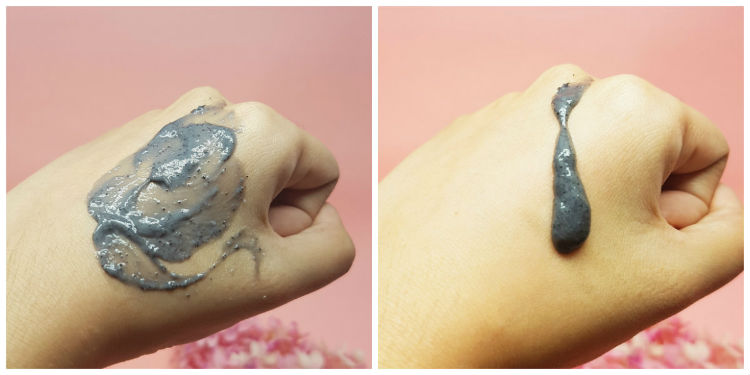 VERDICT
PROS: The cooling effect is real, lasts long and relaxing especially if you live in a warm country. It also makes your skin look smooth and feel soft.
CONS: Might be too cold if you live in a colder place, and too cool for the cold season.
WHERE TO BUY?
You can buy Human Nature Volcanic Cooling Body Scrub on their official website for Php495 or around $10. They ship to the Philippines, Malaysia, Singapore, United States, UAE, and Canada.
You can also buy this in Human Nature kiosks and dealers, just check their website HumanNature.com for details.
What do you think of this Human Nature Volcanic Cooling Body Scrub review? Are you interested to try this, or you prefer other body scrubs? Share it below!