There's no such thing as too many lipsticks. At least that's what I keep telling myself every time I buy a new lipstick, besides convincing myself that I really need it to review for my blog. After exploring a few US brand liquid lipsticks such as Colourpop, Kylie and more, I'm now trying some Asian brands. I started with Happy Skin Cosmetics review several weeks ago, and now I'm doing a Chica Y Chico Matt Lip review.
What is it?
Don't be fooled by the words "matt lip" on the product name because Chica Y Chico Matt Lip is actually a highly pigmented Lip Tint, not an actual matte liquid lipstick. So if you're used to brands like ColourPop, Anastasia or Kylie, Chica Y Chico's "matt lip" is nothing like their matte liquid lipsticks.
Performance
APPLICATION: Chica Y Chico Matt Lip has a velvety creamy texture with matte finish. It's moist and spreads smoothly. It doesn't dry nor cracks up on your lips, but it's not also transfer-proof nor last as long a matte liquid lipstick. I compare this product to ColourPop Ultra Satin or the new Kylie Velvets, but a lot cheaper than those brands.
PACKAGING: It's packaged in a sleek black box, as seen above. While the liquid lipstick tube is also sleek and sturdy. Actually, for its affordable price, it has a very nice design, unlike other more popular brands I know. I also like the wand, I wanna describe it more but after I typed the description, it sound too dirty so just look at it on the photo below.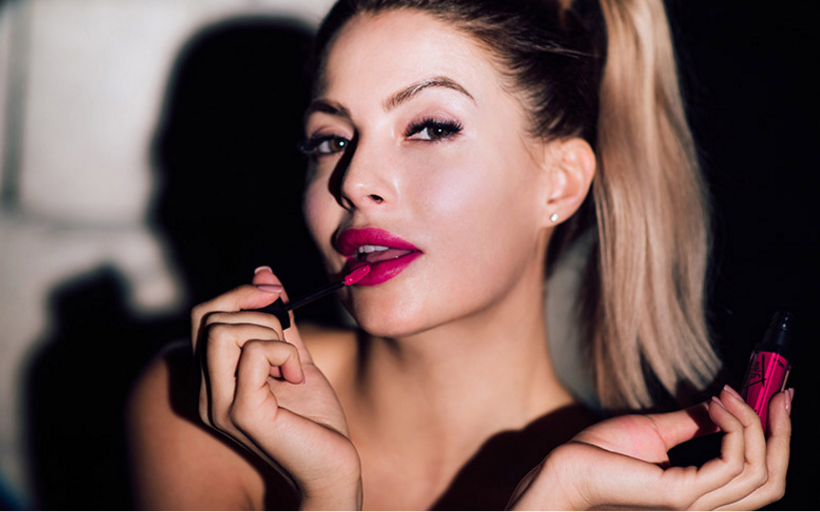 SMELL: It smells like candy!
RESULTS: The velvet texture is really moist and easy to spread. But it's also VERY easy to smudge, transfer, and doesn't last as long. Although I had a solution to the transfer problem, I used to old tissue trick. After I applied the Chica Y Chico Matt Lip, I blot my lips with a tissue.
Verdict
PROS: It smells lovely, non-drying, highly-pigmented, has a sleek nice packaging, and very affordable.
CONS: Doesn't last long, it smudges, it transfers easily, and available in three shades only.
Where to Buy?
You can buy Chica Y Chico Matt Lip in StyleKorean for $11. They ship internationally and you can get free samples for every purchase.
For those who live in the US and UK, you can buy this in Yes Style for $8.
What do you think of this Chica Y Chico Matt Lip review? Have you tried Velvet liquid lipstick before from other brands? Share it below!