Beauty and personal care is a $445 billion industry. A large portion of that spending is on hair care, with American women spending an estimated $64.7 million annually on hair products. With all that money spent, it's easy to think everyone would have their hair game figured out by now. But the truth is that most women still struggle to find the right products and styles for their hair type.
If you're one of those women, don't worry – you're not alone. Even the most seasoned hair professionals have trouble keeping up with all the latest trends and products. And to help you out, here's a list of hair care tips every woman should know.
Get a good haircut
It may seem like an obvious one, but it's worth repeating. A good haircut is the foundation of any great hairstyle. And while you can certainly get by with a mediocre cut, why settle for anything less than impressive?
Find a stylist you trust and ensure they understand your hair type and what you're looking for. These professionals can help you find the right cut, style, and products for your individual needs. While it may take some time to find the best stylist, it'll be worth it.
You can source good stylists through referrals from friends, family, and your regular salon. Once you've found a few names, read online reviews and book consultations to understand their work better. And when you're ready to take the plunge, be prepared to communicate your needs and expectations. If you're satisfied with the results, ensure how often you need to schedule appointments to maintain your new look. This way, you can avoid the dreaded hair-maintenance slump.
Wash your hair less often
Contrary to popular belief, washing your hair every day can lead to more damage. That's because shampoo strips the hair of its natural oils, leading to dryness, breakage, and frizz. If your hair is on the drier side, aim to wash it every other day or even once a week. And when you do shampoo, focus on your scalp and avoid scrubbing to prevent damage.
Experts recommend using a conditioner after washing to help replenish lost moisture. And if you're prone to hair loss, consider using a conditioner for hair fall to keep your locks healthy and strong. This simple step can make a world of difference to your hair.
When you're not washing your hair, dry shampoo can be a lifesaver. It helps absorb excess oil and gives the hair a fresh, clean scent. Just remember to use it sparingly to prevent build-up. In doing so, you can extend the time between washes and keep your hair looking its best.
Be careful with heat styling
Heat styling is a great way to achieve the perfect hairstyle. But if you're not careful, it can also lead to damage. So, when using any heat styling tool, use a heat protectant beforehand. It will help shield your hair from the tool's heat and prevent damage.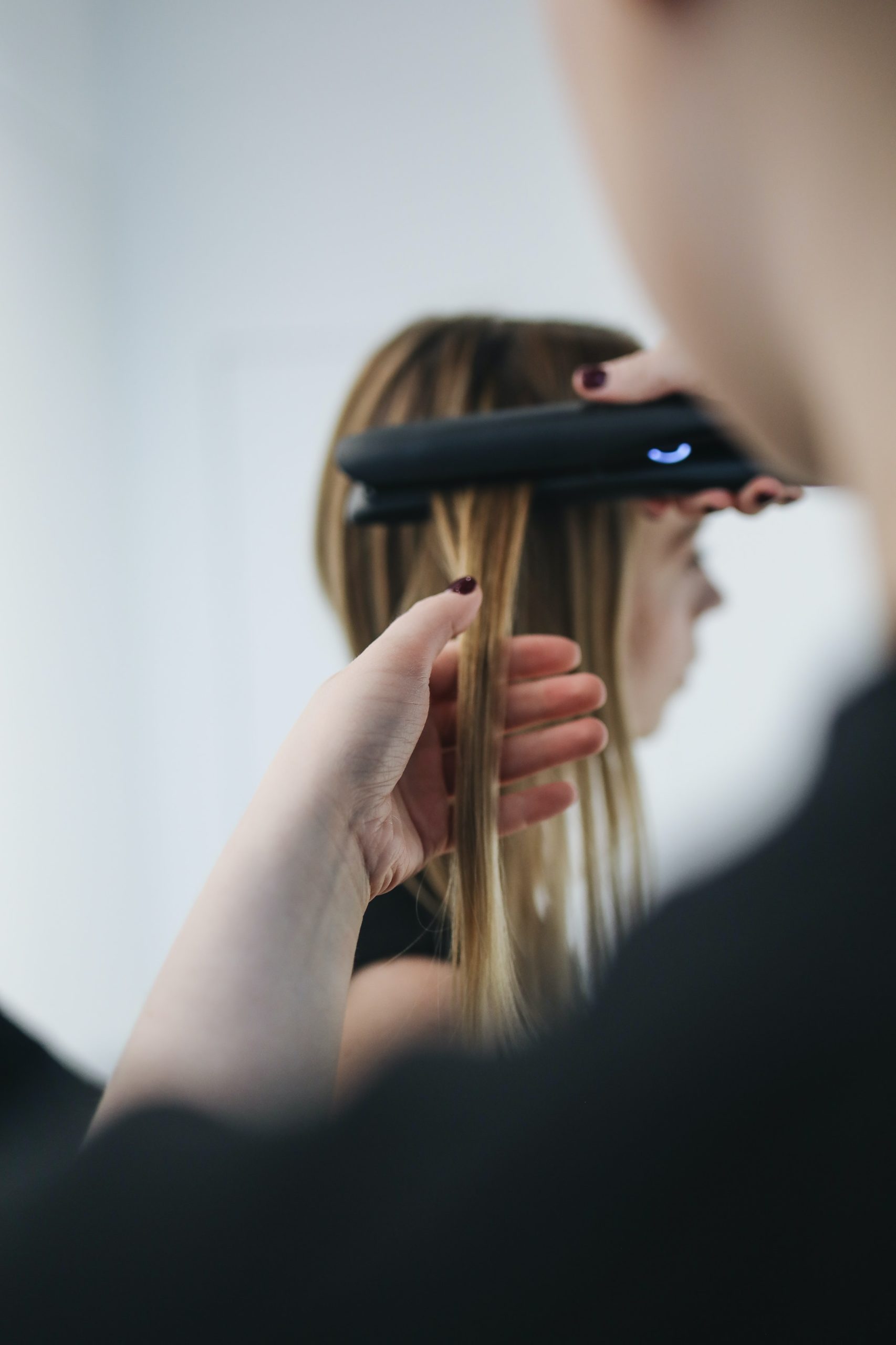 If you can, avoid using heat styling tools every day. And when you do use them, make sure not to leave them on one spot for too long. It can help you minimize the risk of damage and keep your hair healthy and strong.
In addition to heat protectants, many products on the market can help you achieve the perfect style while minimizing damage. These include brush straighteners, which allow you to straighten your hair with little to no heat. And there are also ceramic curling wands, which use gentle heat to curl your hair without causing damage. Investing in these types of products can help you style your hair without putting its health at risk.