We all want a soft, and lustrous lips. We also love matte lipsticks, it's highly pigmented color and how it makes your lips look good and plump like Kylie Jenner's. Unfortunately, matte lipsticks also make your lips dry and flaky especially if it isn't moisturized in the first place. And unfortunately again, mother nature is sometimes hindering us from getting the kissable lips we want. Fortunately, I know a product that can help us get soft lips overnight.
In fact, this is a Laneige Lip Sleeping Mask review and how to get soft lips overnight using this product. Yes, you read that right, OVERNIGHT. You'll get the soft lips you want without the excruciating scrubs with sugar, baking soda, whatever, nor even without carrying a lip balm around that seems to get annoying lost every single time you really need it.
What is it?
Laneige Lip Sleeping Mask is a sleep-in mask for the lips, as you could read from its name. It removes dead skin cells that won't go away, leaving the lips moist and supple the next morning. It is rich with Vitamin C from berries such as raspberry, strawberry, cranberry, blueberry that extracts and erases dry, flaky dead skin on the lips during the night to realize smooth and supple lips the next morning. This is best for those with super dry and chapped lips that usual lip balms couldn't even help smoothen them.
Performance
APPLICATION: After brushing my teeth, I apply an adequate amount of Laneige Lip Sleeping Mask on my lips using the spatula provided. I do this once a week or once every two weeks (depends on my lip's condition) before going to bed and very sure I'm not going to have a midnight snack. The mask's consistency is like a normal lip balm though a little heavy.
PACKAGING: As you could expect from Laneige, the packaging is elegant. It is packaged in a glass jar, but not too heavy, and closed with a hard plastic lid that doesn't feel cheap. It also comes with a spatula-like most Laneige products, but unlike others, the spatula also comes with a super tiny pouch where you could keep it.
SMELL: It smells so good, sweet and fruity like berries. Almost like bubblegum actually.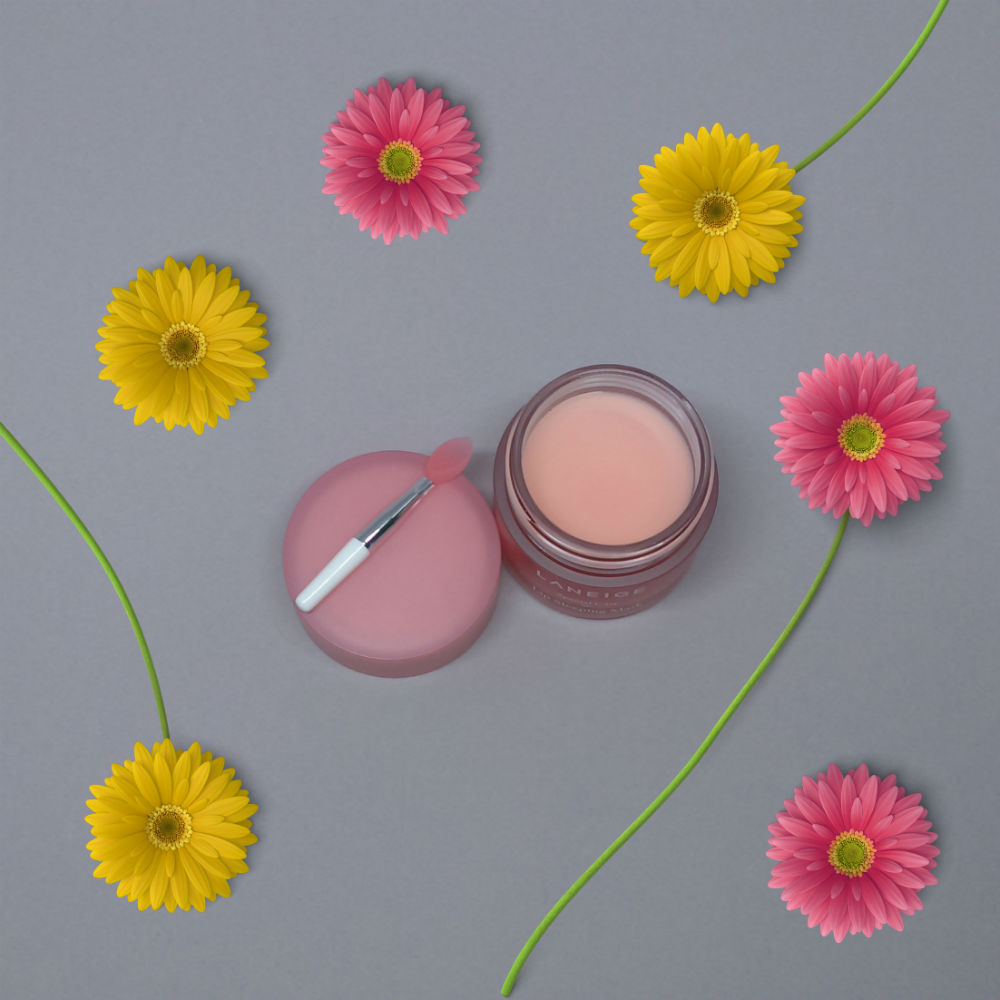 RESULTS: So far there isn't a Laneige product that disappointed me. Although I only used two products from them so far, those two proved to be super effective than any beauty products I used. One of it was the best-selling Water Sleeping Mask and the other was, of course, this Laneige Lip Sleeping Mask. I had dry lips due to dehydration, but after I used it I was blown away how effective it is. It only took one night and my lips were so soft, I don't even remember the last time my lips was that soft. It was so fun putting on lip tint and matte lipstick 'cause they just glide smoothly on my lips now. Actually, if I could kiss my own lips, I would.
CAUTION!
It says in the packaged that you should only use it once a week, but if your lips are extremely dry like it could compete with the dryness of the Sahara Desert maybe it won't hurt to make it twice a week, but not more than that. Take Note: DON'T EVER USE THIS EVERY DAY! My younger brother had very chapped lips so I gave this to him, I told him to use it ONCE A WEEK only. But he's too stubborn and finds this lip mask too delicious so he used it like a Cherry Chapstick, every day whenever his lips felt dry. Let me remind you that this product is too powerful, so he ended up hurting his lips, and some parts of his lips got dark. But no worries, it's all better now. My younger brother's lips are back to normal after a few weeks of not using this product and drinking lots of water.
VERDICT
PROS: It really softens your lips overnight! It's perfect for people who are too lazy to carry a lip balm or always loses it. Although it's pricier than lip balms I don't mind it because I've been using it for almost two months now and I haven't even used at least 1/4 of the 20g jar.
CONS: Too powerful product, if you used it too much you'll end up hurting your lips from over-exfoliation and moisture just like my younger brother. And I wish they also make lips a little pinkish, not just soft.
Where to Buy?
STORE
PRICE
DETAILS
Hi Charis
$15.99 or Php870
Ships to the Philippines & Indonesia
StyleKorean
$11
Offers free international shipping + freebies.
Kbeauty Cafe
Php950
Php150 – mini size
Use the code itsmariaalyssa to get
Php100 off for first-time buyers with
minimum orders worth Php1000
Yes Style
$14
Use the code ALYSSA12 to get
5% off your first purchase or
2% off your future orders.
Sephora
$20
What do you think of this Laneige Lip Sleeping Mask review? Have you tried using something similar? Share your thoughts below!