Whatever is your opinion about Kylie Jenner, one thing is for sure: the girl has started a lipstick trend that will never go away. Ever since the launch of her highly coveted lip kits other beauty brands have come out with their own versions, from the indie brand ColourPop to big-name brand MAC.
Now on my side of the world, a Filipino beauty brand called "Happy Skin" just dropped their very own lip kits! It is part of their limited "Festival of Colors Collection" and the moment I heard about it, I was quick to buy at least one kit on their online pre-sale. The question now… is it as good as the Kylie Lip Kit? Scroll down to read my Happy Skin Lip Kit review.
What is it?
Happy Skin Festival of Colors Lip Kit contains a matte liquid lipstick and lip liner version of their best selling lip crayon shades such as the one I bought called Shut Up & Kiss Me In The Morning After. And yes, that's how they name their shades. It promises to deliver a pigmented pout with an ultra-matte finish. It also claims to have long-wearing formula that is impressively hydrating but stays put. While the super smooth lip liner keeps your lip color locked in place and prevents feathering.
Performance
APPLICATION: The Happy Skin liquid lipstick glides smoothly on my lips and has highly pigmented matte finish. The lip liner glides smoothly as well and has a thick tip so you can cover your lips with it, if you're like those girls who don't just line their lips but covers it entirely with a lip liner.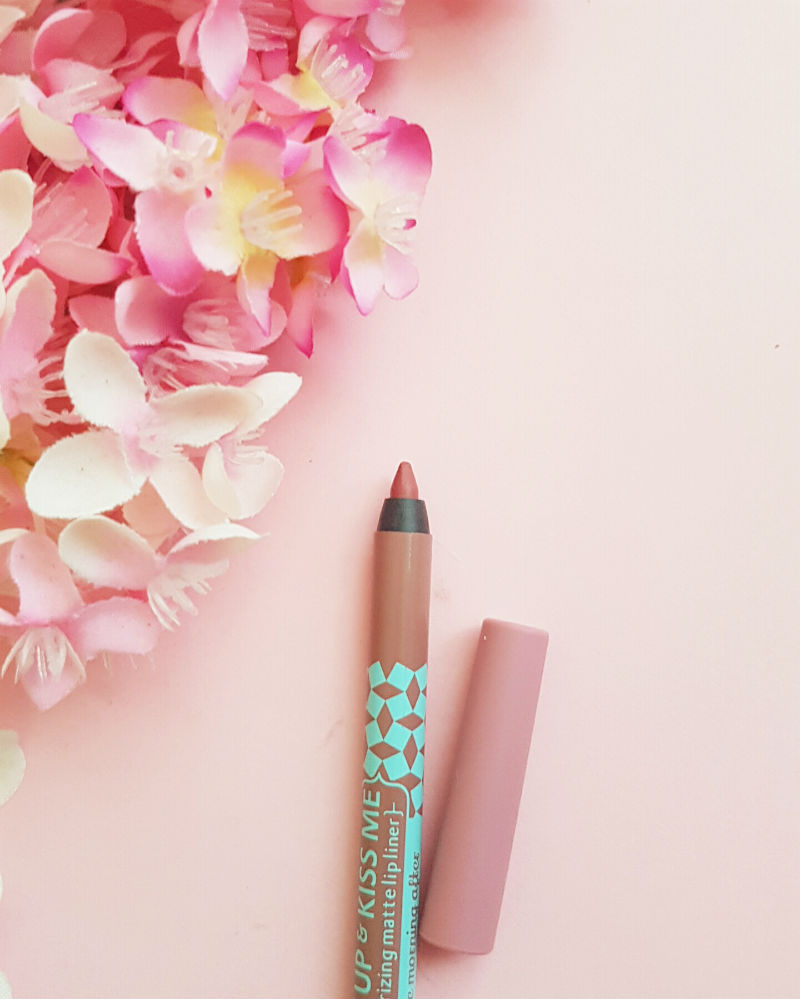 PACKAGING: It is packaged in a colorful box which truly embodies the festival of colors. While the liquid lipstick tube is just a chubby palm size which I like because it could fit in a small bag.
SMELL: Both the liquid lipstick and the lip liner are unscented.
RESULTS: Happy Skin Liquid Lipstick is highly pigmented matte finish with long lasting formula. But the best part, it's non-drying! No exaggeration, this is the only matte liquid lipstick I ever used that didn't cracked on my lips like I'm dehydrated. I'm really amaze also how moisturized it is yet stays put on my lips for 4 hours tops, but without eating of course. You could also put another layer in it and doesn't crumble on your lips. The only downside is, it takes too loooong to dry. To long to the point it will stain in your lips and before you notice, it's already dried and hard to remove on your teeth. I scrub my teeth with wet wipes just to remove it.
While the lip liner is also great for keeping the liquid lipstick in place. But I hate that it's a pencil that needs a good sharpener. I hate sharpening lip liner and eyebrow pencils because some pigment gets wasted.
SMUDGE TEST:
I'm really impressed though on the smudge test I did. Those photos above where taken after I smudged my wrist which has the Happy Skin Lip Kit. I'm amaze it didn't wiped out just a little bit with my wet palm while in running water. I will upload GIF photos of my smudge test here as soon as I converted it.
PROS: The liquid lipstick has a long-lasting and highly-pigmented matte formula that doesn't dry your lips but moisturizes instead. Lastly, it's smudge-proof and stays put even when wet. Seriously, what sorcery is this Happy Skin?! Happy Skin Lip Kit has BETTER FORMULA THAN KYLIE LIP KITS.
CONS: The liquid lipstick takes too long to dry. While the lip liner is a drag to sharpen. Lastly, only 3 shades are available as of the moment.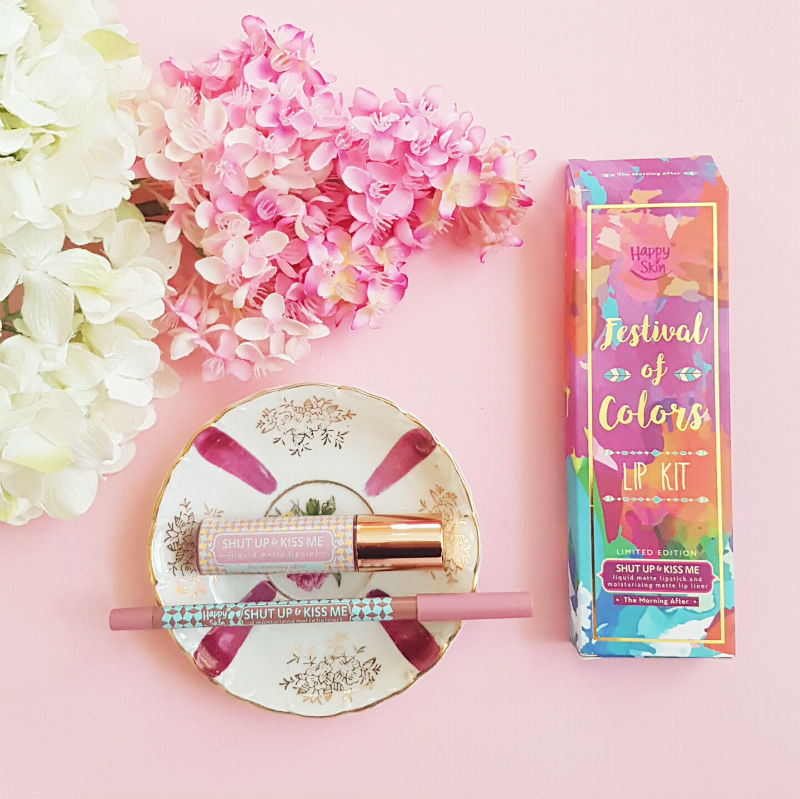 Where to buy?
You can buy Happy Skin Lip Kit in Philippine makeup counters nationwide, and in Zalora for Php1149 (or US$23). You can also buy it from the Happy Skin Cosmetics official website here for the same price of Php1,149. If you live in the US, you can buy it directly from their official website.
They also launch a limited edition Beauty & The Beast Kit, you can shop them below:
SWATCH
From Left to right: Earthy muave Dance All Night, warm peachy pink Honeymoon Glow, and pink muave Morning After (the shade I bought).
What do you think of my Happy Skin Lip Kit Review, would you try it? share it below!