Ever since I got interested in Korean Beauty, I have been wanting to write a Son & Park Beauty Water review. This is actually one of the first k-beauty products I've heard of, and this was highly raved especially by Charlotte Cho, the founder of Soko Glam. But it was really difficult to find this product in the Philippines, until now. So did it live up to the hype? Keep reading to know more.
What is it?
Son & Park Beauty Water is a cult favorite multi-benefit toner and cleansing water that purifies and conditions skin. It creates a clean base for the next steps in your skincare and makeup routine. The Beauty Water claims as not just a cleanser but it mildly exfoliates with willow bark and papaya extract to help sweep away dead skin cells, revealing brighter skin tone and smoother texture. Lavender water, rose water, and orange fruit extract imparts a subtle hydration so your skin can be prepped to absorb the next skin care steps while adding in a bit of moisture.
Performance
APPLICATION: Moisten a cotton pad and gently sweep across the face. Beauty Water is ideal:
As a toner before application of the rest of your skin care products
To remove remaining impurities after cleansing
As a way to freshen up your face during the day
Beauty Water can be used in the morning to create the perfect canvas for makeup application, midday as a refresher, and night after cleansing to whisk away remaining impurities. For normal, oily, dry, and combination skin types. Beauty Water has a pH of 4.5, effectively resetting the skin's natural pH after cleansing.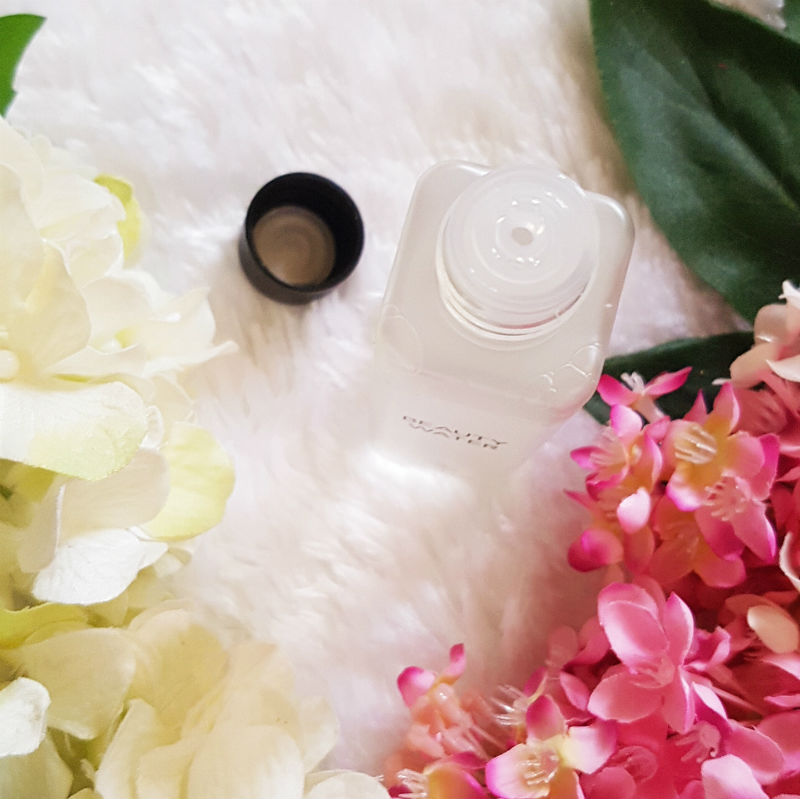 SCENT: Son & Park Beauty Water has a mild scent of orange fruit but it has a little chemical smell in it, but it does not sting. To be exact, it smells like a chewable Vitamin C, especially when dissolved in water. And yes, I dissolved Vitamin C in a glass of water before.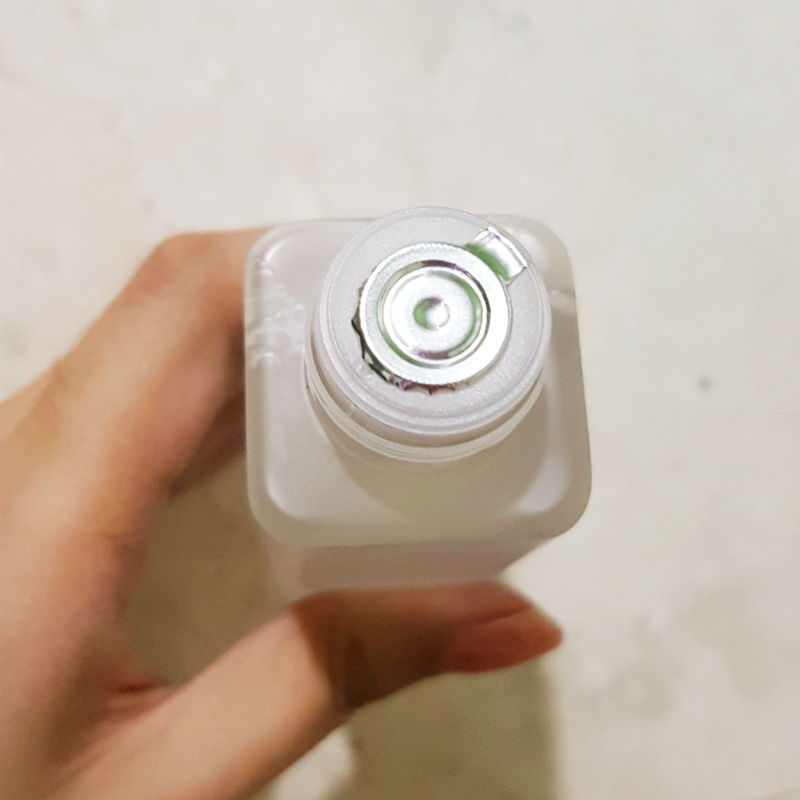 PACKAGING: Son & Park Beauty Water is packaged as is, no box, no plastic, but I love the minimalist and sleek design of the bottle. It looks like an elegant glass bottle, but it's actually just plastic. It was shipped with only a bubble wrap and the online shop's delivery pouch to be protected. Although I like that they put a seal on the opening of the bottle so even though it was stored side to side or even upside down during the shipping process, the product didn't leak, unlike other brands I used.
I put the Son & Park Beauty Water to the test as a cleanser with the makeups I often use such as the Tony Moly waterproof gel eyeliner, ColourPop Ultra Matte Lips, and Etude House Play 101 Contour Stick.
RESULT: At first wipe of the soaked cotton pad, obviously the makeup didn't banish. But with the continued gentle wipes, the makeup was completely gone even those that claimed to be waterproof. It didn't felt sticky on the skin, you can just leave it as is, no need for another wash if you're feeling a little lazy. The best part, my skin feels so smooth after using this product. No tingling, not tightening feeling. You'll just feel fresh and clean.
I prefer using this in the morning so my face will look fresh and oil-free yet hydrated, but I like using this at night as well as a gentler and hydrating alternative if I want to take a break from Pixi Glow Tonic.
Verdict
PROS: It's a mild toner with a cleansing and mild exfoliating properties. It's non-sticky, smoothens your skin and hydrating.
CONS: A bit expensive for a cleansing/beauty water since there are a lot of cheaper alternative now in the market.
Will I buy it again? Although it lived up to the hype, unfortunately, it's too pricey for cleansing water. So the answer to that question is no, but if it is on sale, why not?
For a cheaper alternative, I found this The Saem Healing Tea Garden Cleansing Water which also contains 300mL but cost only $10 (three times cheaper) and practically do the same thing.
Where to Buy?
You can buy Son & Park Beauty Water for $9 in a 60mL bottle and $31 in 340mL bottle both available in Style Korean. They ship internationally and you can get free samples for every purchase.
OTHER SHOPS:
This is also available in Philippine-based online K-beauty shop, Go Bloom & Glow for Php399 (60ml) and Php1350 (340ml). And don't forget to this coupon code MARIM60 to get ₱100 OFF on your entire order (minimum of ₱1000, single use only).
If you live in the Philippines, Singapore, Indonesia, Malaysia, Thailand, and Vietnam, you can buy this product from Althea for PHP1269 in 340mL and PHP1980 in 500mL.
If you live in Australia, Canada, France, India, Ireland, Italy, New Zealand, Norway, Poland, Spain, Sweden, Switzerland, and the UK, you can buy this product in Soko Glam for $30.
What do you think of this Son & Park Beauty Water review? Share it below!