Essential Oils have been trendy lately among wellness enthusiasts, while some think it's just a fad but for us Asians, it is not. It's been around our entire lives. The most popular is the White Flower Oil that we joke could cure anything: cold, headache, allergy, muscle pain, and depression. Kidding aside, essential oils do offer some health benefits. With so many essential oils, it can be hard to know where to start. Here are some of my favorite essential oils to use every day. And no, these are not you're typical grandma's essential oils. Well, maybe some are.
For Calming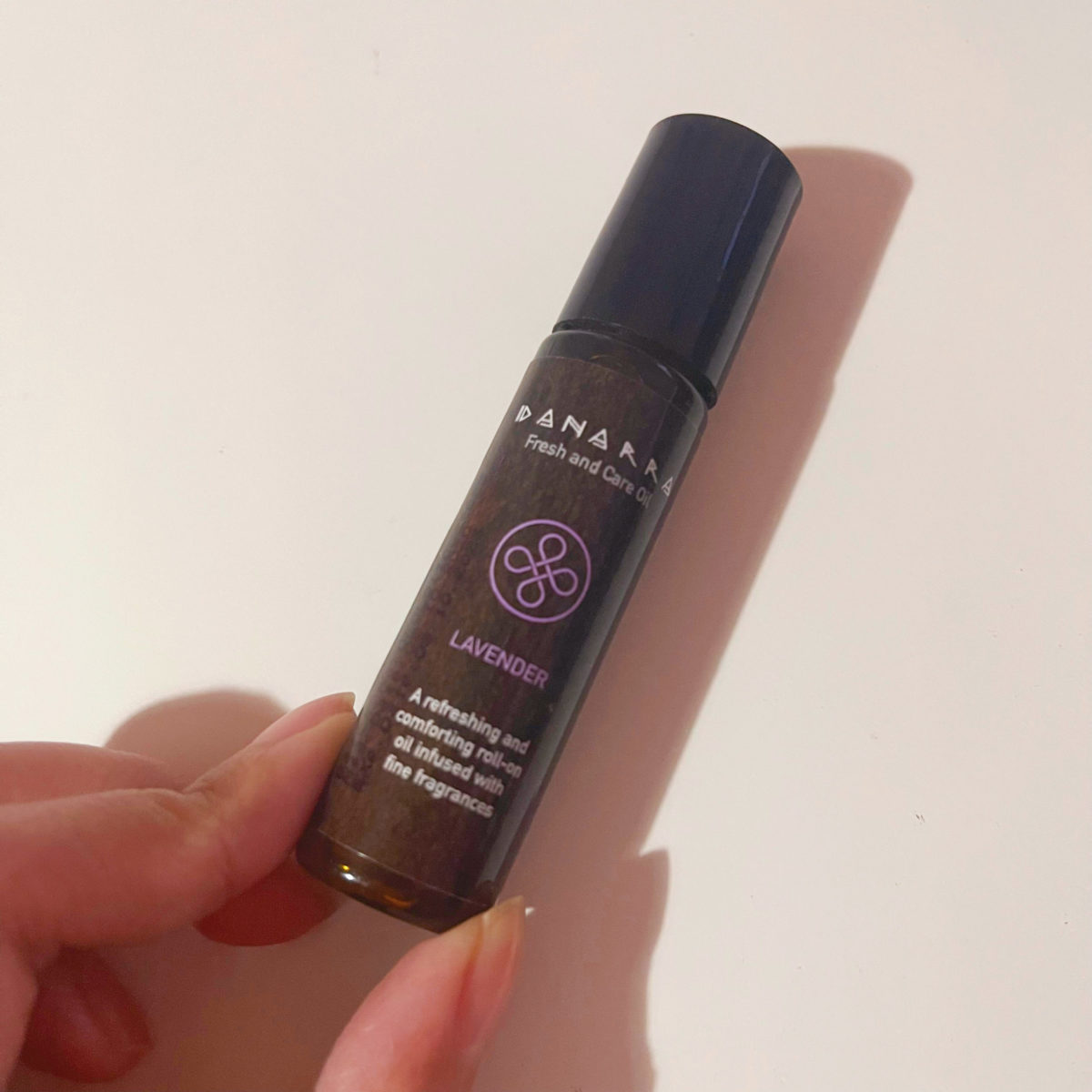 If you want to calm down from that sudden overwhelming feeling at work, or you want to calm yourself for some sleep, or for whatever reason you want to relax, then I recommend this Danarra Oil in Lavander scent. I've tried a lot of lavender essential oils and this is the only one that perfectly got that soothing lavender scent that will help you calm down and relax. Actually, I bring this when I travel because sometimes I have a hard time sleeping on another bed, and air travel makes me nervous.
BUY IT HERE: Php106 on Watsons Shopee and Php83 on Lazada.
For Afternoon Mood Lifter
Have an afternoon slump? Had a terrible morning? I don't drink coffee but I have this Danarra Oil in Young scent to boost my mood in the afternoon. Among all the Danarra oil and other essential oils on this list, this one has the loveliest scent. It smells like soap, baby powder with menthol, and a very mild floral scent. A few sniffs really put me in a good mood and alive for the task in front of me.
BUY IT HERE: Php106 on Watsons Shopee Page and Php83 on Lazada.
For Stress
Everyone has stress. It is a normal part of life. You can feel stress when you have too much to do or when you haven't slept well. You can also feel stress when you worry about things like your job, money, relationships, or a friend or family. Personally, I feel stressed the moment I open my inbox and see a 3-digit amount of unread emails that I need to reply to ASAP.
For stress, I have not one but two essential oils. The one I use the most is the This Works Stress Check Breath-In. I have known the brand This Works for almost a while now but only started using them a couple of years ago after watching What's Inside Gillian Anderson's Lady Dior Bag? Some people might not like this one because the menthol is very weak but that's what I actually like about it. It doesn't cool down or sting your skin so you can apply as much as you want without hurting your skin from too much menthol.
But if I want something stronger with menthol, I opt for the Danarra Oil in Green Tea scent. Green tea is known for its calming effect on the mind. And this one is mixed with mint, it really soothes my overwhelmed mind.
BUY IT HERE: This Works Stress Check breath-In costs Php1060 in Sephora Philippines while Danarra Oil in Green Tea scent is available on Watsons Shopee Page for Php106 and on Lazada for Php83.
For Headache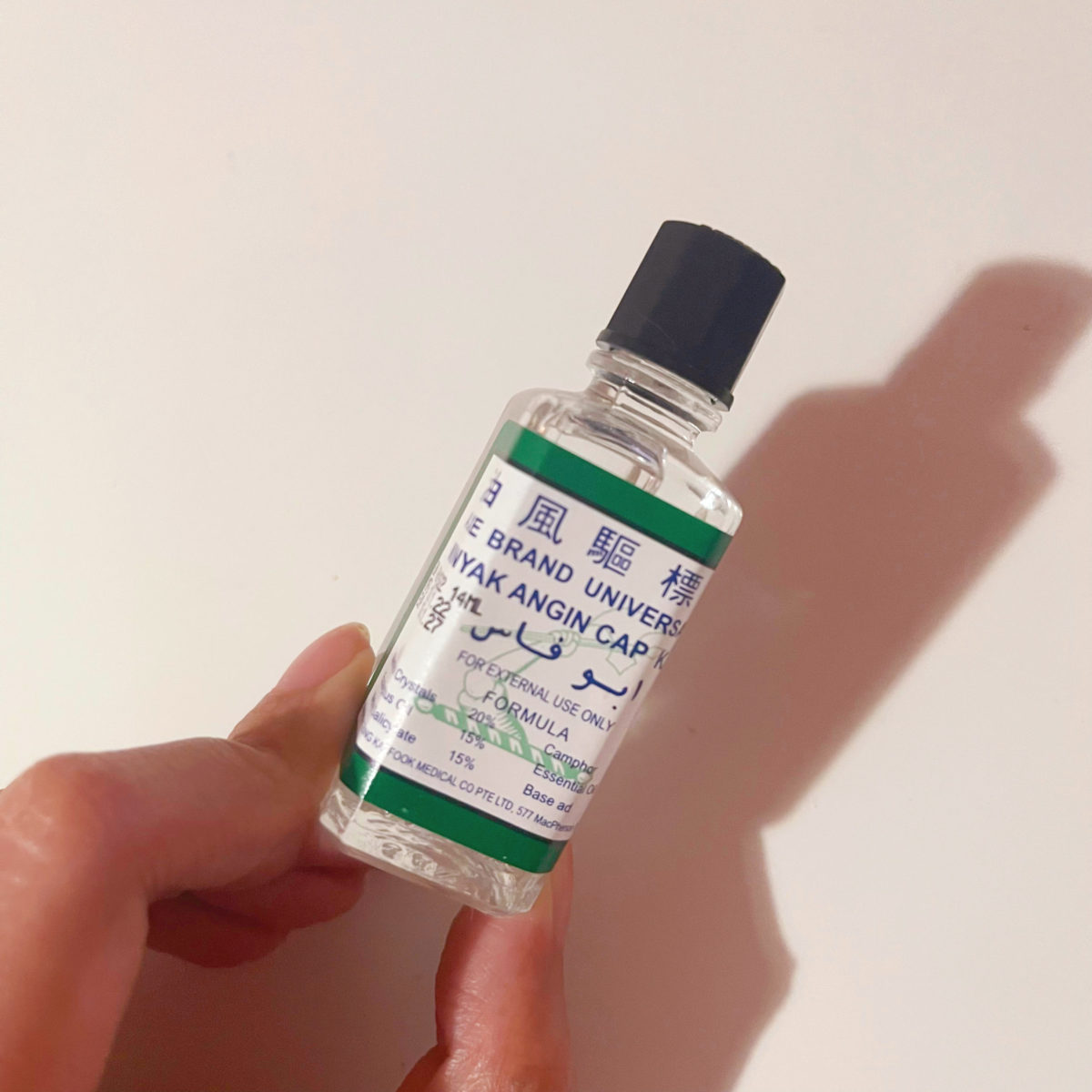 There are many causes of headaches, it can be a dental problem like mine, or stress, diet, eye problems, hormones and more. It can also be caused by long hours staring at your computer screens. Whatever triggers yours, and it's not a major health problem, I recommend the Axe Brand Universal Oil. Just massage it on both sides of your forehead. This was actually recommended by the woman in the Chinese Pharmacy in Chinatown, Singapore. This also works on motion sickness and the common cold.
BUY IT HERE: Php145-316 in Shopee. The price depends on the bottle size.
For Hangover
They say if you have a Zihua Lavander Infused Oil you're officially a tita (an auntie). Admittedly, I am hitting that age now because a night out of drinking with friends already makes me miserable. I accidentally learned this works on hangovers when after a night out, I couldn't sleep because of the hangover. This was on my bedside table, I massage my forehead with this and it was very soothing. I slept so well and woke up the next day not feeling miserable. Unlike the Lavander essential oil I mentioned above, the Zihua is only "infused" with lavender, not scented with it. So don't be surprised if it doesn't totally smell like one.
WHERE TO BUY: PHP88-299 on Shopee and Lazada. The price depends on the bottle size.
FOR MOTION SICKNESS & COMMON COLD
Another one of those so-called "Tita Staples", the Poy Sian inhaler has been popular with many Asians but recently it gained international recognition thanks to Lisa of BlackPink mentioning this in one of their lives calling it "yadom" and shocked everyone cause it sounded like 'yadong'(porn).
This one I often bring around in my bag when I travel because it is small and has no liquid. I'll just inhale it. It really helps with my motion sickness and helps make my nose less stuffy when I have a cold.
WHERE TO BUY: Php30 on Shopee.
So these are the essential oils to use every day that I personally use and recommend. Do take note that these have no therapeutic claims, if your problems persist, better have a checkup with a doctor.