During this pandemic, I had horrible acne breakouts due to wearing masks. (And I prefer getting acne rather than COVID-19.) I have a solution for the acne breakout, but the dark spots it left made me reconsider taking a beauty supplement. As you may already know, there are A LOT of beauty supplements available in the Philippines, especially glutathione but I searched for something chewable so it'll be easy for me to take. And that's how I stumble upon this one. It also helped that it was endorsed by Heart Evangelista. Keep reading my Thiocell Glutathione review to know more.
WHAT IS IT?
Thiocell is the first and only glutathione supplement in lozenge form; its unique delivery system (absorption through the oral cavity) allows glutathione to be absorbed more effectively and efficiently; destroys existing melanin cells and blocks the formation of new melanin cells; whitens the complexion; slows down the aging process; detoxifies the liver; neutralizes free radicals; strengthens the immune system; reduces the effects of stress
NOTABLE INGREDIENTS: Glutathione, Selenium, and Vitamins C, D, E, and Grapeseed extract.
PERFORMANCE
HOW TO USE: Recommended dosage is 1 lozenge a day, but you can take up to 4 lozenges daily. Take it in the morning, before or after breakfast is ok. Place the lozenge in your mouth against the inner cheeks until it fully dissolves. You may move the lozenge from cheek to cheek.
PACKAGING: Each bottle contains 30 pieces of 500mg Glutathione Lozenges.
FLAVOR: Grapefruit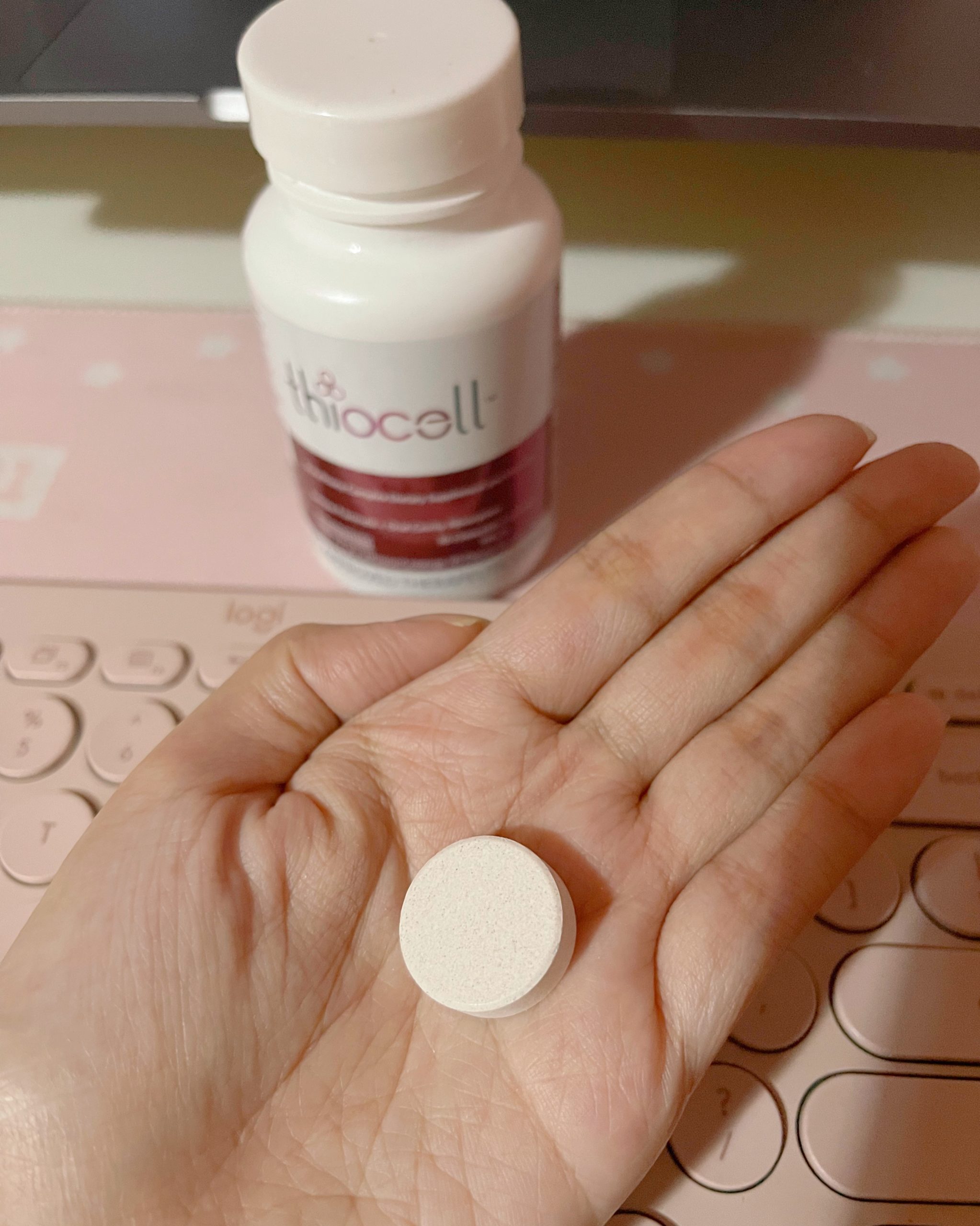 MY EXPERIENCE
The very first time I took one Thiocell Gluthathione lozenge my first thought was, "this is huge" because it is almost the same size as one peso coin but five millimeters thick! So it really takes a while to dissolve in your mouth. I don't really have a problem with that if the lozenge tastes good but it's too sour for my liking to the point it feels like a punishment from a wacky variety show.
As for the result, I started taking Thiocell Gluthathione on exactly February 1st of this year. Around the end of April, I do notice that my dark spots were already lessened, and by May without even noticing, my mom told me that my skin looks really good now. She said it looks more glowy these days, dark spots are almost gone and asked what skincare I am using. Take note, my mom is not like most moms, she's brutally honest and does not sugarcoat. So I took a selfie and compared it to my old one: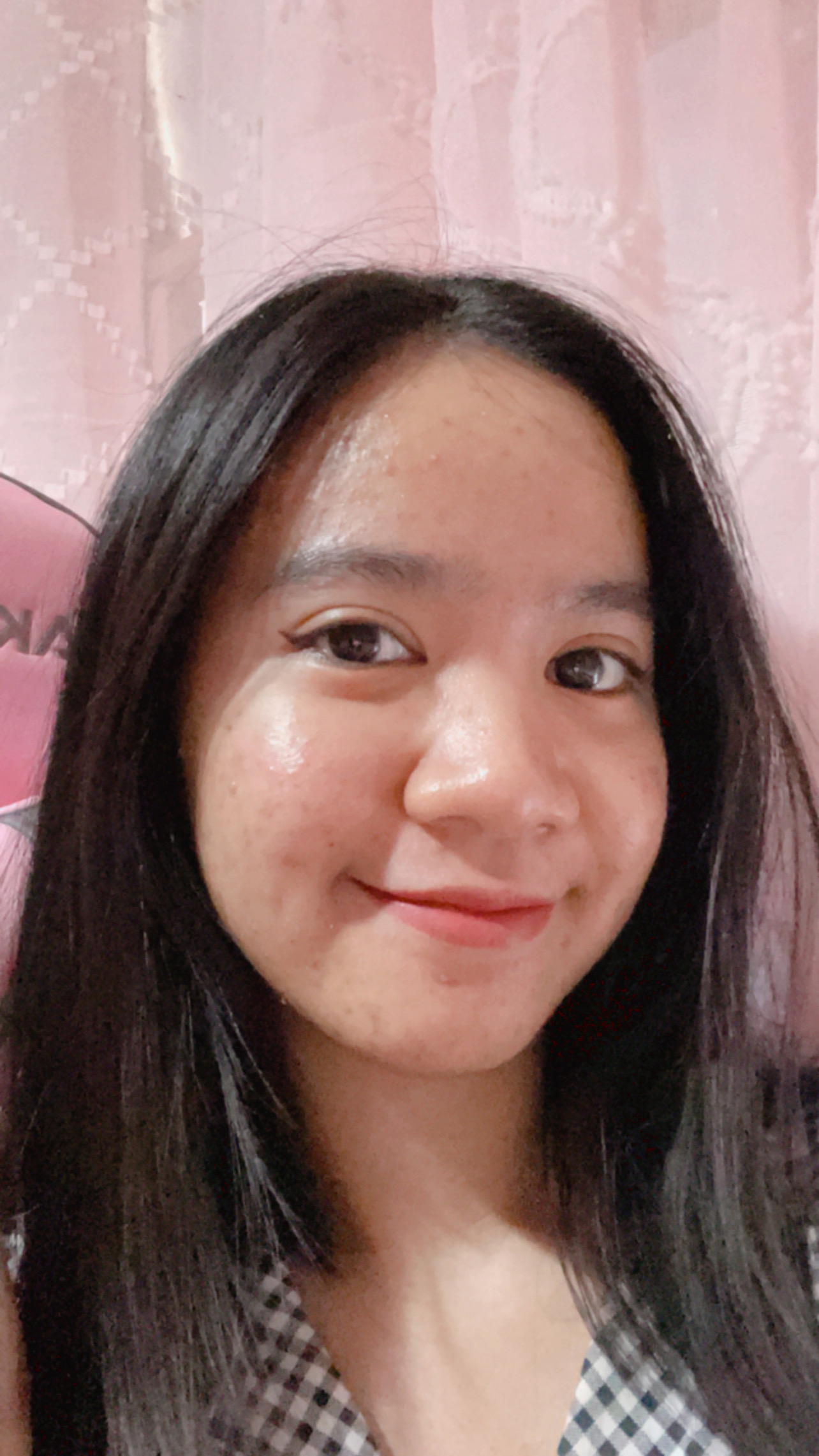 Before: June 2020 (start of breakout) // After: May 2022
Coincidentally, I'm wearing the same pajamas.
As you could notice from the two selfies above, 1) my skin is oily (that's due to my skin type, not because of the supplement), and 2) dark spots are definitely lessened.
I'm sure some of you are reading this to know if the Thiocell Glutathione can really whiten the skin in your whole body. As for that, in my observation after 3 months of using it, it can even out your skin tone but drastically change your whole skin color, not really.
Another thing to consider on choosing this beauty supplement, it's not cheap. Unlike its competitors such as Methathione, GlutaMax, Snow Caps, etc., Thiocell is not available to purchase per piece, only per bottle which cost Php2800.
WHERE TO BUY IT?