Having acne-prone skin means you also have to deal with dark spots on a monthly basis. That is why using a vitamin C serum is a must. But my problem with vitamin C serums is they usually feel tacky or heavy for daytime. But I still use them anyway and keep trying other more brands until I find the one. So when Purito reached out to me if I want to review their products, one of the first things I choose is their own version of it. Is it good? Scroll down to read my Purito Pure Vitamin C Serum review.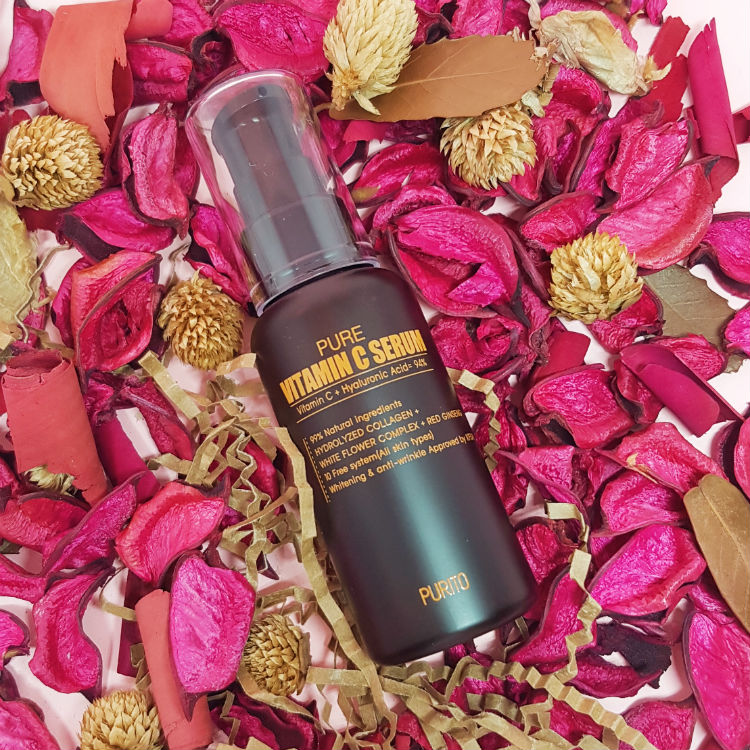 WHAT IS IT?
Purito Pure Vitamin C Serum claims to revitalize, maintain, and transform your skin. Formulated with 10% ascorbic acid and 84% hyaluronic acid, it naturally whitens to diminish blemishes; brightens and refines skin texture and tone; boosts hydration levels and locks in moisture; minimizes the look of fine lines, wrinkles, and acne scars; conditions, softens, and smoothes
INGREDIENTS
It contains adenosine, White Flower Complex, and red ginseng; innovative non-irritating cruelty-free solution contains 99% natural ingredients; 10-Free system means it doesn't contain paraben, ethanol, surfactant, artificial coloring and fragrance, triethanolamine, phthalein, triclosan, petrochemicals, benzoyl peroxide. You can read its ingredient analysis in Skin Carisma to know if it will suit your skin.
PERFORMANCE
APPLICATION: You can use this to restore your skin, exfoliate, and my preferred way, removing blemishes. You can read different ways to use this product on Purito's website. Personally, I use this after cleansing my face and then toning with Klairs Supple Preparation Unscented Toner followed by another Purito product called the Galacto Niacin 97 Power Essence and when my skin totally absorbed it, I mix equal parts Pure Vitamin C Serum and Sea Buckthorn Vital 70 Cream before applying it all over to my face.
FAQ: Can Niacinamide and Vitamin C can be mixed together?
The short answer is yes. Contrary to some claims, it is actually a myth that Niacinamide and Vitamin C can't be mix together because they cancel each other out. For further information, you can read this post in Paula's Choice.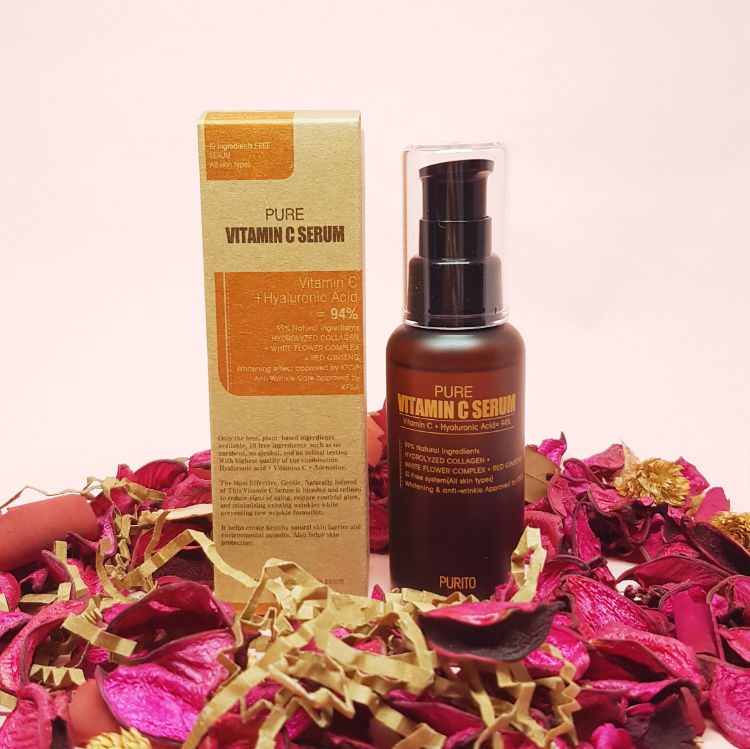 SCENT: It smells exactly like those chewable vitamin C tablets.
PACKAGING: Purito Pure Vitamin C Serum recently changed their packaging. Previously, it has a label stick to it but now it is directly printed on the pump bottle. Speaking of the bottle, one pump could really go a long way because just one pump dispenses so much serum. Lastly, I like that the box is very detailed and easy to read.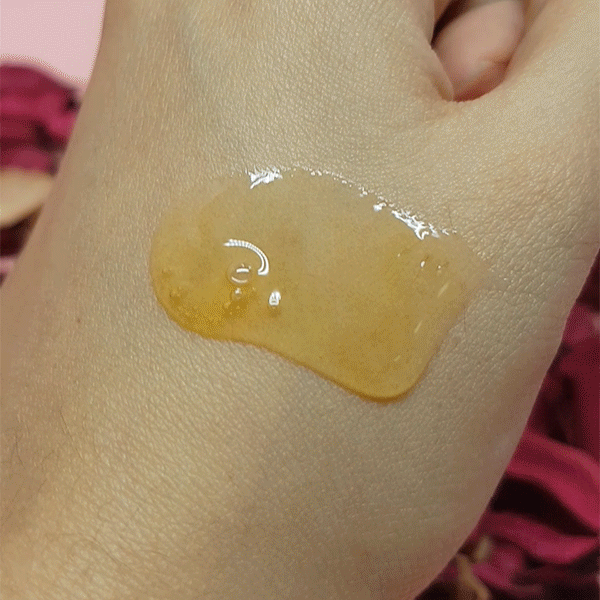 FORMULA: It has a slightly thick formula but very runny, almost like a liquid. And as expected of vitamin C, it feels a little tacky and warm on the skin. But it's not sticky not oily, which is an interesting feeling. But the ascorbic acid scent is really strong too.
RESULT: Honestly, I'm not a fan of the formula of this serum for a daytime use. But then, I still haven't found the vitamin C serum which formula will be comfortable for a daytime in the humid and hot country. Despite that, I love how effective this vitamin c for lightening my dark spots especially when mix with Sea Buckthorn Vital 70 Cream. My skin now looks smoother and clearer than 5 weeks ago! Because of that result, I can get over that it feels warm and a little heavy on the face. Besides, I only use this at night anyway when it's a little colder.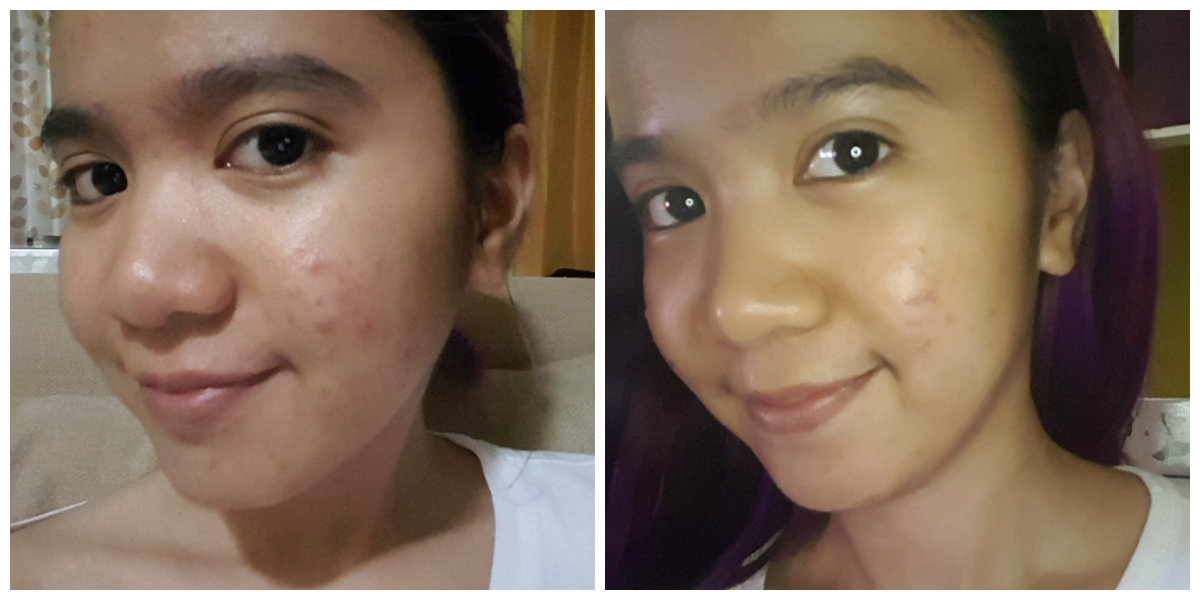 VERDICT
PROS: It's non-oily and non-sticky. It exfoliates and also made my skin look smoother and clearer. It is an effective dark spot lightener.
CONS: It feels a little heavy and warm. Not comfortable for daytime use especially if you live in a hot and humid country.
WHERE TO BUY?
SHOP
PRICE
DETAILS
Go Bloom & Glow
Php850
Use code MARIM60 to get
₱100 OFF on your entire order
(minimum of ₱1000, single-use only)
Althea Korea
Php730
Offers free shipping to the Philippines.
Yes Style
$15.21
They ship internationally.
Lazada Philippines
Php840
BeautyTap
$18
They offer free global shipping
on orders $60 and above.
Amazon
$15.60
Purito Official Page
What do you think of this Purito Pure Vitamin C Serum review? Do you use vitamin c serums? Share your thoughts below!
**I received one or more of the products mentioned above for free in the hope that I would mention it on my blog. Regardless, I only recommend products I use personally and believe will be good for my readers. All thoughts and opinions are my own and not influenced by the brand or its affiliates.