The Aztec Secret Indian Healing Clay broke the internet when many beauty vloggers popping in YouTube swearing to its acne-healing power. And because of that, many stores in the Philippines that stock the product years ago found themselves with a sudden surge in demand for the product and couldn't keep up. You cannot walk in the Healthy Options stores anymore to purchase it, and there's always a waiting list in the online stores. But honestly, the "secret" in the mask is not that a secret at all. The entire tub just contains a 100% Bentonite Clay as shown here both in the CosDNA Analysis and Skin Carisma. Lucilky, there are other brands that also sells Bentonite Clay masks that don't have a waiting list and cheaper! Below are the top four alternatives to Aztec Secret Indian Healing Clay that you could easily purchase in the Philippines. And unlike recommendations from other beauty websites, these products are made with Bentonite Clay like the Aztec Secret.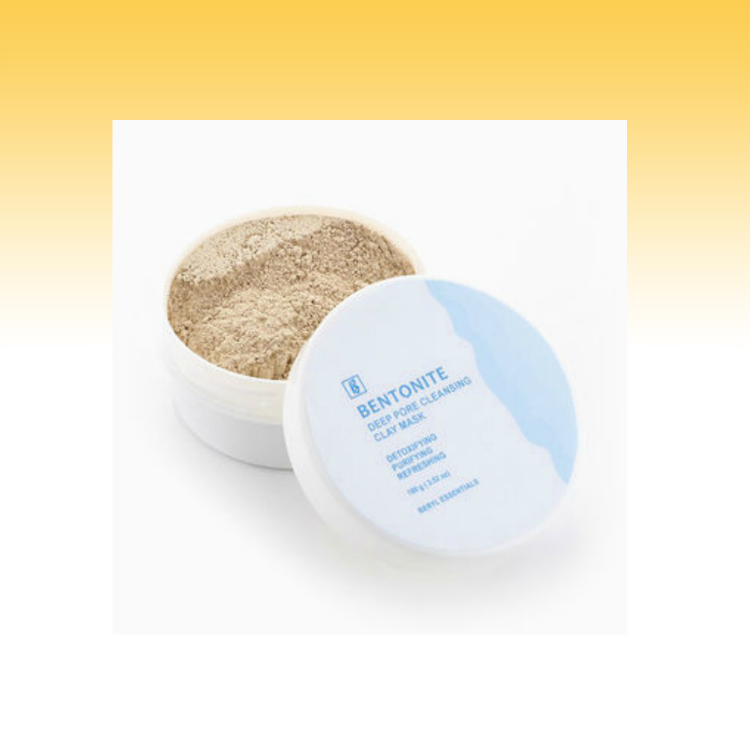 1. Beryl Essentials Bentonite Clay Mask – This was the first product I found which is the most similar to the Aztec Secret Indian Healing Clay, it feels like it was just repackaged! But I'm not insinuating anything, okay? This is 100% pure bentonite clay mask without added fillers and artificial scents that controls excess sebum production; improve skin texture; softens the skin; leaves a lasting glow. It cost Php259 only but unlike the 1lb Aztec, this only contains 100g.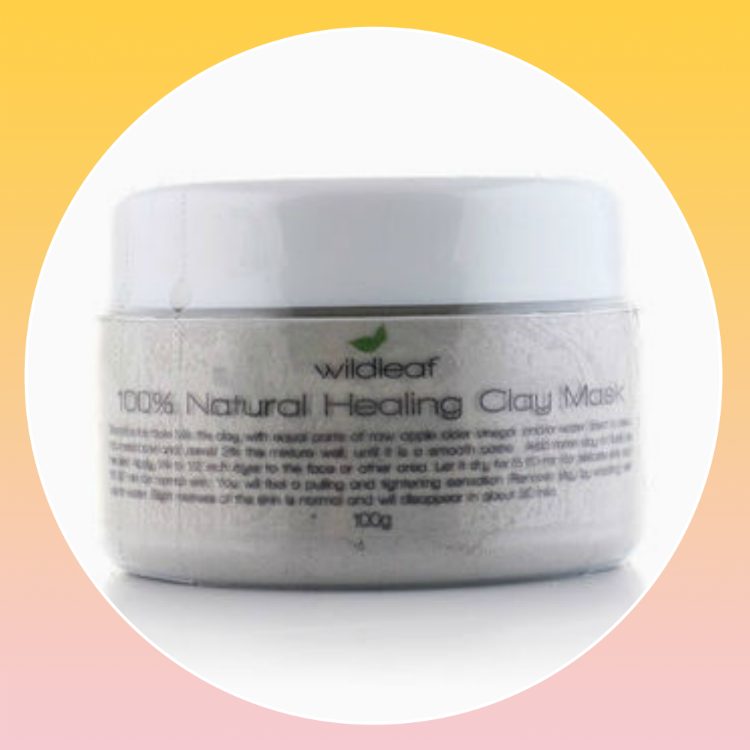 2. Wildleaf 100% Natural Healing Clay Mask – Just like Aztec Secret and Beryl Essentials above, this one is also made with 100% Pure Bentonite Clay that cleanses, balances, and re-mineralizes skin with the clay's healing properties. It draws out toxins from deep within pores, leaves your complexion feeling renewed and refreshed, free of any additives, fragrances, or animal products which I'm sure you've already heard many times. This one cost Php390 for a tub of 100g.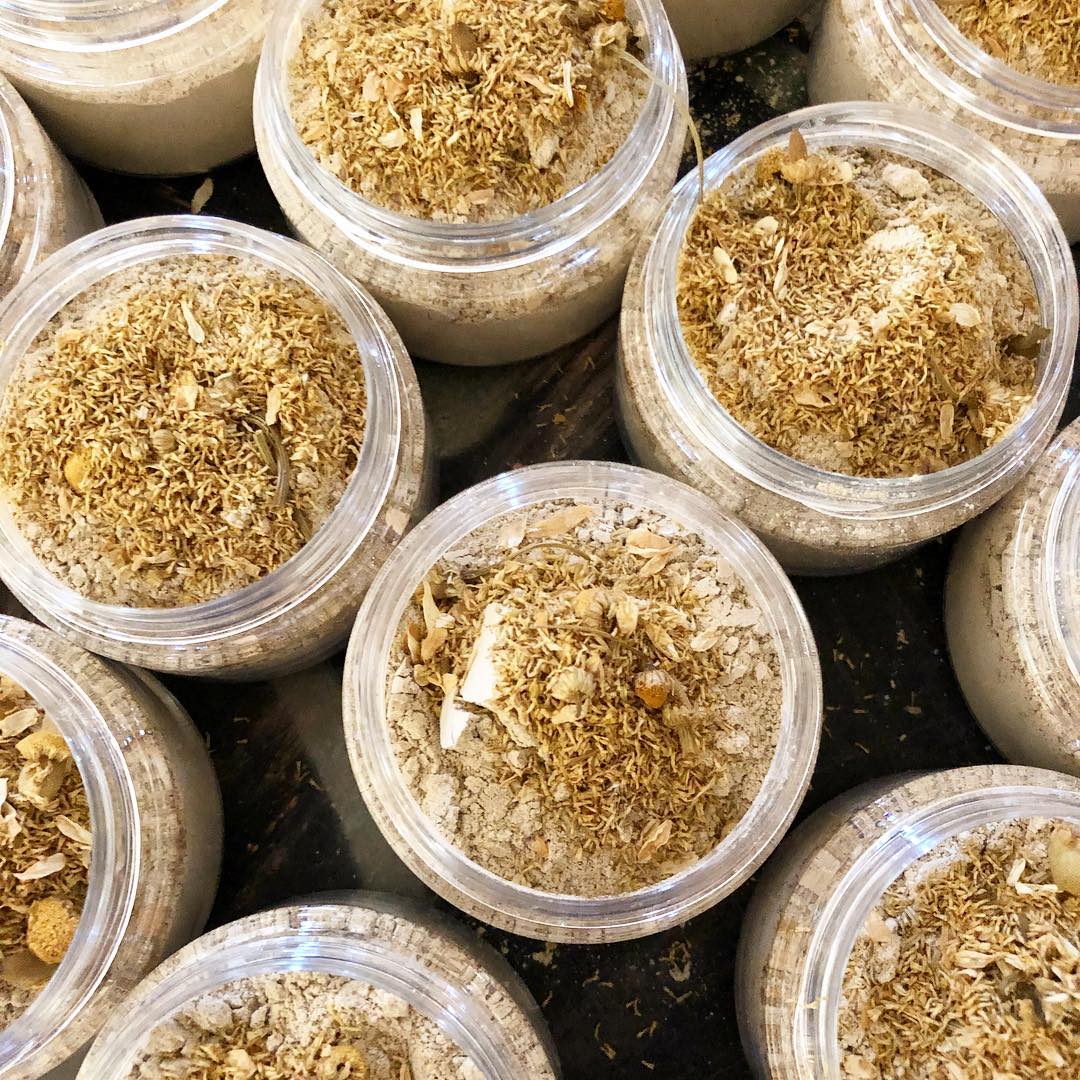 3. Mediterranean Clay Mask – This one is from my favorite local organic beauty brand called Rraw. It is a humble mask that unclogs dirty pores while shrinking them in the process. As a bonus, this works as an acne treatment and clear skin. Unlike the Aztec Secret and all the alternatives I listed here, this one does not only contain Bentonite, it also has two more ingredients which are Kaolin, another powerful clay mask, and Chamomile, a herbal medicinal plant. This one cost Php249 for 50g.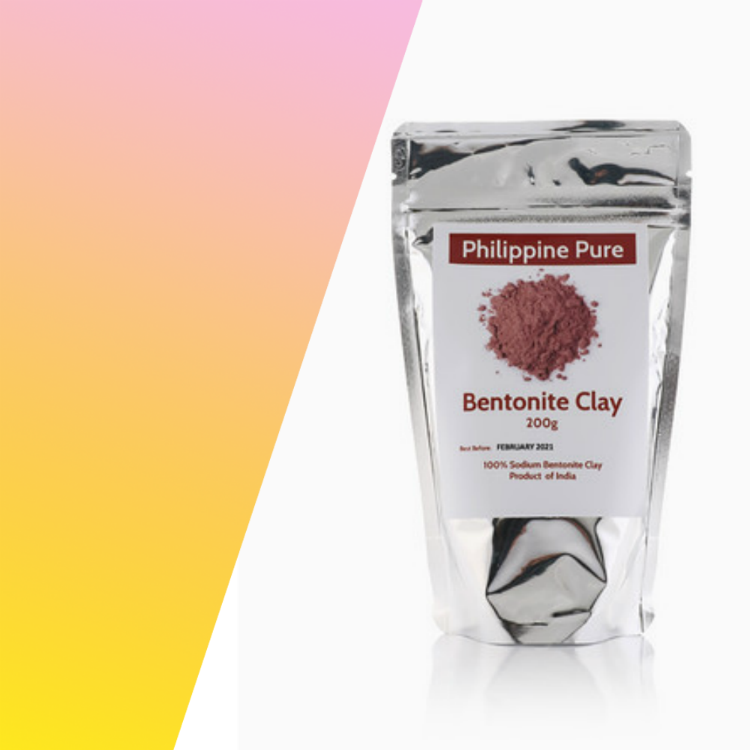 4. Philippine Pure Bentonite Clay – I know there's "Philippines" in the brand name but actually the Bentonite Clay in this one is imported from India and known as a "healing clay" as well that cleanses the skin; helps calm infections, such as contact dermatitis; helps speed up the healing time of acne and wounds. This one cost Php300 that contains 200g.
READY-TO-USE MASKS WITH BENTONITE CLAY:
All the clay masks featured above needed to be mix with water or Apple Cider Vinegar, Witch Hazel, Milk, or whatever you want to mix in it. Some people, like me, are not patient enough for it so I was also looking for other masks that contain Bentonite Clay that any acne-prone person could easily apply.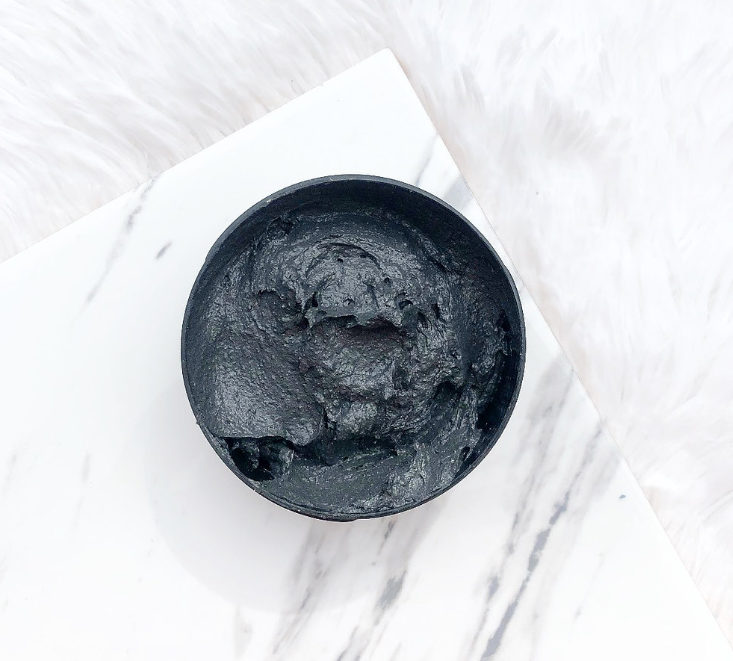 Rraw Black Tea Clayey – This is creamy, clay-based face mask to detoxify. Rich in organic and active ingredients for a sultry glow. Black Tea Clayey claims to dig deep as it attracts the toxins straight from your pores, then extracts. Tones and shrinks your pores, while reducing oil production. It is recommended for people with Oily, Moderate Acne Prone Skin, and Combination Skin. It cost Php299 for a 50g tub.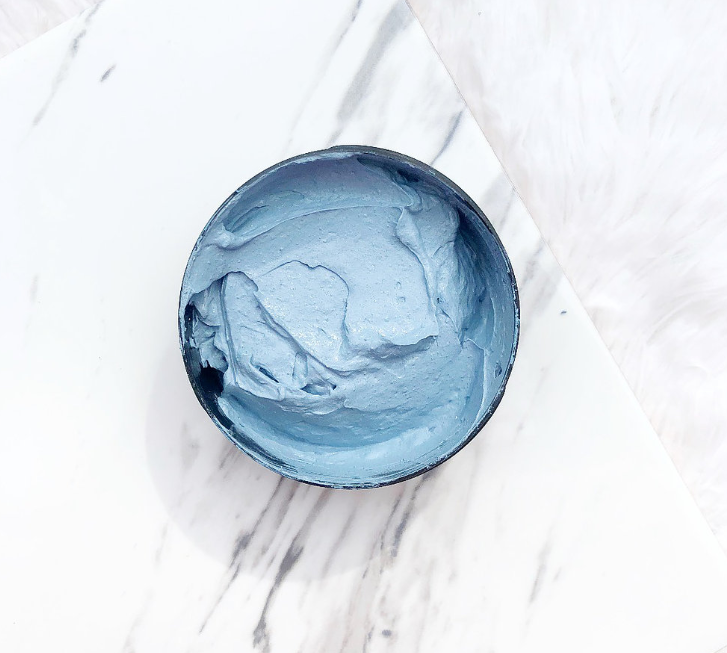 Rraw French Blueberry Clayey – All masks I featured here are for those with acne-prone skin, but not all are good for those with dry skin. I think this is the only mask I know so far that targets Acne-Prone, Dry, and Dull. This French Blueberry Clayey is a cream textured face mask made with a base of clays. A humble mask to leave you with a dewy glow. It is clarifying and hydrating, French Blueberry Clayey will give your complexion an extra boost of vitamins. It also cost Php299 for a 50g tub.
BENTONITE CLAY ALTERNATIVES:
Innisfree Super Volcanic Pore Clay Mask – This one works just like all the mask mentioned here, deep cleansing, pore minimizing, and sebum control. Some even claim this one heals acne too. Although I wasn't a fan of this clay mask if you've read my review, many swears to this one big time so I suggest get a sample size if you can and patch test.
Fresh Umbrian Clay Purifying Mask – Another clay mask I personally tried, multitasking, a three-in-one treatment that can also be used as a daily deep cleanser or to minimize small imperfections. It claims to reduce the appearance of pores and detoxifying skin without stripping it of essential moisture to reveal a balanced, healthy-looking complexion.
Pixi Glow Mud Mask – Another highly-rated product mask, even by a magazine beauty editors, this one is a revitalizing mask treatment to stimulate and clarify your complexion. It is a mineral-rich treatment that absorbs oil, draws out impurities and fights breakouts while giving skin an energizing and brightening boost. Kaolin and sea salt give it purifying properties while ginseng and aloe vera provide calming balance.
If you have a long patience and still want to stick to the original Aztec Secret then check out my previous post Where to Buy Aztec Secret Indian Healing Clay in The Philippines.
This post will be updated whenever I'll find new alternatives. But do you know other alternatives to Indian Secret Indian Healing Clay? Or do you use other clay masks? Share it below!