I don't know when and where the hype for the Aztec Secret Indian Healing Clay started but it's not really a new product, in fact, it's been around for quite a while and being ignored in the shelves of Healthy Options stores. But since it has been all over the internet there are long lines now outside the stores like iPhone 5 was released back in 2007. And obviously, it sold out so fast like Kylie's Lip Kits in 2016 without an exact date when it will be available again. So if your one of the many people who are desperate to try this, thank goodness you stumbled into my site because below are the list of places where to buy Aztec Secret Indian Healing Clay in the Philippines!
But before buying this product, make sure you know what to expect and how it will react with your skin. Read this Aztec Secret Indian Healing Clay review to learn more.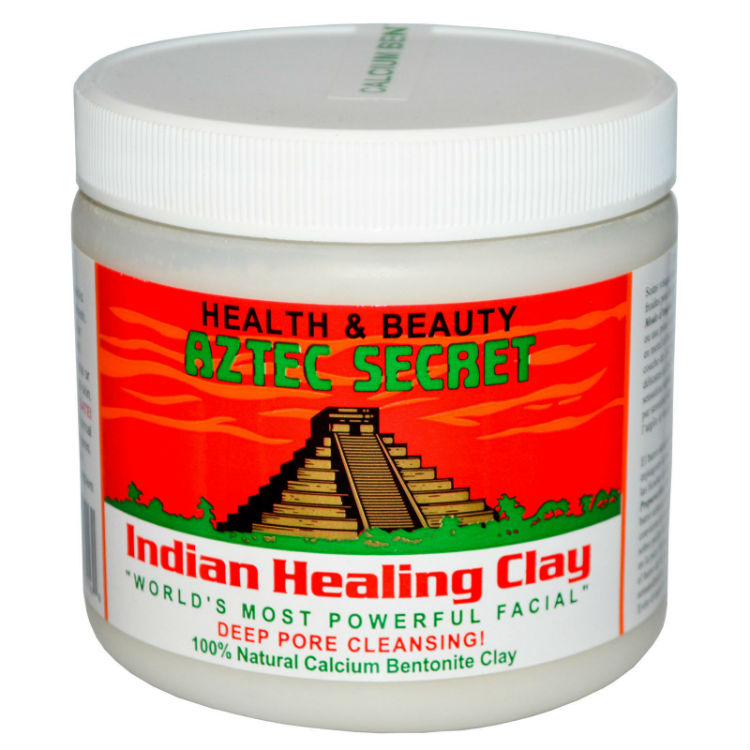 List of Where to Buy the Aztec Secret Indian Healing Clay in the Philippines:
1. Healthy Options – The store that originally sold this product to the Philippines. Unfortunately, they can no longer keep up with the demand so there's a waitlist now. The only good thing about buying in this store despite the long wait is that you're very sure that the product you bought is legit! since the hype, I've heard there are now fake Aztec Secret Indian Healing Clay masks around. So be careful!
2. Beauty MNL – The Philippine's number one online beauty shop is now selling this most in-demand clay mask in the country. It only cost Php525 in them, probably the cheapest price compared to the stores listed here. But if you're a regular Beauty MNL shopper, you know you have to hurry because best selling products sold out in less than 24 hours in that shop.
3. Go Bloom & Glow – This shop is known to sell Korean brands but they also sell western brands like The Ordinary, and now this Aztec Secret mask as well. They also offer free shipping nationwide on orders above Php1800. And don't forget to this coupon code MARIM60 to get ₱100 OFF on your entire order (minimum of ₱1000, single use only).
4. Shop Pibu – Another shop which is known to sell Korean beauty products, but recently, they just announced that they are now selling the highly coveted Aztec Secret Indian Healing Clay for only Php595 which is cheaper than most shops here in the Philippines.
5. Calyxta – This shop has been mentioned in my shopping guide posts many times. It's because they really sell a lot of product that is hard to find in the Philippines. So obviously, this clay mask can be found in there as well. Although, just like Healthy Options, there's a waiting list as well.
6. iHerb – This is an online shop known to sell supplements and beauty products, like an online counterpart of Healthy Options. They ship to the Philippines and this is where you could purchase the Aztec Secret Indian Healing Clay for the cheapest price. They only sell it for Php408.88 for 1 lb while Php642.89 for 2 lbs.
7. Shopee – I don't usually recommend Shopee because counterfeit products are so rampant in there, but I 100% trust the Shopee seller I link in this post. I already got a lot of products from them. But if you decide to buy from other sellers, I highly suggest to look at the price, the seller's ratings and read the comments about their service.
8. Amazon – This is the best place to buy this product because Amazon's preferred seller seems to have a lot of stocks, it is seldom to see the post it's out of stock. And yes, this is where I got my 1 lb jar of Aztec Secret Indian Healing Clay. The only problem here is the shipping fee to the Philippines is expensive. My tip: It's better to buy in Amazon if you're also buying other stuff from them or in other US-based online stores because it will be cheaper if you use a forwarder like LBC's Shippingcart to ship everything to the Philippines.
OTHER BENTONITE CLAY PRODUCTS
I created a FULL LIST of Alternatives to Aztec Secret Indian Healing Clay that you can easily purchase in the Philippines. Because honestly, the Aztec Secret Indian Clay Mask only contains 100% Bentonite Clay so there are many alternatives which I think you can get the exact same results from other brands.
So far these are the only places I know where to buy Aztec Secret Indian Healing Clay in the Philippines that are legit. I'll update this post when I discover new places and online shops.