Honestly, I stopped buying makeup palettes years ago because I find it wasteful. I realized I never really use more than three shades, although sometimes I try the other shades just to assure myself I did not waste my money on a whole palette. That is common on eyeshadow palettes, but is it the same case with color-correcting palettes? Before receiving a box of L'Oreal goodies, I never really thought of it. So scroll down to read my L'Oreal Infallible Total Cover Color Correcting Kit review.
WHAT IS IT?
L'Oreal Infallible Total Cover Color Correcting Kit claims to balance, correct and perfect your complexion as you wipe out skin discolorations with these powerful cream complexion correctors. This easy-to-use color corrector palette features numbered shades and include a coordinating visual guide to make the professional technique of color-correction accessible to everyone. These 4 shades work across skin tones to offset the appearance of dark circles, redness, and acne.
PERFORMANCE
APPLICATION: Use sparingly and build, applying to targeted areas. Blend well and follow with concealer or foundation. And the cover with your preferred foundation, but may I suggest the L'Oréal Infallible Total Cover 24HR Liquid Foundation.
PACKAGING: Just like the L'Oreal Infallible Total Cover Concealing & Contour Kit, this Color Correcting Kit is packaged in a sturdy plastic case and the creams are in small pots. It also comes with a small blending foam and a guide at the bottom of the case.
TEXTURE: The color correcting creams are lightweight, easy to apply, and blend. It also has a smooth finish with good pigmentation. Each shade has its own use:
Peach: disguises dark circles
Yellow: combats discolorations
Green: neutralizes redness
Purple: brightens dullness
RESULT: First of all, when it comes to color correcting makeup, most people assume it works like a concealer. It will not! So don't expect a equally good coverage. But why do we still use it? Because concealers can't do it all especially when it comes to hiding redness. Concealers can hide my acne but if it is red, they can't totally hide it. But when you use a green color corrector, the finish will be smoother, no redness and it's like you didn't have an acne at all.
I like using the purple shade too, it helps giving color to the face when my skin is looking dull. While the peach and yellow shades are quite good if you go for a natural look.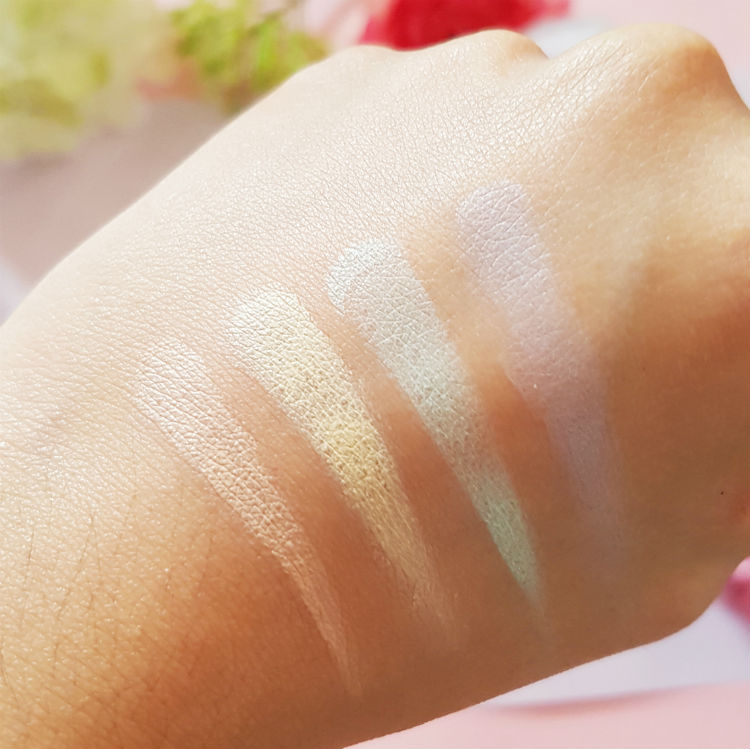 VERDICT
PROS: Easy to apply and blend, has a smooth finish, good pigmentation, lightweight, and good for travel.
CONS: Just like the Concealing & Contour Kit, the pots are too small.
WHERE TO BUY?
You can purchase the L'Oreal Infallible Total Cover Color Correcting Kit in SM Department Stores' beauty section and in Lazada for the same price of Php600. If you live the US, you can buy this in Ulta for $16.99.
What do you think of the L'Oreal Infallible Total Cover Color Correcting Kit review? Do you use color correctors? Share it below!
**I received the product mentioned above for free in the hope that I would mention it on my blog. Regardless, I only recommend products or services I use personally and believe will be good for my readers. All thoughts and opinions are my own and not influenced by the brand or its affiliates.