MAC makeup is one of the most highly covetable makeups in the world, so it's not a surprise that they're one of the most counterfeited products as well. Every time I go to a bazaar or any places that sell "affordable" products, it is impossible not to spot a fake MAC makeup. And unfortunately, it is also rampant online like on eBay and Shopee, victimizing those people who can't visit an actual MAC store. This is quite common in countries like the Philippines where MAC store is only available in Metro Manila and Metro Cebu. So if you're unsure of your purchase, just read the ultimate guide below on how to spot fake MAC makeup.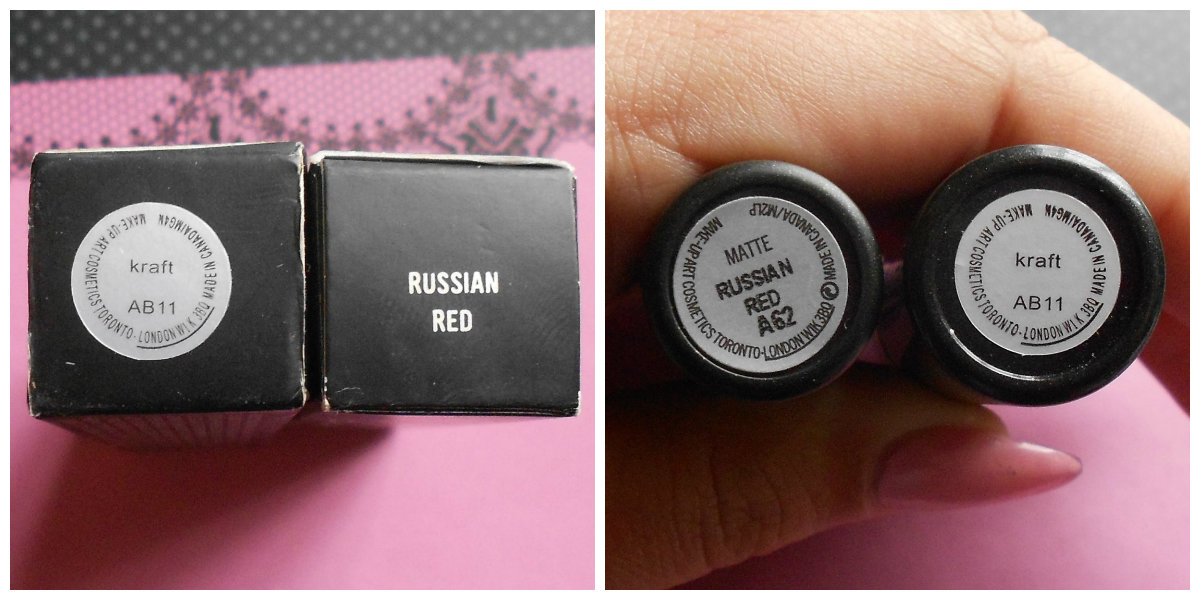 1. Check The Labels
One of the easiest ways to spot a fake MAC makeup is to check the labels. In the photos above, the "kraft" shade is the knockoff. If you could observe, in the left-hand photo, the fake MAC lipstick's label is a sticker, while on the authentic, it's printed. And in the right-hand photo, the authentic MAC lipstick label's font has a bolder font and looks crowded, while the fake has a light font and too much space in it.
2. Look at the logo's position
Another way to spot a fake MAC lipstick is the position of the logo. In the photo above, the fake one (right-hand side) is larger and printed higher up on the tube. For a full list of how to identify a fake MAC lipstick or Viva Glam Lipstick, read this post from eBay.
3. Check the barcode
In the photos above of the MAC Mineralized Skinfinish, the font of the fake is too thin and the color is white. While the font colors of the authentic MAC products are in light gray. And look at the glitters on the compact of the fake, they're too chunky and not reflective at all. The authentic MAC MSF's compact is very reflective and the glitter details on the case are almost invisible in real life. Lastly, the authentic MAC MSF's batch code is huge.
Complete Guide on How to Spot Fake MAC Makeup
For more detailed tips on how to spot fake MAC makeup, watch this video by Cosmopolitan Philippines. This is not just how to spot the fake lipsticks and MSF but also the foundations, Viva Glam, blush, and more!
Do you have more tips on how to spot fake MAC makeup? Share it below!