And for people who suck at doing a winged liner or a cat eye (whatever you call it), basically, eyeliners in general. I'm describing myself actually. Despite having a background in drawing and painting, my hands are really shaky. Applying an eyeliner is quite nerve-wracking for me. I never quite got it right. Too many trial and error, until I just give up especially when I'm in a rush. The Vamp Stamp, which is a tool that will simply stamp a winged liner on your eyes works great and fast on me. However, it's too big for a casual day out with friends. Its size is more for a girls night out or a date night. And since I've been hearing how great the Maybelline eyeliner from several bloggers and makeup junkie, I finally gave in to trying it. Keep reading this Maybelline Hypersharp Power Black Liner review to know more.
WHAT IS IT?
Maybelline Hypersharp Power Black Liner is an ultra-fine liner for ultimate precision. It will help you effortlessly draw a cat eye with its 0.01 mm tip. It provides total control and accuracy for crisp, sharp lines. The super-rich carbon-enhanced black pigment creates a hyper-defined look, long-wearing formula delivers 24-hour color that won't smudge or budge.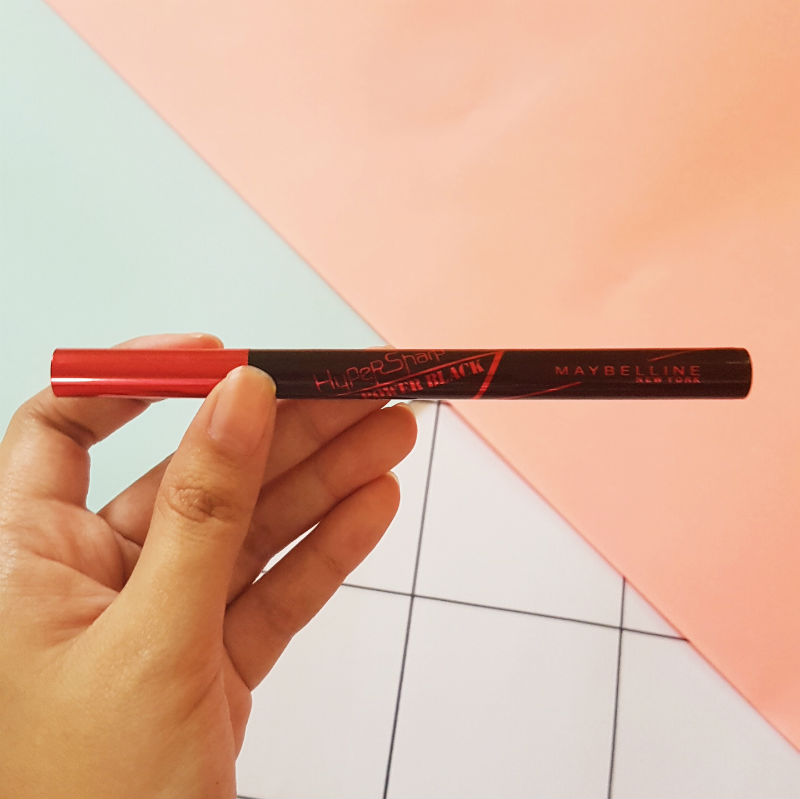 PERFORMANCE
APPLICATION: Draw a fine line from the outermost corner of your eye upwards. Connect a secondary line running from the inner corner of your eye to the outer corner. Shade in for a precise cat eye flick.
TIP: It has a 0.01mm tip, which is the tiniest and most precise tip of an eyeliner I ever used.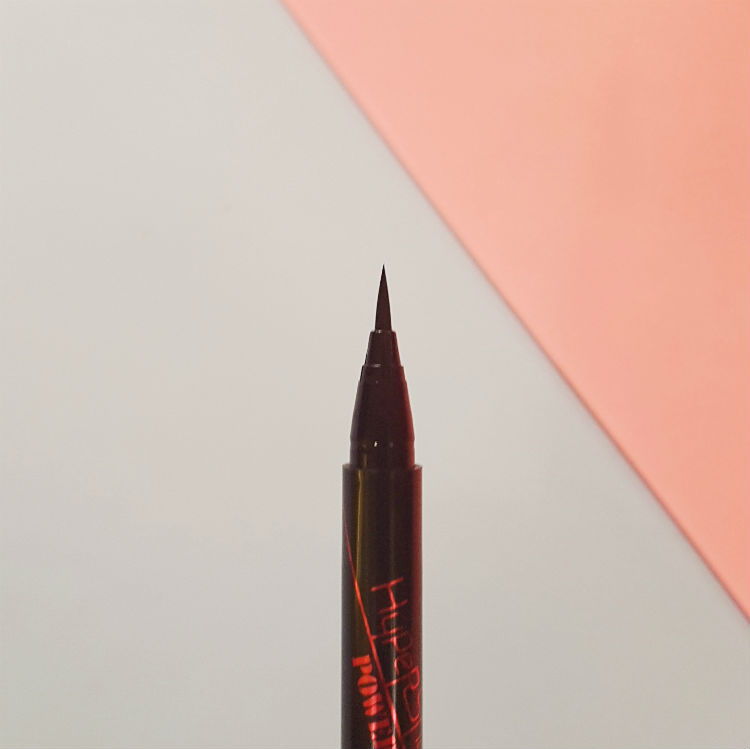 RESULTS: With its 0.01 tips, even with my shaky hands I can easily draw a cat eyeliner easily. Even on your first try! No exaggeration, this is the best eyeliner I ever use. And it also helps that it's smudge-proof and last long in a humid weather.
VERDICT
PROS: It's so easy to use. This is the only eyeliner I ever used where I could create a winged liner without too much error. Sometimes I do it in just first try.
CONS: Honestly, I don't see any cons.
WHERE TO BUY?
You can buy Maybelline Hypersharp Power Black Liner in Beauty MNL for Php349. You can also buy this in Watsons and SM Department Store's Beauty Section.
What do you think of this Maybelline Hypersharp Power Black Liner review? Will you try it or have you used it already? Share it below!