The top-rated drama already ended this past weekend, but the fans are still obsessing about it especially on finding out Yoon Se-ri's skincare products that Captian Ri bought for her in North Korea's black market. If you're just starting to stream the K-Drama in Netflix, don't worry, I won't spill major spoilers just the list of the Crash Landing On You skincare products.
But first, did you know that North Koreans really do have a black market that sells smuggled items from South Korea? It has become really in-demand these past few years. Even South Korean TV shows and K-Pop albums are smuggled via flash disks or USBs, further opening the once-ignorant citizens to the fascinating world outside their borders. I heard BTS is really popular with young North Korean girls, so I wonder if Crash Landing On You will be also smuggled in their country.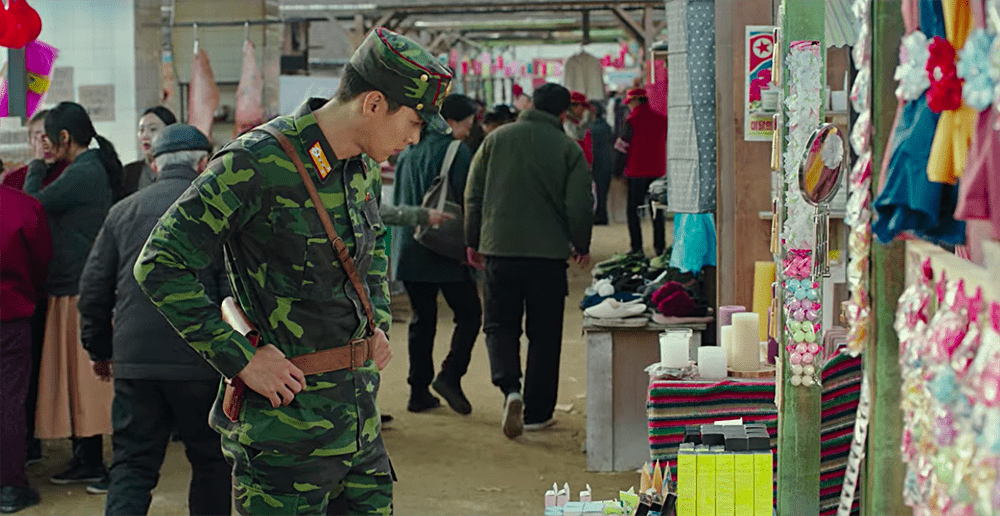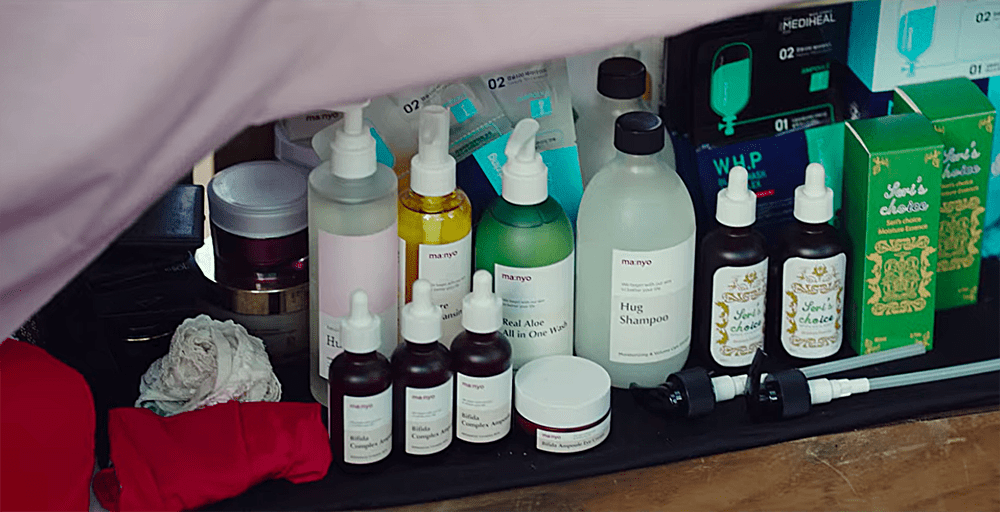 Anyway, that concept was shown in the drama when Captain Ri heads to the local market to find some items Yoon Se-ri might need. He was looking over some items in a stall that sells personal care items when the owner asks him what he's looking for, but then she suddenly lifted a cloth revealing some beauty products smuggled from South Korea.
Except for Se-ri's Choice which is a fictional beauty brand, the rest are actual K-beauty products you can actually buy. They are from Ma:nyo Factory and Mediheal. And they are available in the Philippines!
1. ma:nyo Bifida Complex Ampoule
Se-ri seems to love this product (pictured below) because she did not only applied it to her face but also on her neck (as you should with your favorite beauty products) and hands. This anti-aging ampoule contains 60% of bifida ferment lysate and 30% of lactobacillus ferment filtrate, it's a popular dupe of the Estee Lauder Advanced Night Repair, with a 4.18 (out of 5) rating based on over 2000 reviews on Korean beauty app Hwahae. It also heals wounds, brightens the complexion, and strengthens the moisture barrier.
It is available in Kbeauty Cafe for Php1147. You can use my code "itsmariaalyssa" to get Php100 off your first order. But this shop is also in Shopee and in Amazon for $26.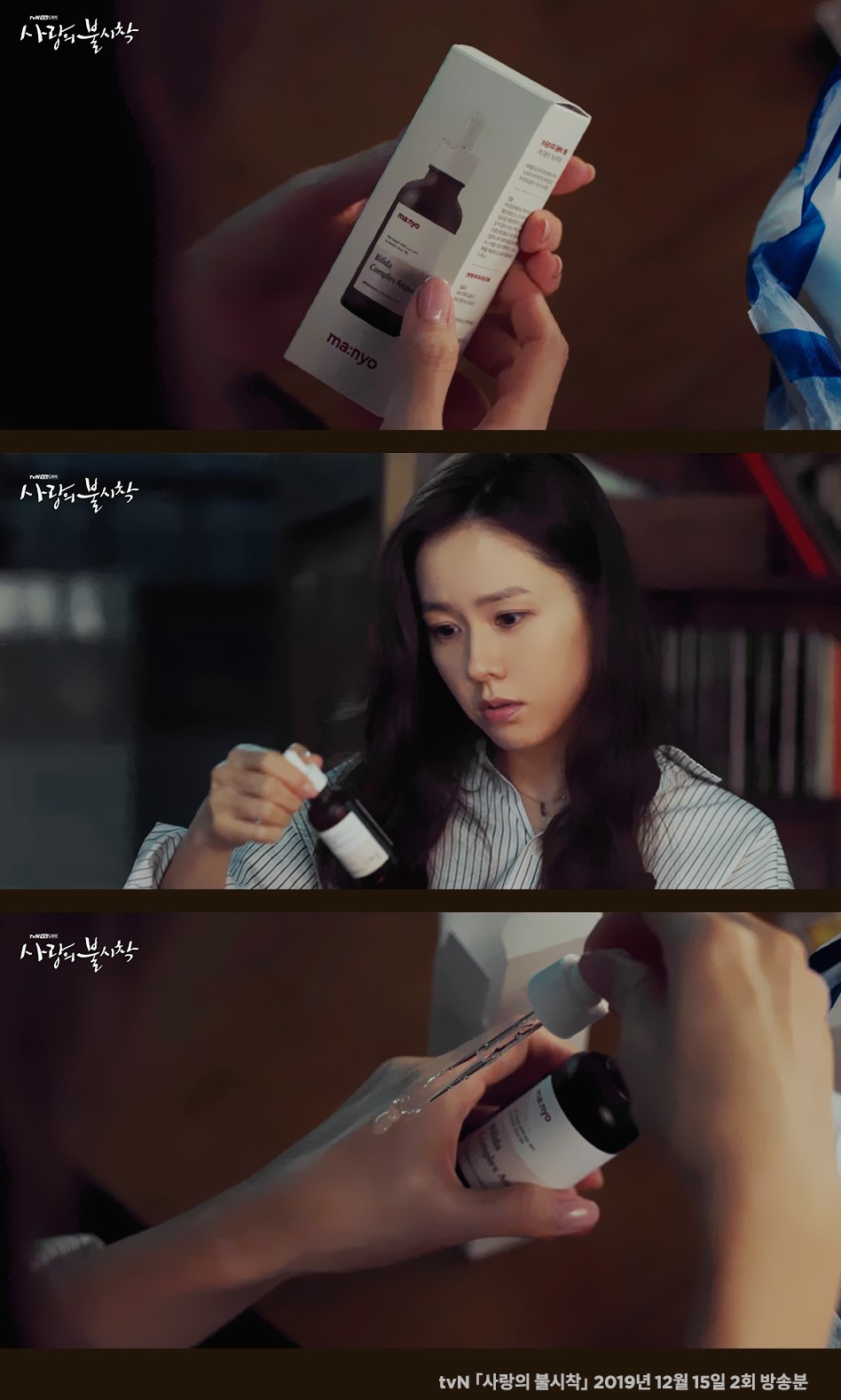 2. ma:nyo Pure Cleansing Oil
Powerful cleansing oil that can remove even eye makeup, but gentle enough to do so without irritation. The Manyo Factory Pure Cleansing Oil is one of the brand's most beloved products, garnering an average of 4.23 stars (out of 5) from over 1,800 reviews on Korean app Hwahae. It removes makeup effortlessly using a blend of 16 nutritional oils, which includes tea tree leaf oil, soybean oil, and squalane. Its light texture is able to penetrate deep into pores to remove gunk and impurities, preventing blackheads, whiteheads, and pimples. It rinses away without any kind of residue, leaving skin soft, moisturized, and nourished with essential amino acids, fatty acids, and vitamins.
Available in Kbeauty Cafe for Php975. You can use my code "itsmariaalyssa" to get Php100 off your first order. This is also available in Shopee for the same price, and in Amazon for $22.
3. Mediheal Black Mask Ampoulex For Brightening
This is a new product by Mediheal. This is a whitening moisturizing power mask seat that helps skin tone with its Niacinamide content, while Aquacamus (Zyrithalglucoside, Anhydrozylitol, Xylitol, and Glucose) moisturizes skin to make dry skin glowy water skin. The black (charcoal) mask sheet also improves effectiveness and helps to rejuvenate your skin.
As of now, you can only purchase this in Shopee for Php128 per piece and it ships from South Korea. But alternatively, you can buy the Mediheal W.H.P White Hydrating Charcoal Mask EX which is really good and has some similar ingredients.
4. Elastine Shampoo and Conditioner
Not only did Yoon Se-ri loved this shampoo and conditioner, Chi-su loved it so much, he refused to return it to Se-ri. I also heard these products are popular in North Korea for real!
They are available in Shopee for Php299 each. And in Amazon for $32.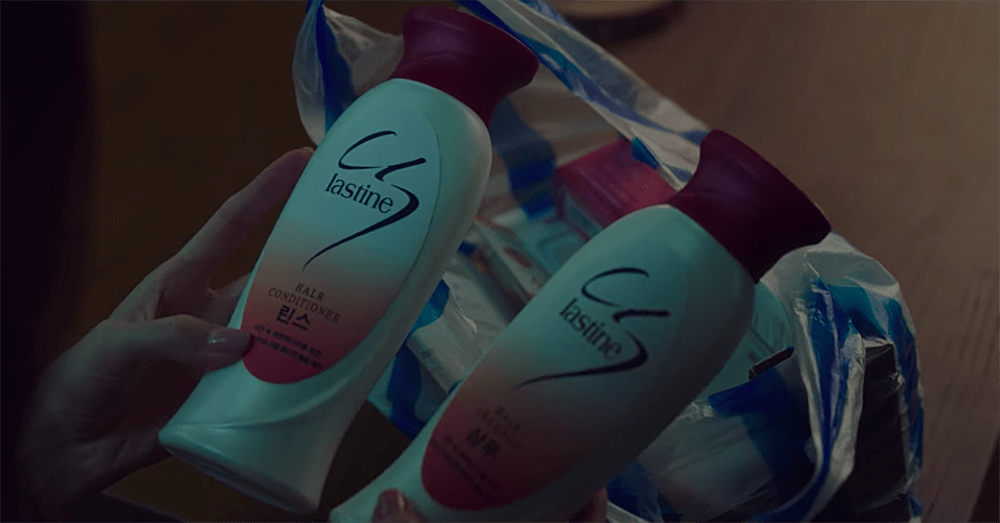 So there's the list of the Crash Landing On You skincare products that Captain Ri bought for Yoon Se-ri in North Korea. Which product would you like to try first? I heard a lot of people are now buying the ma:nyo Bifida Complex Ampoule. Share your thoughts below!
**Some of the links in the post above are "affiliate links." This means if you click on the link and purchase the item, I will receive an affiliate commission.