Technology is advancing every day that is why it is not a surprise that the beauty industry is getting on the gadget and app race. LED masks that has blue, red, or yellow lights or all of them to target and improve certain skin problems has been around for a while. But just last year, as a result of the skincare boom, skin analyzers are becoming a skincare routine staple too for many women. And just like many gadgets in the market today, some skin analyzers also comes with an app and high-end prices like the Wayskin Skin Analyzer, but if you're a practical person, you can opt for an affordable and easy to use like this U-Trak CR – 302 Digital LCD BIA Skin Analyzer. Whatever your price range, there is something for you, but the real question is, do we really need skincare analyzers? And how can it really help your improve your skincare routine? Well, below are the three reasons why you may need it.
SEEING IS BELIEVING
There are people who believe they don't need a moisturizer because they have oily skin, and there also people who wake up in the morning seeing how they skin look bright and plump but wondering why they still break out. Actually, there are instances that it is not what it seems when it comes to skin. If you have a skin analyzer machine, you will be able to tell if your new routine or product is really working deep in your skin, not just the outer look of your skin.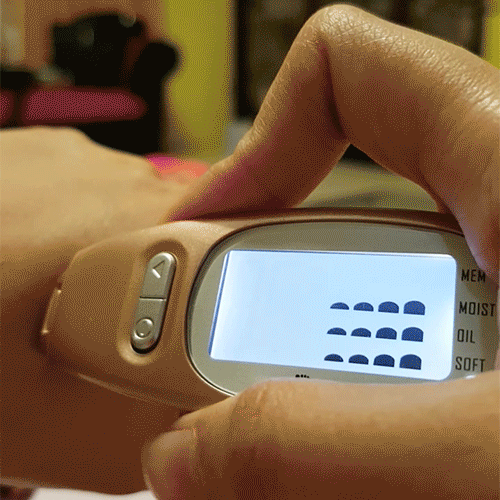 KNOWING MORE THAN EVER BEFORE
Some skin analyzers don't just indicate the moisture, oil, and softness level of your skin, some actually say if you're dehydrated and how many glasses of water you should drink, the UV level of your surrounding, how your period will affect your skin, and some even say how old is your skin! Now that last one can break or boost your ego. You know how some people compliment other people that they look younger than their actual age? Well, some skin analyzers will say you have a skin of an 18-year-old even when your already 25 or worst, it may say an older age than you actually are. So consider yourself warned! But this one I use from Gearbest only shows the necessary stuff such as the moisture, oil and softness level of the skin.
SKIN ANALYZER IS PORTABLE
Another major benefit and advancement of this skin analyzer are that it is handheld and wireless. It means you could take it anywhere, test different parts of your skin, and it doesn't take much space in your room or bag. You can even use this when you test a product in a store especially if you're shopping abroad.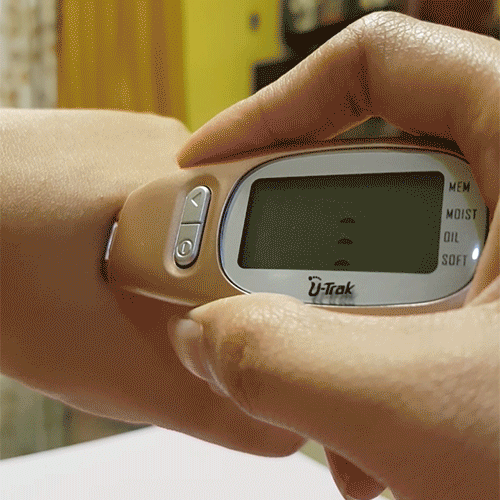 WHERE TO BUY?
You can purchase this U-Trak CR – 302 Digital LCD BIA Skin Analyzer I use in Gearbest for $6.66 only! And you can also check their entire beauty section for more affordable beauty gadgets and products. Plus, use this coupon code HEA15OFF to get 15% off on your beauty orders.