I recently noticed a bunch of beauty blogs is now posting sunblock reviews, what is the best for each skin types and more. Then I realized, I have this review in my draft for so long, I already forgot when to actually post this. Well, I guess this is now the right time to publish my Thank You Farmer Sun Project Light Sun Essence review since we're in the last month of the summer in my country, while it will just start next month in other countries located in North America and European.
WHAT IS IT?
The Thank You Farmer Sun Project Light Sun Essence claims to restore and revitalize your skin while protecting it from the power of the sun, UVA and UVB with an SPF 50+ sunscreen. Infused with sulfate-free ingredients, it offers lightweight finish and anti-wrinkle formulas. You can check its ingredients in this CosDNA Analysis.
This actually has other versions like the Shimmer Sun Essence that has SPF 30 and will give you a subtle glow thanks to its little shimmer.
PERFORMANCE
APPLICATION: Apply evenly over your face and neck 20 minutes before sun exposure.
SCENT: I don't detect any scent.
PACKAGING: It is packaged in a tube which I love because it's easy to bring, and easy to squeeze as well. Plus, it has a minimalist design which is a trademark look of Thank You Farmer. I also like the textured box, which looks elegant.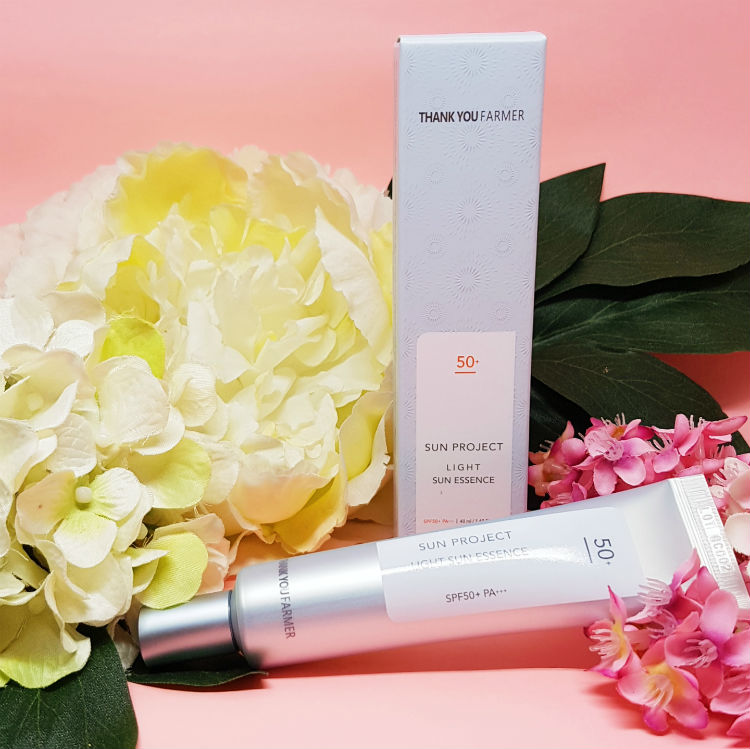 FORMULA: It is indeed light and a really good base for makeup too. It doesn't clump up, it's not tacky and especially not oily which is hard to find in a sunblock. Lastly, it has a dewy finish.
RESULT: When a person starts by mentioning so many great things, there's always a big "but" after it. And what is it? This Light Sun Essence has a dewy finish, but not good for oily skin type. Seriously, I feel like I'm sweating with this product. Although I love that it doesn't leave a white cast, the sun protection is real (it has SPF 50), it's really lightweight and not tacky at all, but I live in a hot and humid country. A product this dewy is a big bummer for me. I can only use this when the weather is cold.
It also claims that this product is anti-wrinkle, which I can't prove yet because I don't have wrinkles yet. And if you like a glow and shimmer but subtle for an everyday look, check out Thank You Farmer Sun Project Shimmer Sun Essence.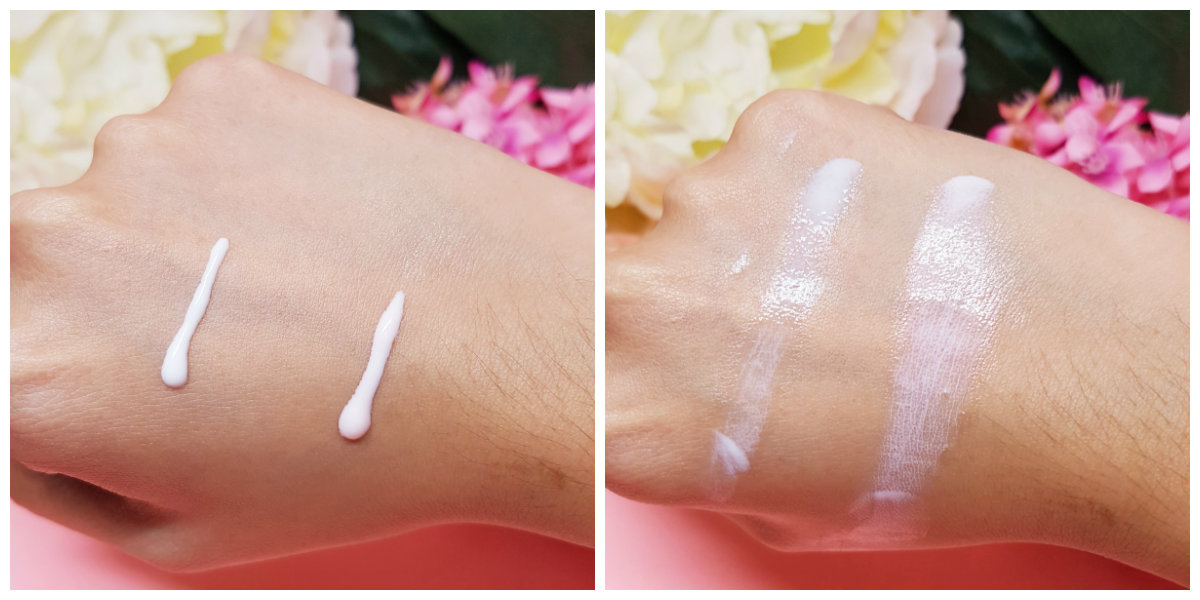 VERDICT
PROS: It's lightweight, not tacky, doesn't leave a white cast and has a string SPF 50. A good base for makeup.
CONS: Too dewy for oily skin. So dewy, I feel like I'm sweating.
WHERE TO BUY?
You can buy Thank You Farmer Sun Project Light Sun Essence in Style Korean for $24.30. They ship worldwide and offer free shipping for a certain amount of orders. It's $50 for the Philippines.
For Shimmer Sun Essence, check out this post from Beauty Noob.
What do you think of the Thank You Farmer Sun Project Light Sun Essence review? Have you tried a lightweight and non-tacky sunblock before? Share it below!