I will not lie, when it comes to products that have so much hype, I always want to try them. And often times, I actually have a chance to try them, but to be honest, it does not always end up with satisfaction. Before I started getting obsessed with Korean beauty products, this powder is always mentioned. When I finally able to buy it, was it all worth the hype? Keep reading this Banila Co. Prime Primer Finish Powder review to know more.
WHAT IS IT?
Banila Co. Prime Primer Finish Powder is a weightless and colorless finishing powder that helps you control shine and smooth your complexion for an airbrushed finish. Absorbs oils to keep your face looking fresh and clean.
PERFORMANCE
APPLICATION: Apply powder over makeup to extend wear or over bare face after skincare routine to minimize the appearance of pores and fine lines. Pat over oily areas for sebum control.
SCENT: It's unscented but it has a smell that resembles a cornstarch.
PACKAGING: It is packaged in a sturdy plastic tub that comes with a cute little puff. It is packaged in a box that looks a little elegant. Although last 2017, Banila Co. changed their packaging into something more minimalist but I'm not sure about the formulas of their products.
RESULTS: Banila Co. Prime Primer Finish Powder does not only smell like cornstarch, even its texture resembles cornstarch. That should have been my red flag but this product is also lightweight and absorbs oil into my skin so I gave it a pass. However, I started to notice that I have little white cast when I look in the mirror for a touchup. Turns out, this product fills up every pore and even lines I didn't know I have. And this product isn't exactly colorless too. For someone who has brown skin, the powder is really noticeable. Thus I end up looking like I have dry skin because of the white lines caused by this product.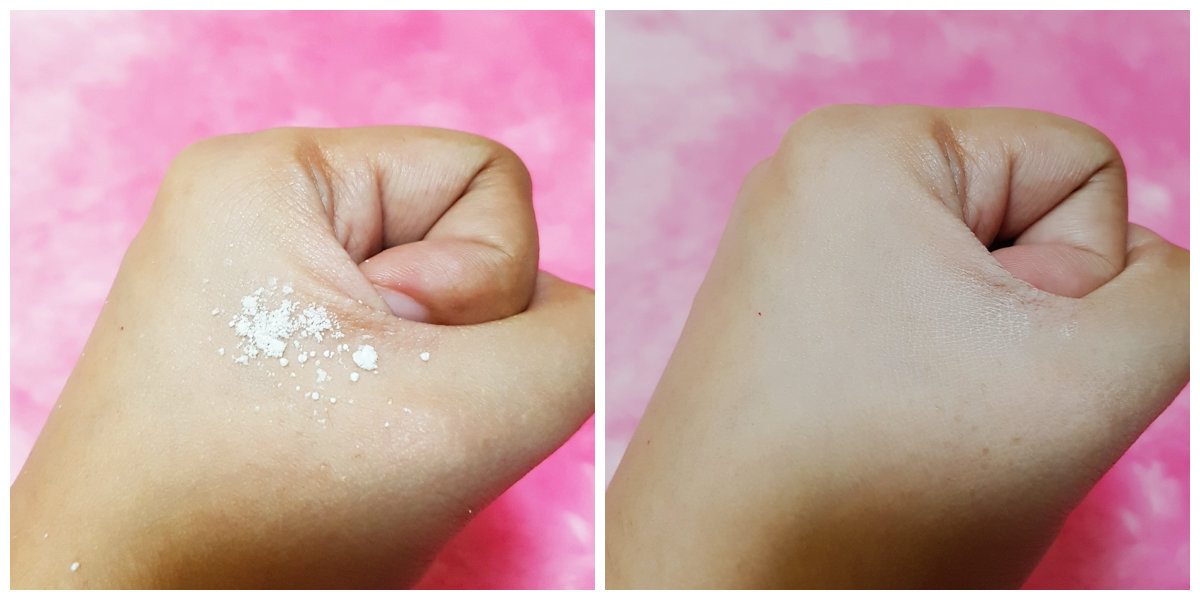 VERDICT
PROS: It's lightweight, absorbs oil and helps to prolong your makeup especially in summer.
CONS: It leaves a white cast that looks like wrinkles, it smells like cornstarch and too pricey for a mediocre finishing powder. I still prefer Innisfree No-Sebum Mineral Powder and Althea Petal Velvet Powder over this one.
WHERE TO BUY?
You can purchase Banila Co. Prime Primer Finish Powder in Soko Glam for $24. They ship to the US, UK, Malaysia, Singapore, and more.
If you live in the Philippines, you can purchase this BeautyMNL for Php1090.
What do you think of the Banila Co. Prime Primer Finish Powder review? Do you use a finishing powder? Share it below!