The official debut of Paula's Choice in the Philippines excites skincare enthusiasts in the country, but that is not the only exciting news from the research-backed skincare brand. This June 2023, Paula's Choice Philippines is celebrating its 28th Anniversary in the industry with a month filled with special promotions, free gifts, and exclusive Anniversary Kits!
All Facts, No Fluff. Since 1995, Paula's Choice prioritizes the best ingredients that are highly effective in addressing the skin care needs of all ages, skin types, and concerns. Non-irritating, fragrance-free, and cruelty-free, the brand always ensures that its formulas will take exceptional care of one's skin–because Beauty Begins With Truth.
With their 28th Anniversary, you can get their best formulas in expertly curated kits going at great discounts along with their exclusive promotions!
Celebrating 28 Years of Results with 25% OFF Exclusive Anniversary Kits:
Struggling with oily to combination skin? Worry no more because the Glowing Essentials Kit is here! Carefully curated to help target oil secretion, and clogged and enlarged pores, this kit will help you uncover your skin's true glow with their best-selling glowing essentials!
For those who want to boost their skin's complexion, the Dewy Results Kit is here to dramatically unlock radiant, plump skin with clinically proven ingredients to give moisture-deprived skin a youthful-looking, revitalized dewy appearance. This trio is packed with AHA, Hyaluronic Acid, and Vitamin C to combat skin dryness while refining the appearance of fine lines and skin tone and is suitable for those with normal to dry skin.
Meanwhile, for those looking to take on enlarged pores and rough bumps, the Pore Refining Kit harnesses the power of the first-ever 20% concentration of Niacinamide, Vitamin C, Hyaluronic Acid, and ceramides. This antioxidant-packed kit also helps with fine lines and wrinkles, boosting an overall brighter, younger-looking complexion!
For those looking to level up their anti-aging routine, this Advance Radiance Kit brightens, smooths wrinkles, and firms skin with Tranexamic Acid, 15% Vitamin C, Bakuchiol, and Niacinamide. Address all of your dull skin woes while providing daily broad-spectrum sun protection, without the heavy feel.
Last but not least, the All Stars Sampler Kit puts together 4 of their all-time best sellers in travel sizes. It's perfect for those who want to dip their toes into trying out skin care by Paula's Choice without taking the full plunge.
It's a Skin Care Party for All your Skin Care Needs!
With more 28th Anniversary Promotions, Paula's Choice Philippines will have discount parties for different skin types!
Oily to Combination Skin Party from June 6 to 13
The best formulas for oily to combination skin types are going on sale for up to 25% off!
With a minimum spend of ₱5,000, you can get their Oily Skin Heroes Kit worth ₱2,700 for FREE! It contains the CLEAR Regular Strength Exfoliating Solution 2% BHA (30ML), RESIST Youth-Extending Daily Hydrating Fluid SPF 50 (15ML), and reusable cascading cotton rounds with a mesh bag
Normal to Dry Skin Party from June 19 to 25
The best formulas for normal to dry skin types are going on sale for up to 25% off!
You can get a FREE Dry Skin Rescue Kit (worth ₱3,350) with a minimum spend of ₱5,000. The kit contains the C5 Super Boost Moisturizer (15ML), Pro-Collagen Multi-Peptide Booster (5ML), and reusable cascading cotton rounds with a mesh bag
On all purchases, you will get 3x Rewards Points plus a free add-on Limited Edition Baseball Cap worth ₱1,500 with a minimum spend of ₱6,500 – perfect for protecting your skin from the Philippines weather!
And because their anniversary is not the only celebration in June, Paula's Choice Philippines also has a special kit for your special and beloved fathers! From June 14 to 18, you can get a FREE Dad's Grooming Essentials Kit (worth ₱2,250) with a minimum spend of ₱5,000. This essential kit contains the CLEAR Pore Normalizing Cleanser (30ML), 10% Azelaic Acid Booster (5ML), and CLEAR Ultra-Light Daily Hydrating Fluid SPF 30+ (15ML)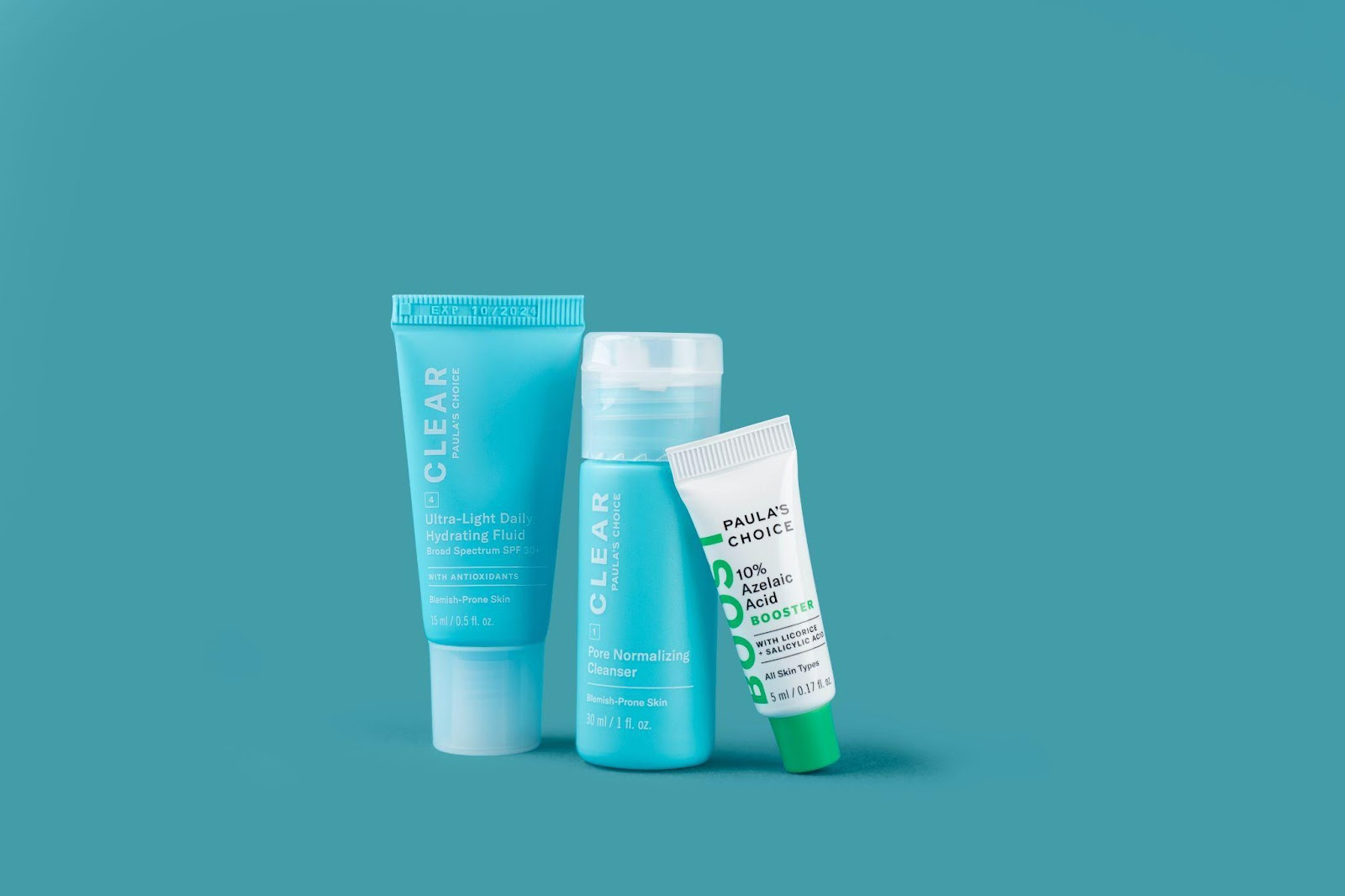 As a last cheer on June 26 to 30, there's a 25% off sale on best-sellers from Paula's Choice. Get a FREE Ultimate Must-Have Skin Care Set (worth ₱2,550) with a minimum spend of ₱5,000! This stellar trio consists of 8% AHA Gel Exfoliant (15ML), C5 Super Boost Eye Cream (5ML), and the iconic 2% BHA Liquid Exfoliant (30ML).
What are you waiting for? Celebrate your skin with these special 28th Anniversary offers from Paula's Choice Philippines! Hurry and check out their website: https://www.paulaschoice.ph/.
At Paula's Choice, We Know Skin. All Facts, No Fluff. Since 1995.
You can find Paula's Choice Philippines on Instagram, Facebook, and TikTok.
Social Media Tags: @paulaschoice.ph #PaulasChoicePH #PaulasChoiceAnniversaryParty