Whether you're a man or woman, having your hair thin out can be extremely demoralizing and take a huge toll on your confidence and mental health. Not all is lost, however. With human hair extensions, you will not only get thicker hair, but can also add more length and density to your natural hair.
What are hair extensions?
Hair extensions are integrations of either synthetic hair or real human hair that are usually clipped, glued or sewn onto one's natural hair to provide length, density and volume. There are many different types of hair extensions ranging from clip-in hair extensions, tape-in hair extensions, nail tip hair extensions, u-tip hair extensions, halo hair extensions, hand-tied weft hair extensions and much more.
However, each one is different and unique in their own way whether it be in the method of attachment, how long they can be worn and the kind of hair they are suited for. If you're someone that is dealing with thinning hair or you simply always had fine hair and want to add thickness, there are certain hair extensions that are suitable.
Tape-in hair extensions
Tape-in hair extensions are arguably the most popular type of hair extension and what we will be looking at today.
This is because they are extremely lightweight which provides plenty of comfort for the wearer. They are also relatively easy to install as while most still go to salons or hair professionals, they can also be manually installed as opposed to most hair extensions though it can take up to an hour sometimes.
And of course, they can be worn for long periods of time until they need to be reinstalled due to natural hair growth.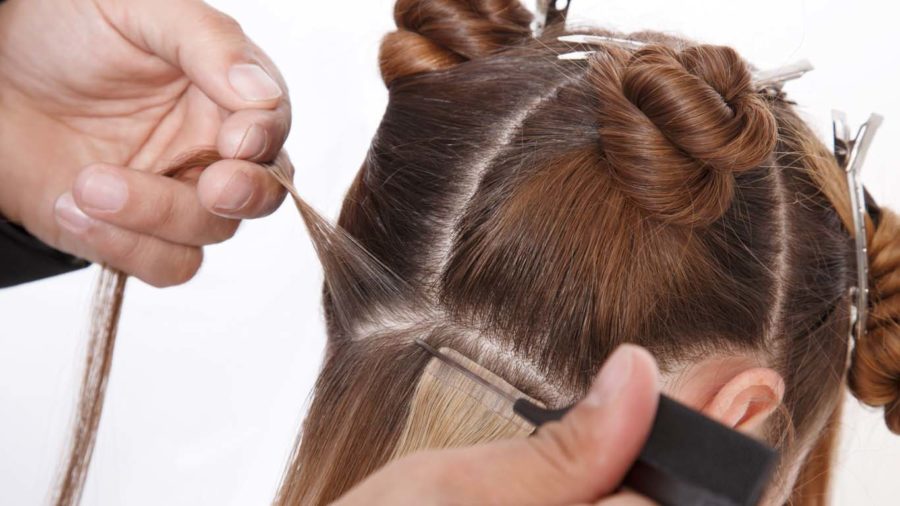 Tape-ins are particularly ideal hair extensions for thinning hair because of how lightweight they are. This means they won't pull down on your fine, thin hair and cause any shedding. Additionally, they can be very undetectable as they lay flat on the scalp, meaning nobody will be able to see through your hair to find the tape-ins.
At Superhairpieces, you can get 50 grams or 20 pieces (10 sandwiches) of tape-in hair extensions. For a full head installation, we recommend 100-150 grams (2-3 packs) depending on how much volume you need.
Do you want to know more about the best human hair extensions in Canada? Visit the Superhairpieces website or contact us on YouTube, Facebook, Instagram or our various other social media channels!
Don't forget tag us at @Superhairpieces and #Superhairpieces to get a shoutout!