I have no idea who and what Ole Henriksen was, but when I read a positive Ole Henriksen Banana Bright Eye Creme review on Facebook with AMAZING before and after result photos, and claims it's a Women's Health 2018 Beauty Award winner, I immediately bought the product without reading other reviews. Even though the brand is not locally available in my country, it cost $39 for a very tiny jar, AND I'm aware that eye creams are one of the biggest scams in the beauty industry. (In case you're wondering, eye creams are just glorified moisturizers.)
But first, what is Ole Henriksen Banana Bright Eye Creme?
It is a brightening, vitamin C-rich eye crème that targets signs of aging, reducing the look of dark circles while improving concealer application and wear—inspired by makeup artist secret, banana powder. It contains special pigments to instantly brighten and color-correct the eye area.
Let's start with what I hate
The Ole Henriksen Banana Bright Eye Creme has a strong citrus scent that almost resembles a cheap cologne. Because of it, there are times I'm a bit discouraged on using this eye cream, especially on my "red days" when so many in my body is sensitive including my sense of smell.
Inside the jar, there's a protective plastic cover to prevent the product from messing up the cap, but it's so hard to lift! It doesn't have those "pull tab". I know it's a little thing, but sometimes it really matters as Jeffree Star mentioned when he decided to put a pull tab on his setting powders.
What I love
I love the texture. It feels light and doesn't feel sticky. It blends well on my under eyes making the area brighter and smoother for concealer application. It also helps in preventing my concealer from creasing.
What I hate, again
It doesn't really drastically instantly brightens my under eyes like what an actual Banana Powder does. Honestly, I didn't really expect it to be, but those misguiding reviews make it seems like it does. It does brighten instantly, but just a little. You'll still need a concealer or actual banana powder.
And speaking of reviews, they say it helped brighten their dark under eyes with continued use. You see, there are MANY reasons why we have dark under eyes, from lack of sleep, rubbing eyes too much, to health reasons like anemia. So no eye cream could really guarantee it will remove your dark circles. Having said that, I used the Ole Henriksen Banana Bright Eye Cream religiously for over a month, but I didn't see any improvement compared to Purito Centella Green Level Eye Cream. And it gave me milia aka milk spots. If you read some reviews from Makeupalley, it seems like I'm not the only one.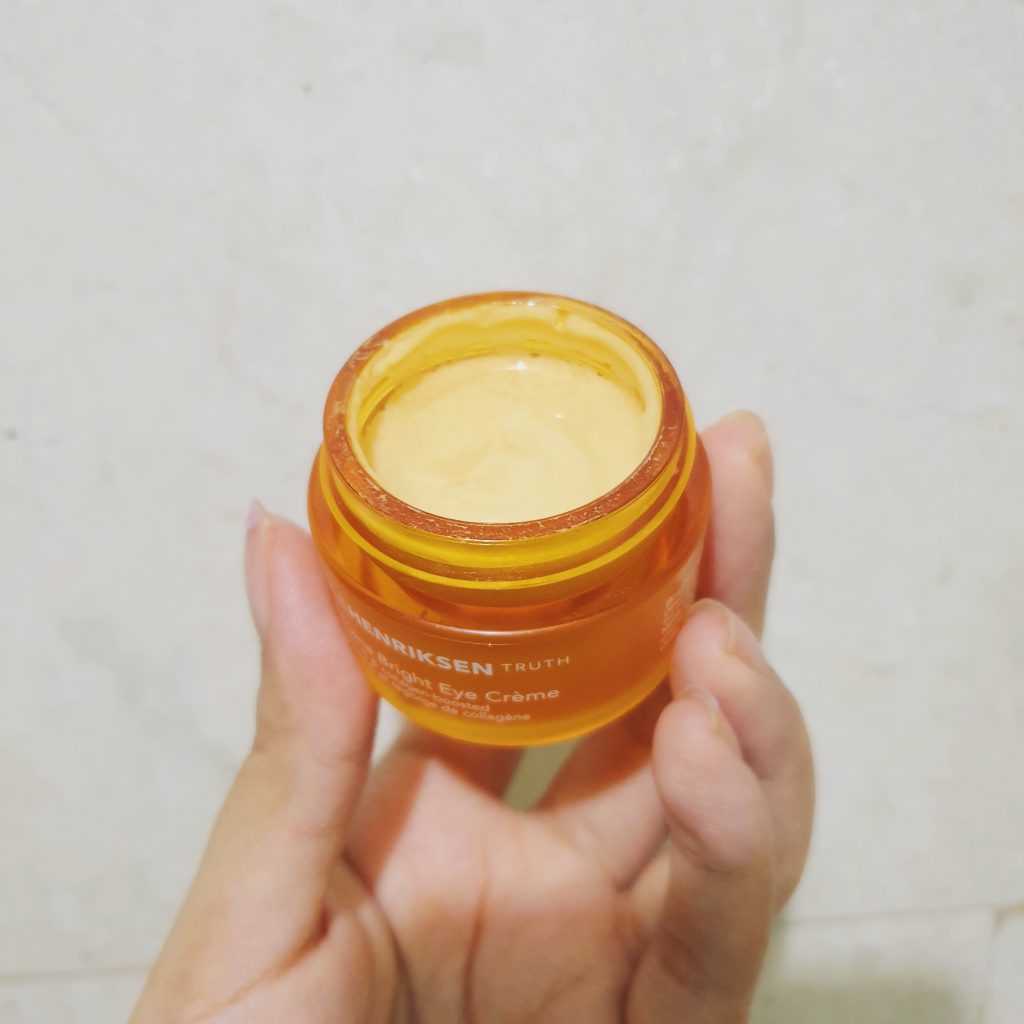 What I love, again
It contains collagen which is a good topical moisturizer and it also has Vitamin C which absorbs and prevents the harmful effects of the UV rays during the daytime. Actually, too much sun exposure also causes dark circles so with Vitamin C it helps to lessen it.
I don't love the Ole Henriksen Banana Bright Eye Creme, but I don't hate it either. I don't use it at night, but I use it every morning before I put on my sunscreen, even during self-quarantine. At least I look healthy in my Zoom meetings. Will I buy it again? Definitely, no.