Before I start my Purito Centella Green Level Eye Cream review, let me tell you something about dark eye circles: they don't vanish easily. Dark circles are due to blood constriction caused by pressure in the eye area when you stay up late, scratches your eyes often, or anemia, and not the actual skin darkening. So using an eye cream with brightening ingredients can only do so little. What you need is a vasodilator, which will dilate (open) blood vessels and allow the blood to flow more easily. It will relax the blood vessels, so the concentrated blood that causes the dark bluish appearance can flow away from the eye area. It can be something cold like ice (or a metal spoon stored in the refrigerator), or it can be a topically applied caffeine. Now that is clear, let's talk about eye cream.
But this product does not contain caffeine instead, the Purito Centella Green Level Eye Cream contains two of the most trendy skincare ingredients of the moment: the Centella Asiatica and Ceramide.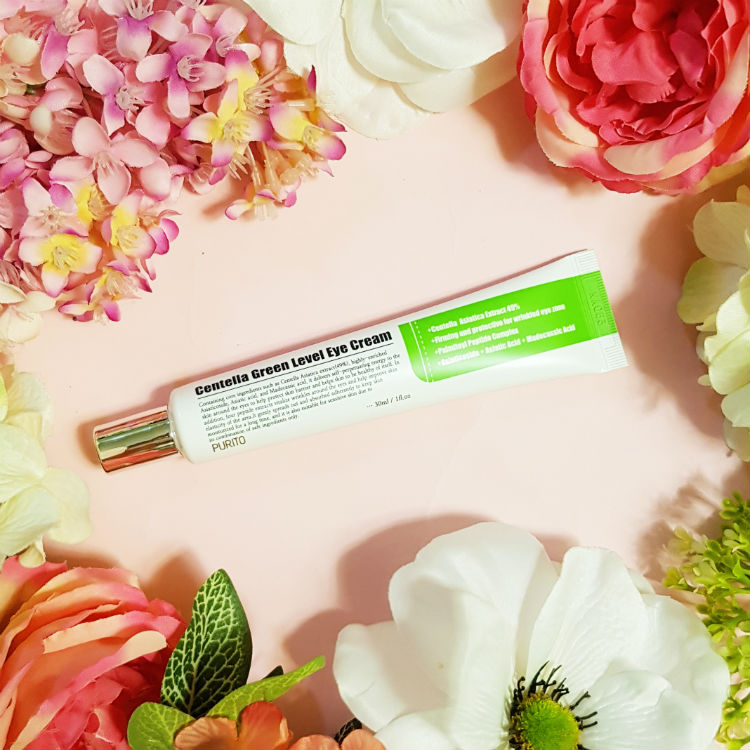 WHAT IS IT?
Purito Centella Green Level Eye Cream promises to tackle the signs of aging from all sides with 49% Centella Asiatica extract and four types of peptides. It soothes the sensitive eye area without irritation or stimulation. Formulated with four types of peptides to help fight the skin's natural loss of proteins as we age, which leads to loss of elasticity and wrinkles of the vulnerable skin around the eyes, the Purito Eye Cream also harnesses panthenol and hyaluronic acid to help draw in moisture for less noticeable fine lines and to combat that sunken-in look. And after numerous tests, Purito came up with the perfect mix of floral and fruit oils (100% of the ingredient list is labeled EWG 1, or green/safe) to maximize hydration for a youthful, plumped up effect.
INGREDIENTS
This next-level eye cream has three times the calming, healing, soothing power of Centella with asiaticoside, Asiatic acid, and madecassic acid. It contains Panthenol, Centella Asiatica Extract and Sodium Hyaluronate that promotes wound healing; Adenosine, Collagen, and Ceramide which have anti-aging properties; And Acetyl Glucosamine which has skin brightening benefits. Lastly, it is free of paraben, sulfate, silicone, and alcohol. You can read more about its ingredient analysis in Skin Carisma.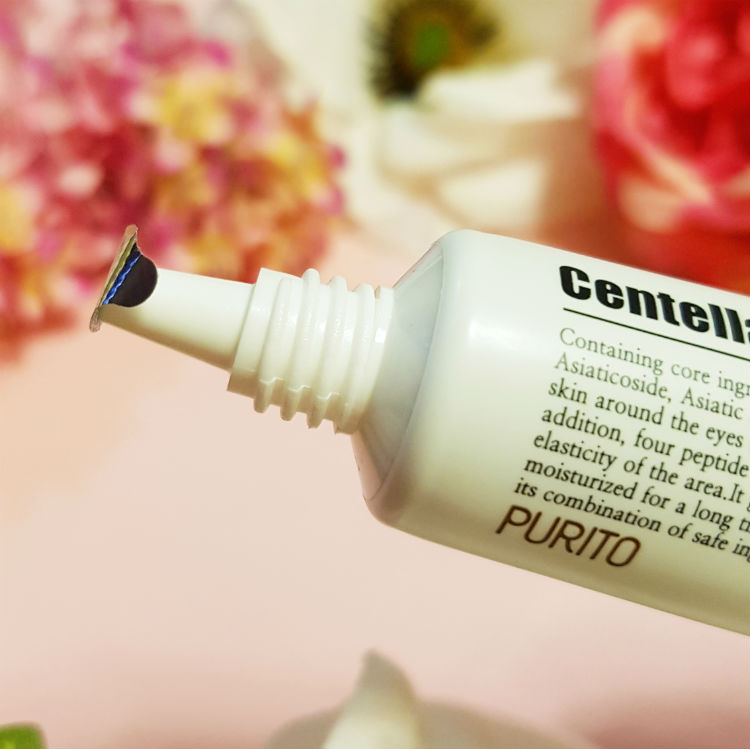 PERFORMANCE
APPLICATION: After toner and serum, pat a small amount around the eye and pat in with the ring finger (because it has less pressure). You can also use this on the nasolabial lines (the lines from your nostrils to the corners of your mouth), and even all over the face.
SCENT: It has a very mild and soothing scent. It resembles a herb with a hint of mint, like those ointments for headaches.
PACKAGING: Unlike most eye creams on the market, the Purito Centella Green Level Eye Cream is packed in a tube which I prefer because it's more hygienic, the product is not that exposed and you will only dispense what you need.
FORMULA: The cream is really light for the eyes. It absorbs fast and does not leave a tacky finish. But what I like the most, it's a little minty.
RESULT: As mentioned in the intro, you need a vasodilator like ice rather than a skin brightening product to reduce your dark circles to relax the blood vessels and allow the blood that causes the bluish dark undereye color to flow. And that what I think makes this Purito Centella Green Level Eye Cream effective. Besides the Centella Asiatica, Ceramide, and Collagen, it feels a little minty on the eyes even though you do not keep it in a refrigerator. But I highly recommend you do because it feels more soothing and the cold helps decrease puffiness.
I may not able to prove it's anti-wrinkle claim but I can vouch for its effectiveness on reducing dark circles.
At first, I thought this will be just another eye cream that will help moisturize my undereye but after a month or a little more (honestly, I already lose track) of using it, I just woke up one day and surprised my undereye dark circles were almost gone! I may not able to prove it's anti-wrinkle claim but I can vouch for its effectiveness on reducing dark circles.
Another thing I noticed, I suffer from allergic conjunctivitis which is triggered by many things especially beauty products, that is why I'm also wary of using eye creams. When triggered it makes my eyes really itchy, red, and swollen. But this eye cream never triggered it! Probably because there are no preservatives in this eye cream. But that's just me, it's still YMMV.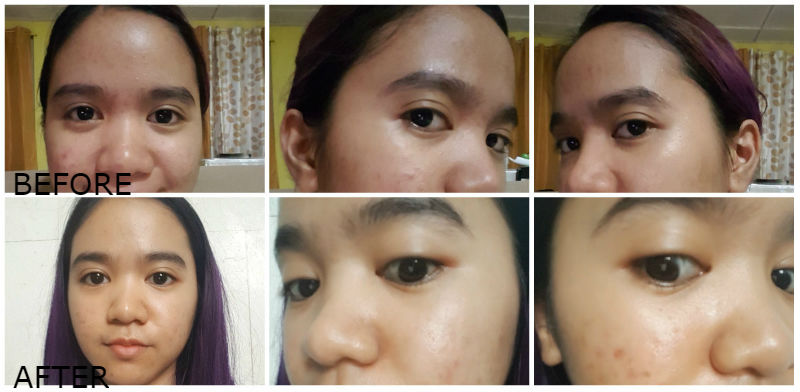 VERDICT
PROS: It is soothing, moisturizing, de-puffs, and most of all, an effective eye cream for reducing dark circles. It also feels a little cold even though you don't store it in a refrigerator.
CONS: I honestly don't see any cons.
WHERE TO BUY?
You can purchase the Purito Centella Green Level Eye Cream in Yes Style for $10.71
This is also available in eBay for $11.90 and in BeautyTap for $14.
In the Philippines, you can purchase this in Shop Pibu for Php680.
What do you think of the Purito Centella Green Level Eye Cream review? Do you use an eye cream? Share your favorite below!
**I received one or more of the products mentioned above for free in the hope that I would mention it on my blog. Regardless, I only recommend products I use personally and believe will be good for my readers. All thoughts and opinions are my own and not influenced by the brand or its affiliates.