I don't usually review two products in one post because I like focusing on one product to know if it will work on its own. Well, I am doing this A.Stop review now. However, I didn't use them at the same time, at first.
I received the Clear Toner around April, it was gifted to me by Ms. Kim of Charis when we met. While I received the Clear Serum around last month.
But first, what is A.Stop?
A.Stop, I believe, stands for "Acne Stop" and it is a Korean Beauty brand. They have a lot of products that help reduce acne not only on the skin but also on the body.
WHAT IS IT?
A.Stop Clear Toner is a face and body anti-acne toner, while the A.Stop Clear Serum is also an anti-acne product but only for the face. Although, both are PEG-free and have anti-inflammatory actives, sebum control, and suppresses the reproduction of acne-causing germs.
INGREDIENTS (Why Not All Alcohol Are Bad)
Both are PEG-free and Salix Alba (Willow) Bark Extract which is another kind of BHA that is effective in reducing acne, in my experience. But only the Clear Toner contains Vitamin C (a brightening ingredient), while the Clear Serum contains Glycolic Acid (have an anti-aging benefit) and completely Alcohol-Free. But the Cetyl Alcohol in the Clear Toner is considered to be "good alcohol".
The "good" alcohols are typically used as emulsifiers stabilizerssers in skincare products or derived from natural sources like coconut oil, so they're not harmful and can even be particularly moisturizing for dry skin types.
You can read full ingredient analysis of both the Clear Toner and Clear Serum in CosDNA.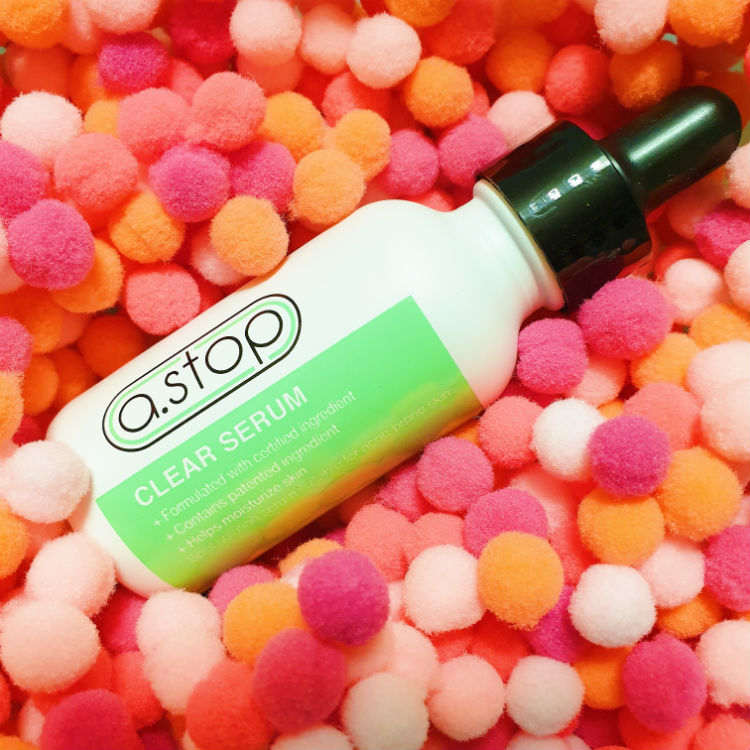 MY THOUGHTS
I don't really don't have much to say about the A.Stop Clear Toner and Serum, in a good way. THEY BOTH WORK in my experience, but of course, both still have pros and cons.
CLEAR TONER
At first, I thought the toner will be too harsh like it will sting or drying for my face because you can also use it on your body. But it wasn't. It feels really moisturizing without any tacky feeling. Plus, with continued use, I didn't only see my skin with less acne, I notice it brightened too. I also love that it comes with a spray nozzle, easy to use on the back for "backne" and especially during my lazy days. I just spray it, tap-tap, and I'm done! The only thing I didn't like is the sebum-control, I didn't really see it.
CLEAR SERUM
Because the toner worked so well on me, I had high expectations on this one. I admit this isn't the best anti-acne serum I tried. But don't get me wrong, it works but a little mediocre. I find that it really works best when paired with the toner, instead of using another serum from other brands. They're really the perfect pair.
WHERE TO BUY?
Both products are available in my Charis Shop. The A.Stop Clear Toner cost Php920 while the A.Stop Clear Serum Cost Php1070. We ship locally to the Philippines and available for COD. But keep an eye on those links because we always have special promos like free shipping or HUGE discounts.
PROMO ALERT!
For a limited time only, from November 1 to 20, 2019, you can purchase the A.Stop Toner for Php920 + FREE SHIPPING or Php1740 + FREE SHIPPING + A.Stop Patch in my Charis Shop here.
What do you think of this A.Stop review? Which product would you like to try first?
**I received one or more of the products mentioned above for free in the hope that I would mention it on my blog. Regardless, I only recommend products I use personally and believe will be good for my readers. All thoughts and opinions are my own and not influenced by the brand or its affiliates.