It's an exciting time for beauty as there are many innovations occurring in every aspect of the industry — from product formulation, new categories, sustainable packaging, and more inclusivity in shade range and representation. Whether you're someone who applies full glam every day or you have an in-depth skincare routine but only lightly use makeup from time to time, you're probably also looking forward to the evolution of the space.
Every year, there seem to be new buzzwords used to describe the latest beauty trend or movement — and this year is no exception. Consumers are demanding that the industry better reflects them and they are advocating for a major change in the space. Because of this, you're going to see the industry trying to target certain demographics with buzzwords that appeal to them. If you're wondering what the latest trends will be, here are some buzzwords to keep your eye on. We will also share the meaning behind these buzzwords, as well as what to expect when you purchase products that claim them. Let's see what's buzzworthy this year.
9 Beauty Buzzwords That Will Be Big This Year
Whether you keep up with beauty trends or not, you are bound to hear these words and terms while shopping for skincare or beauty products this year.
Clean beauty has taken over lately. You have already probably noticed many products pop up in your favorite beauty store that claim to only be made with clean ingredients. Any products that have the clean beauty logo, which usually looks like a leaf, are made without endocrine disruptors, carcinogens, irritants, and allergens. Many beauty products on the market today do contain these harmful ingredients, but due to a rise in popularity and the education of consumers, clean beauty is becoming a must-have. Using clean beauty products is not only great for your skin and overall health, but it can also be great for the environment. Most clean beauty brands are also focused on reducing their carbon footprint and using ingredients that don't have adverse environmental impacts, which has also been important to consumers today.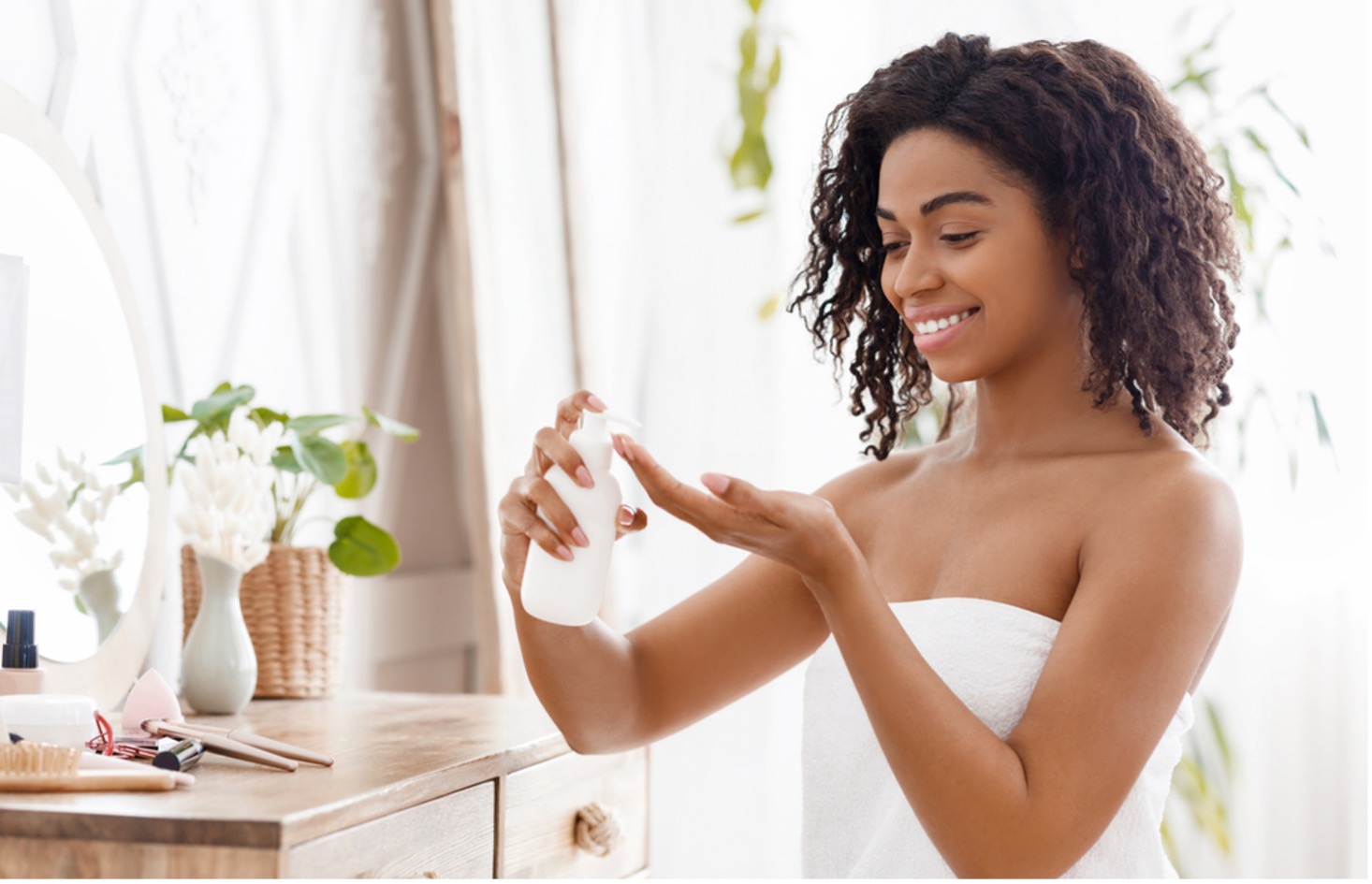 Have you ever heard the term "conscious beauty" before? It's a buzzword that will become more popular this year. The term refers to the simple fact that consumers are more cautiously purchasing products and using their personal values to decide which products are best. An example of this could be vegans only purchasing vegan beauty products, which aligns with their personal consumption preferences. The term 'conscious' is more of an umbrella term for beauty products that are either sustainable, clean, or vegan.
Any product that is labeled as a vegan is made without any animal products and has no involvement with animals throughout the production and testing of the product. If you're shopping for clean haircare products, you may notice that some clean products also claim to be vegan, but not all clean products are vegan. It's important to understand whether a product is vegan by identifying the vegan icon, which usually looks like a "V" or the product will directly state that it is "vegan approved" on the back label. As more conscious beauty is created and popularized, you may see a lot more vegan options as well.
The term cruelty-free has been around for a while, but this year, we expect to see more cruelty-free products come to market than ever before. Cruelty-free products are made without animal testing. If you're looking for cruelty-free makeup or skincare products, you can easily identify them by looking for the cruelty-free bunny icon on the back of your product's packaging.
The minimalism movement has found its way into many aspects of everyday life. The movement, which aims to reduce waste, clutter, and other unnecessary things, has found a place in the beauty industry in two different ways. You may notice the term "skinimalist" used to describe products that can have several different uses with an all-in-one formula that allows you to master your skincare routine in one simple step. Skinimalist could also be used to describe someone who doesn't necessarily have a skincare routine or doesn't wear makeup.
You're probably very familiar with the term "inclusivity" by now as it's been a topic of conversation for the past few years. However, we expect that the beauty industry will be a big driver of inclusivity this year by making makeup and skincare more accessible and visible for all.
Sustainability is a buzzword you probably hear in every aspect of life simply because we are in dire need of solutions to help the environment. In beauty, sustainability usually refers to the package the product comes in and the process it takes to make the product. In some cases, this could refer to the formulation, but it's often the latter. You're going to see a company's sustainability initiatives on their website when it comes to how they are sourcing or making the product. In terms of finding a brand that uses sustainable packaging, you can usually identify that directly on the package. Look for the recycle icon or verbiage that indicates that the product's packaging is recyclable.
It's a term we have all come to hate over the past two years, but it's here to stay as we continue to mask up in social settings. Maskne refers to breakouts that occur from frequent friction between your mask and your skin.
It's easier to shop beauty and skincare now than it ever has been, thanks to augmented reality and other technologies. Augmented reality allows consumers to try on makeup trends before purchasing, making the shopping experience highly customizable and personal without even having to step into the store. Due to the pandemic, beauty brands need to adapt to be able to allow consumers to shop online, and many turned to and still use augmented reality for this purpose.
How many of these terms have you already heard of? As we mentioned, we are extremely excited to see what the future has in store for skincare and beauty, and these terms are just a few examples of the innovations we can expect to see.