Every country has different beauty standards and trends. For example, the Koreans seek dewy glass skin, the Filipinos seek pale skin, the Americans are famous for contouring aka Instagram makeup, and for the Japanese, it's the Mochi Skin.
What is Mochi Skin?
"Mochi Hada" as they call it which means "rice cake skin" a reference to the ultra-soft and plump Japanese rice cake dessert. While Korean beauty focuses on glowy and dewy skin, the Japanese seek skin that boasts bounciness and softness. And this concept of softness is a reoccurring theme in Japanese skincare. You will find it in many Japanese beauty products ads.
How to Achieve Mochi Skin?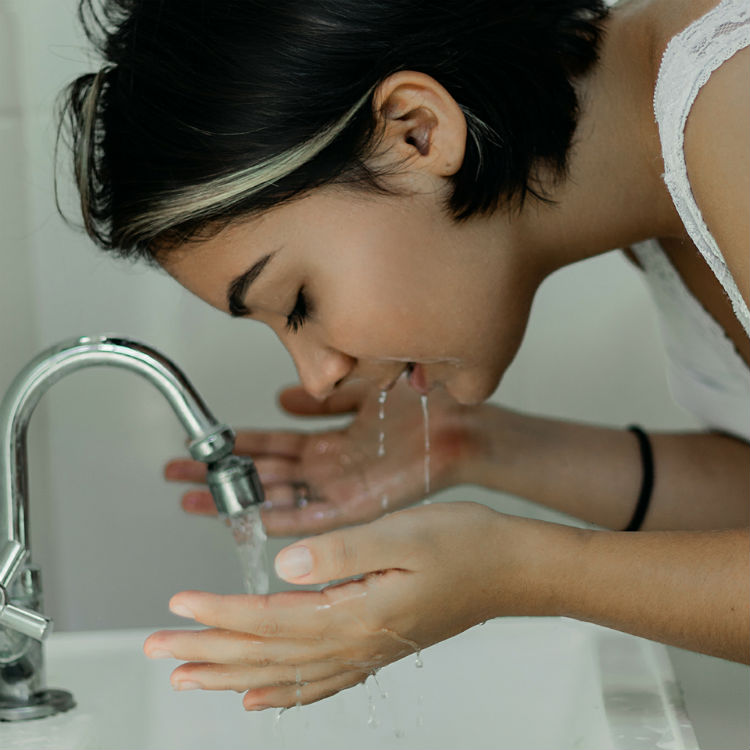 1. DOUBLE CLEANSE
These days, people thought double cleansing was introduced by the Koreans but Japanese women have been doing it for decades. It was even mentioned in the book "The Japanese Skincare Revolution: How to Have the Most Beautiful Skin of Your Life –At Any Age" by Chizu Saeki and the geishas swear by this step in order to thoroughly cleanse their face of thick makeup. Personally, I find it the most effective way to completely rid your face of all impurities.
To those who aren't familiar with yet, double cleansing doesn't necessarily mean that you use your cleansing foam to wash your face twice in a row, though you can do that and it is still considered as an effective double cleansing, but this is about Japanese skincare so you do it their way. What you do is use a cleansing oil like the Hada Labo Gokujyun Oil Cleansing or balm first, and then follow it up with a gentle foaming cleanser like the Hada Labo Face Wash which has three variants: Hydra & Whitening, Deep Clean & Pore Refining, and my favorite the Hydrating Face Wash. They cost Php295 each.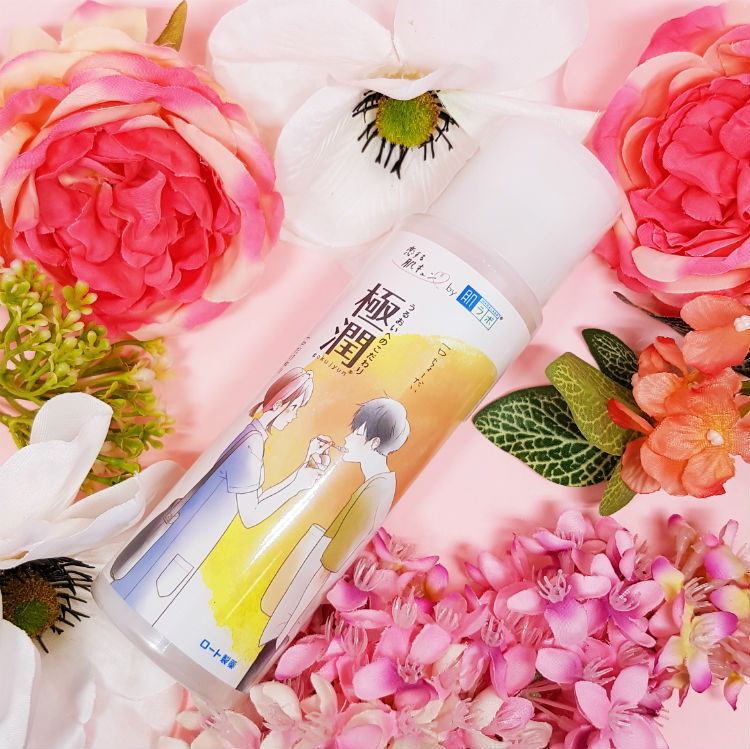 2. CONDITION YOUR SKIN WITH FACIAL LOTION
Japanese women swear by 'kesho-sui' (化粧水) or Japanese facial lotions to achieve the elusive mochi skin. The most famous (even in Reddit) and has a cult-following is the Hada Labo Goku Jyun (read my full review here). It cost Php685 for the 170ml bottle, and Php195 for 30ml if you want to try it first but don't want to spend too much.
Don't be intimidated by the word "lotion" it is not like those we apply to our body which is thick. The Japanese facial lotion is packed with Hyaluronic Acid and it's usually just like water and takes the place of toner in a Western skincare routine. Instead of using facial cotton, you can directly apply Japanese facial lotion with your hands, and you are supposed to gently pat it onto your skin until it's fully absorbed. It doesn't sting nor dries out the skin in order.
The facial lotions specifically the Hada Labo Goku Jyun lock in moisture to enhance the hydration effects of the moisturizer you apply afterward. All that hydration you get from just two simple steps, in turn, creates smooth and supple skin!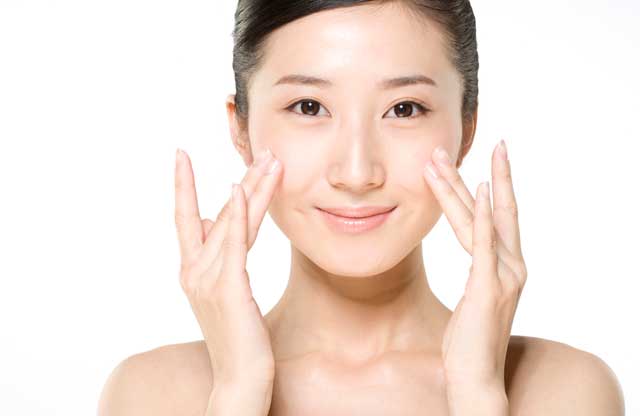 3. EXFOLIATE LESS
The Japanese believe there is no need for exfoliation if you are already doing your cleansing properly. Skin is actually not even, with certain areas having more or less dead skin than others. So when you exfoliate, you are removing layers off your skin without really being sure whether those are dead skin, and in turn possibly damaging your healthy skin. The Japanese believe that exfoliation can thin out your skin barrier. Which is true.
Personally, I don't exfoliate weekly anymore. Only once or twice a month when necessary like I haven't done it for over a month.
BONUS
If you have dry or dehydrated skin, it's good to use a Hydrating Moisturizer like the Hada Labo Hydrating Light Cream. But if you have oily skin but dehydrated, the Hada Labo Water Gel will be good for you to lock in those moisture and hydrate the skin.
If you're wondering, "Why can't I just drink water to hydrate my skin?" Well, according to Lab Muffin Science, the water you drink will go to many processes in your body so it will not entirely or 100% help your skin. So it's good to use hydrating creams to help your skin.
WHERE TO BUY?
This is not sponsored. I just genuinely love the Hada Labo brand. They officially launched this August 2019 in the Philippines and they're available in Watson's and in Lazada.
If you want to try Hada Labo, you can buy their Trial Set for Php465 which contains all those products I mentioned above in smaller sizes. They are available in Watson's and their official Lazada page.