I don't really purchase products created or endorsed by famous people for my own use. Usually, it's for my blog review. But it's different when it comes to Liah Yoo's Krave Beauty because she's a skincare influencer who often talks about acne, gives really good advice and product recommendations. So it's not a surprise her company's products are created based on what our skin really needs. But before it was launch, there were people who already have doubts, thinking it was gimmicky. Regardless, I still wanted to try them for myself. Even though it wasn't easy to buy Krave Beauty products if you're not from the US or South Korea, I still managed to find a way. So finally, below is my Krave Beauty Matcha Hemp Hydrating Cleanser review.
WHAT IS IT?
Krave Beauty Matcha Hemp Hydrating Cleanser is an antioxidant cleanser that claims to not mess up your skin barrier, lifting everything your skin doesn't want while leaving what it needs—healthy pH, hydration, antioxidants, and no irritation.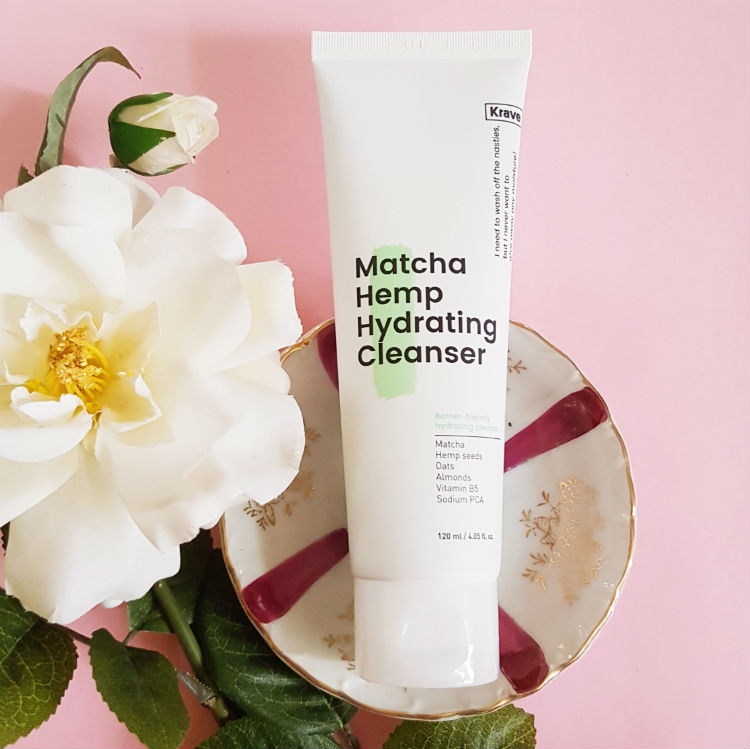 INGREDIENTS
Matcha and hemp seeds in this cleanser claim to boost the skin's intake of antioxidants and essential fatty acids. Many of us are already familiar with the beauty benefits of Matcha aka Green Tea but…
What is a Hemp Seed Oil? Well, Hemp is a variety of the Cannabis sativa plant species that is grown specifically for the industrial uses of its derived products. It has an amazing natural ability to moisturize and antibacterial property that helps to relieve inflamed skin conditions. It is able to do this as it has an EFA (essential fatty acid) profile that resembles our skin's lipids (fats) very closely. Hemp Oil uses this trait to treat dehydrated skin and reverse the effects of oil loss that causes dry skin, mimicking our natural sebum regulation to leave you with balanced, hydrated skin.
For acne-prone skin using topical oils such as hemp can effectively moisturize without clogging pores and without leaving you with a heavy, oily residue.
It is also said that its topical application can also reduce the appearance of fine lines and scars. Hemp oil is ideal for nearly all skin types including dry skin, acne-prone, and mild forms of both eczema and dermatitis.
Anyway, besides Matcha and Hemp Seed Oil, this cleanser also contains Panthenol that promotes wound healing and Citric Acid which has anti-aging benefits. Lastly, it is free of alcohol, silicone, sulfate, and paraben. You can check its ingredient analysis in Skin Carisma.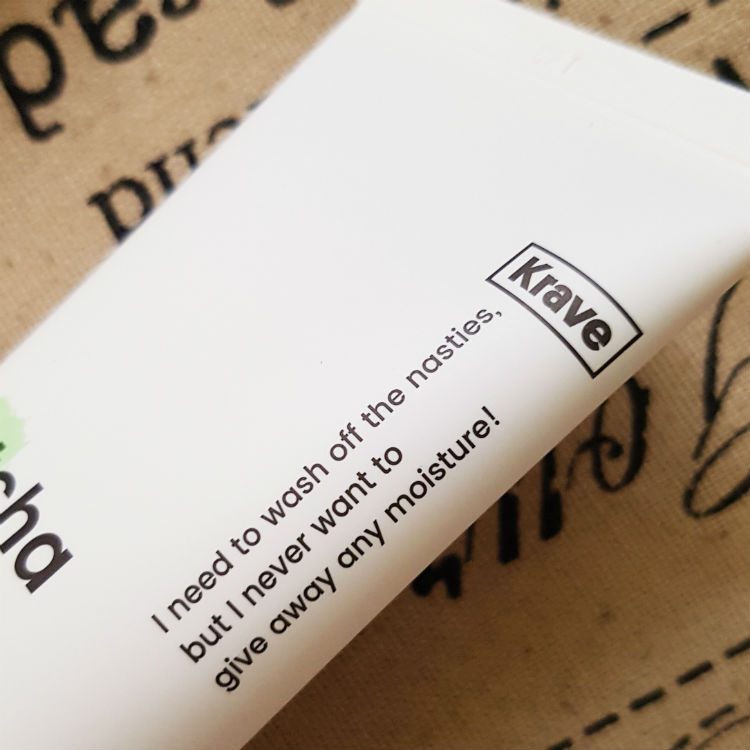 PERFORMANCE
APPLICATION: Morning and night, apply Matcha Hemp Hydrating Cleanser on a wet face and neck, and gently massage into skin. Never be aggressive! Rinse with lukewarm water. Splashing cold or hot water can do more harm than good, so let's not shock our skin. If makeup is present, using a suitable makeup remover before would be a skin-friendlier option.
SCENT: Some people say it smells like herb, personally the smell reminds me of kamote or sweet potato for you non-Filipinos.
PACKAGING: It is packaged in a squeeze tube, and comes with a box which both have minimalist white and mint green packaging. Simple yet it looks chic for a beauty product.
FORMULA: I was expecting the Matcha Hemp Hydrating Cleanser will be a clear gel like the CosRx Low pH Good Morning Gel Cleanser but instead, it has a brown color and the texture feels more like a jiggly jelly. Like what Fiddy said, it honestly feels like I'm massaging a lube on my face but in the nicest way possible. And it will turn white and then foam just a little but upon massaging.
RESULT: Sometimes when you use a product for the first time, you already know you love it. It happened to me before with Purito Centella Green Level Calming Toner and now I'm going to say this already, I love the Krave Beauty Matcha Hemp Hydrating Cleanser after only using it for less than a week!
every after wash my skin feels really smooth and clean in a natural way. There's NO tight/drying feeling that is common with anti-acne cleansers, or even a "film" feeling covering your face to make it feel like it is moisturized or smooth
The cleanser really does balance your skin, you don't need a low pH toner after using it. I'm not so sure about its hydrating claim because there's actual water involved in using this product. But every after wash my skin feels really smooth and clean in a natural way. There's NO tight/drying feeling that is common with anti-acne cleansers, or even a "film" feeling covering your face to make it feel like it is moisturized or smooth which is common in moisturizing cleansers. You know that "film cover" feeling you get after you wash off Cetaphil Daily Skin Cleanser or Glossier Milky Jelly Cleanser. NOTHING in this one. Again, your face just feels naturally smooth and clean.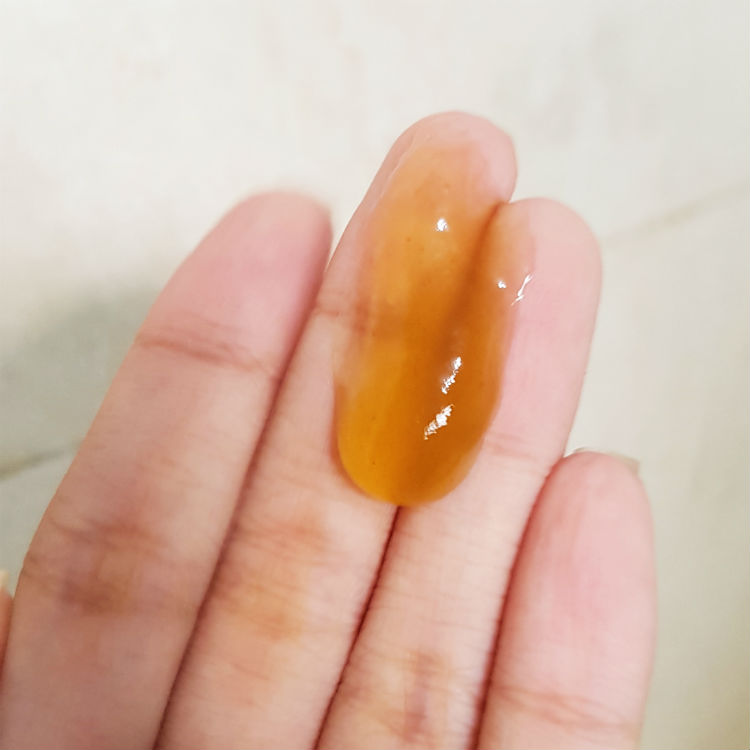 Although, I have to admit its cleansing power is not enough to remove a waterproof sunblock and heavy makeup (because you really need an oil cleanser for that) but it's alright. This one is a great second cleanser after oil cleansing and a lovely morning cleanser to start your routine.
For its anti-aging claim from the Hemp Seed Oil ingredient, I cannot vouch for that just yet.
VERDICT
PROS: A low pH cleanser that truly balances the skin. It cleanses without making it feel tight, dry or even itchy, and it also smoothens without that "film cover" feeling on the skin after a wash. It is easy to massage and easy to wash off as well. It just feels really natural on the skin. I know it's kinda hard to elaborate what "natural" feels like but you'll know when you use this.
CONS: It has a mid-price range but only available online in the US and South Korea. (But I have other ways to buy it if you're not from those countries.)
NOTE: I mentioned in a post before that fatty acids can cause fungal acne, and this product has it. So I will update this post in 2 weeks if this cleanser does cause it or not.
WHERE TO BUY?
STORE
PRICE
DETAILS
Krave Beauty Website
$16
Ships only to the US, South Korea & Singapore
Go Bloom & Glow
Php1250
Use MARIM60 to get ₱100 OFF
on your entire order (minimum of
₱1000, single-use only).
The Globetrotters PH
**Upon Request
They're the only Instagram reseller I trust.
Their products are from South Korea.
Lazada
Php1180
What do you think of the Krave Beauty Matcha Hemp Hydrating Cleanser review? Have you tried skincare products with Hemp Seed Oil before? Share it below!