Be bold and experiment with the glamorous bob haircuts for women with thick hair. Beautiful bob cuts for thick hair can be an excellent inspiration for your next look. Women with thick hair are considered blessed because the hair itself is stunning to look at. It seems fuller and healthy naturally. Besides the appearance, thick hair rocks almost all types of haircuts. That is why we decided to collect these fabulous ideas of styling bob haircuts for ladies with thick hair. Whether it is your first time you are styling a bob haircut or simply you need to upgrade your haircut, we assure you, you will get one or more styles to suit you.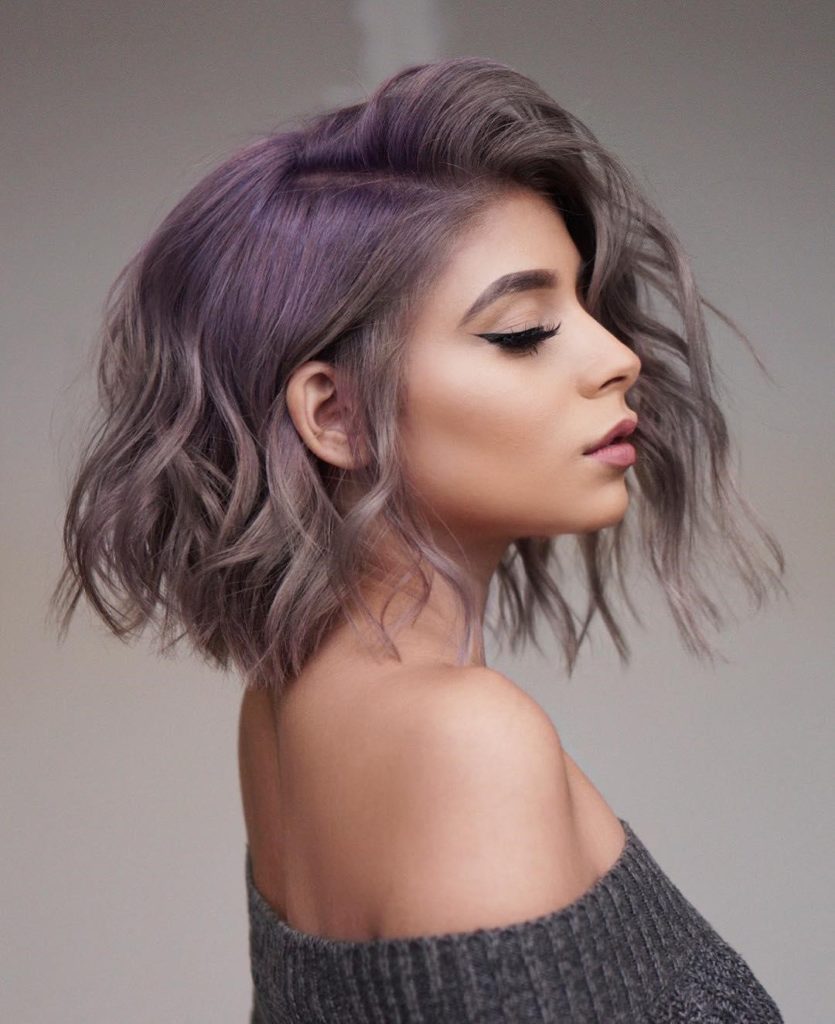 Brunette Choppy Bob with A Beautiful Side Part.
If you are a fashionista, probably you have heard about choppy bob haircuts. But if you are yet to hear about it or seen it, this is a regular choppy bob haircut. Choppy haircuts are so crucial in this style since there is no need to rely a lot on heating tools when styling your hair.
Choppy Graduated Bob for Women with Thick Hair.
This bob is composed of layered layers and some vibrant blonde hints. When you look at it, you may think the locks have the same length, but by closer look, you will see a kind of "slope." It is different from an A-line bob, but the minute differences make it asymmetrical which is an excellent feature if you want to style a choppy updo.
A-Line Bob with Three Shades.
Styling side-swept bangs are one of the best ways to make your look sexy and romantic. Side swept bangs are also an excellent complement to an A-line bob haircut. The three colours which include platinum, dark brown and light brown blend with each other so perfect. This is among the bob haircuts that give you an instant impression.
Deep Red Angle Bob Hairstyle.
This bob haircut is cute. Adding long layers to your thick manes gives you instant fullness and movement. However, when you add a vibrant colour like red to the mix, the results are desirable. The style now not only appears fuller but also eye-appealing to turn heads.
Ombre Lob.
Have you ever considered styling an ombre? Hopefully, this haircut will inspire your next styling and choose an ombre lob. Ombre is undoubtedly one of the most popular hair shades which have been used by ladies for a long time. But if you think it is bolder for you, you can opt for a mix of different colours that will feel soft for you.
Asymmetrical Bob and Blonde Shade.
This has remained among the best bob haircuts for African-American with thick hair. It is a haircut that will leave everyone looking at you in admiration. It is an epitome of envy. It is liked due to its artistic styled-half bob and half lob in the front and the caramel and blonde hue. It is thick, yet classy.
Blonde and Platinum Curly Bob Haircut.
Well, though this bob haircut is suitable for women with curly hair, there is absolutely nothing to worry about if you don't have curls. Using a curling iron, you can quickly achieve this look. Wrap some tresses on the barrel and then gently pull them downwards. Blonde alone may not fascinate you, but when used alongside platinum, the results are impressive.
Beautiful Bob with Highlights.
This could be what you need if you have thick hair, but you don't want short hair. The key is selecting a killer colour, and everything becomes beautiful. Platinum hues are some of the best shades you can choose. We cannot get enough of this beautiful haircut.
Bold Violet and Long Layers.
Violet is one colour that has won the hearts of many women, primarily when used on bob haircuts. However, it is not the colour for the faint-hearted; you need the courage to rock this vibrant and striking colour. It is one decision you have to make since the colour entirely transforms your looks. However, you will never regret choosing this colour.