Before I started my obsession with Asian beauty products, I only remove my makeup thru washing my face twice or thrice using the same facial wash and then use an astringent-type toner (which stinks of alcohol) to completely remove it. You must be thinking, I destroyed my moisture barrier. Yes, I did! Because I thought it was a right way washing my face until it felt dry and tight. Of course, I've learned my lesson now and do double cleansing without stripping off moisture in my skin and with a lower pH cleanser. My first cleansing balm wasn't impressive as I expected, but that didn't discourage me from trying another one because they are more convenient to bring when traveling, unlike oil cleansers. Since so many people are raving about this one product, I decided to try it myself. But did it live up to my expectations? Keep reading my Heimish All Clean Balm review to know more.
WHAT IS IT?
Heimish All Clean Balm is a natural, gentle cleanser and makeup remover that won't irritate delicate skin. It is a solid balm that transforms into a silky cleansing oil on the skin. It is soft and lightweight oil-based texture that effortlessly removes makeup, residue, and impurities without stripping off your natural oils. It naturally brightens and nourishes with the help of citrus herb oils.
INGREDIENTS
The All Clean Balm is paraben-free and hypoallergenic. It also contains Citric Acid and Tocopheryl Acetate (Vitamin E) which has anti-aging properties. And it also has Melaleuca Alternifolia (Tea Tree) Leaf Oil which is a known acne-fighting ingredient. For the complete list of its ingredients and analysis, check Skin Carisma.
PERFORMANCE
APPLICATION: Scoop a small amount with a spatula and spread balm over dry skin. And then massage balm in circular motions to cleanse and emulsify, making sure to remove stubborn makeup. Rinse well with lukewarm water then pat dry.
SCENT: It smells like a mix of citrus and flowers.
PACKAGING: It is packaged in a box with a really beautiful tropical-like pastel design which resembles the top of the jar. I like that the jar has a container on top to place the spatula so you won't misplace it.
TEXTURE: It has a really smooth solid balm, yet it softens, turns into an oil and emulsifies, meaning it turns into a milk-like texture when you damped it with water and message on the skin.
RESULT: When the reviews I've read said this is the best cleansing balm, I was skeptical. I've already tried many products that most reviews said was the best but ended up either mediocre or not good at all. But when it comes to Heimish All Clean Balm, the claims were true! The balm really emulsifies and removes all the makeup as you massage it on your face. No need to use a wet towel or a sponge just put water on it and it will turn into a milk-like color and texture. It'll just wash off, makeup will be gone without leaving an oily residue. The best part, it's moisturizing, leaves your face clean and soft. You can just use it on its own, but of course, I want to be thorough so I still follow it with Hada Labo Gokujyun Super Hyaluronic Acid Foaming Wash.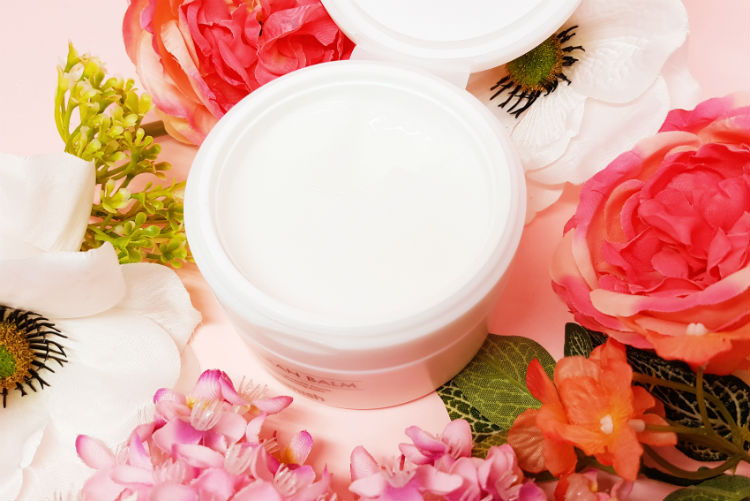 VERDICT
PROS: It removes makeup, not just on your cheeks and forehead, but also on your eyes and lips. It cleanses really well without stripping off moisture, it emulsifies, turns into a milk-like texture and easy to wash off with just water. It doesn't leave an oily or balmy residue.
CONS: Personally, I don't really see any cons. But there are people who claimed that this product broke them out. If you're unsure if this will suit your skin, check its CosDNA Analysis.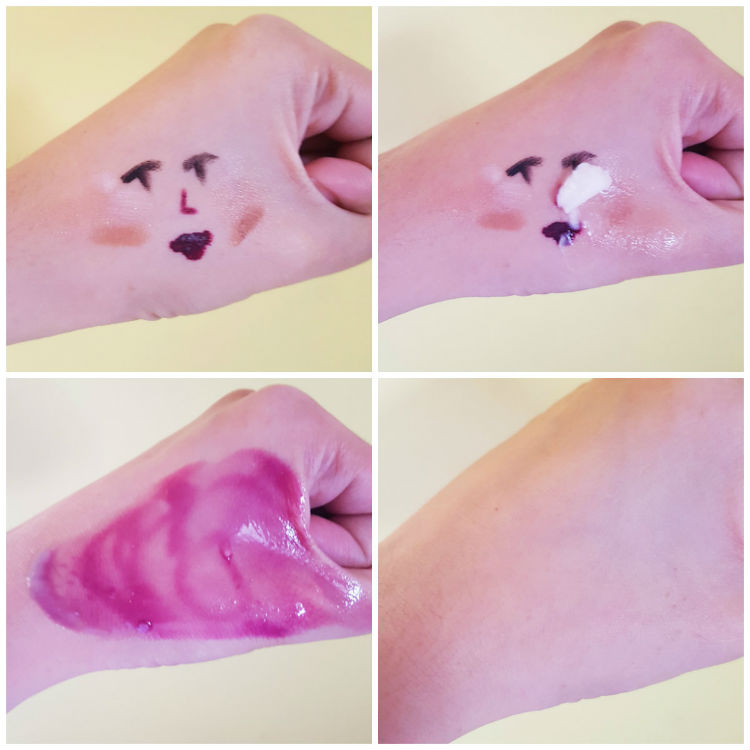 WHERE TO BUY?
You can purchase the Heimish All Clean Balm for $18.50 in StyleKorean. They offer free shipping worldwide and includes freebies in every order.
You can also purchase this in Althea Korea for Php830. They ship to the Philippines, Singapore, Malaysia, Indonesia, Vietnam, and Thailand.
If you live in the Philippines and wants faster shipping, this All Clean Balm is also available in KBeauty Cafe and BeautyMNL for the same price of Php975.
What do you think of the Heimish All Clean Balm? Have you tried using cleansing balms or oil cleansers before? Share it below!