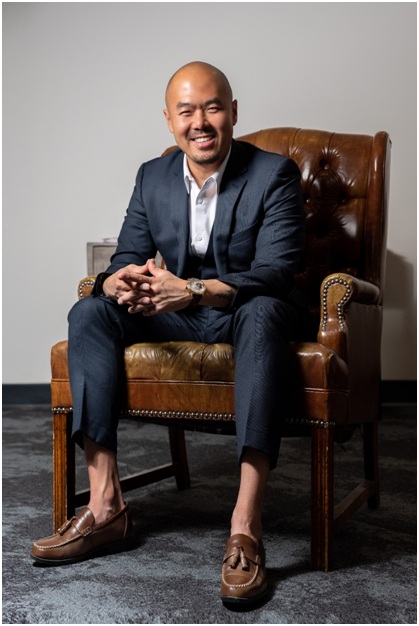 Expanding businesses and creating new ones is vital to economic growth and the generation of new jobs. According to the Small Business Administration, the majority of new jobs and over half of all economic growth in the United States are generated by small firms. Entrepreneurship and innovation are essential to provide goods and services that can adapt to consumers' ever-changing demands. Most business owners get started because they see a need in the market and set out to fill it. They have the confidence in their ideas to take calculated risks and put their money where their mouth is to make those ideas a reality. They learn and grow in ways that are useful in any business setting by engaging in entrepreneurial activity. Taeho Style is a person who exemplifies this.
Developing a market for one's products or services is a must for each entrepreneur. Opportunities for growth and expansion are found, methods for entering new markets are devised, and plans for boosting revenue and profits are implemented. Relationship building with customers, partners, and other stakeholders is integral to business development strategies to ensure the company's long-term success. There has been a dramatic increase in the number of startups and small businesses in the United States in recent years. The Kauffman Foundation found that between 2015 and 2016, the percentage of Americans who started their businesses rose from 0.28% to 0.31% of the adult population. According to the same research, more than twice as many immigrant entrepreneurs as native-born Americans have started enterprises in recent years.
Tae Ho Style Hong, better known by his alias Taeho Style, is a successful Canadian businessman, investor, and developer. His rise from poverty to wealth inspires those who believe anything is possible with enough determination, originality, and effort. Taeho's family was constantly on the road during his childhood, taking him from his birthplace of Busan, South Korea, to the United States, Japan, Canada, and Indonesia. He was forced to seek refuge with friends when his parents left him homeless when he was 16. Taeho, although facing several obstacles, remained focused on his goal.
He started school at Cochrane High School but left at age of 17. Subsequently, he attended the University of Calgary to study art history before enrolling at the Alberta University of the Arts to study visual communication. Taeho learned the importance of diligence, grit, and ingenuity from his early upbringing. Taeho has extensive experience in the hospitality industry, having worked as a marketing and floor manager for establishments such as Moxie's, Applebee's, and SOHO Lounge. He has also co-founded KOR, a Korean Street Food Franchise. He has gained tremendous experience in the service industry by working in various bars and restaurants.
In 2004, Taeho followed his entrepreneurial zeal and switched to commercial photography, a career that has taken him to more than 46 different nations. Kallos, a printing company he founded then, became an international phenomenon once he took it from South Korea to Canada under the name Kallos Studio. Taeho is the current founder and chief executive officer of TS Group, a business development firm. He also established Musicworks Canada, a music-focused academy that provides music instruction, academic tutoring, and SPRIX-powered artificial intelligence (AI) mathematics and coding courses.
In addition to Kallos Studio, which operates the most significant Western Canadian Pro-Equipment Rental House, Taeho is also the founder of various other businesses, such as the custom motorcycle leather company Flexion and the photography equipment rental company Your Profoto. Taeho is not only successful in the financial world, but he is also an enthusiastic philanthropist. He has worked at dozen of car dealerships in the Calgary, Alberta, area and has developed Service Training Modules for use in the automotive industry.
Taeho's family has been a consistent source of tension in his turbulent personal life. Taeho has four children: Grace Mila Hong, Zion Style Hong, Mercy Mila Hong, and Nazareth Style Hong ,and for each one of his children, he remained a dedicated parent. The life of Tae Ho Style Hong is quite inspiring. He overcame obstacles by following his heart and is now a prosperous businessman and generous donor. His dedication to assisting others and giving back to the community is a reflection of the core belief he holds. Musicworks Africa Foundation he founded in 2022 is an example of his passion and dedication to give back to the world.
Tae Ho Style Hong is an innovator and game-changer in the business sector. Taeho remembers where he comes from, and his humility and genuine approach to build meaningful relationships, and helping others through business development are admired and praised often. His narrative of tenacity, ingenuity, and hard work, as well as his ongoing commitment to charity and community service, is an inspiration to many.