Are you ready to have glass skin? Glass skin is a new trending phrase that the entire beauty community including TikTokers Amelia Singsong Kemp, Savannah Rae Collins and YouTubers such as Alicia Tan, IAMKARENO, CurlieCrys and more are using to identify extremely smooth, even toned, acne-free skin. With a quick 3-5 minute skincare routine, you can completely change the texture of your skin, even its tone and ultimately make it as flawless as possible. Everyone's skin is different but a few things work for all skin types and that secret lies within using natural products to hydrate, soothe and revive your skin. Today we are diving deep into how to not only get glass skin but how to keep it.
You Must Have A Skincare Routine
You have to have a proper skincare routine set in place to get glass skin. It is more than simply using water and soap on your skin, its about truly caring for your specific skin type. The more you show your skin attention the better it will be. To have a proper skincare routine, the first thing you need to do is to thoroughly clean and exfoliate the skin. We recommend doing this at least 3-5 times a week. Most people use a rag to cleanse their bodies but a true exfoliation requires a bit more than that. To exfoliate properly you will need an exfoliation scrub and an electronic exfoliating facial brush. Exfoliation scrubs help to unclog pores, prevent acne and even skin tone. Using it alongside an electronic exfoliating facial brush will help to boost blood circulation, soothe the skin and boost lymphatic drainage. An electronic facial brush like Soothe Society's Ultrasonic Facial Cleansing Brush can cleanse deeper and more thoroughly than a rag or a hand wash.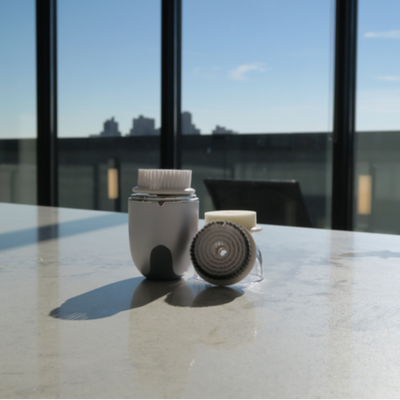 Soothe Society is a leading wellness platform offering a variety of self-care beauty tools, techniques and tips and tricks to help you enhance your daily skincare, bodycare and wellness routine.
Moisturize The Skin
Moisturizing the skin is more than just covering it with lotion. It is the idea of massaging the skin gently with a natural body oil that will help to bring the skin back to life, alleviate any burns and decrease the appearance of scars. You can use your hands to oil your skin or you can add a new technique such as ice rolling with Soothe Society's Icer for Cold Muscle Therapy into your routine.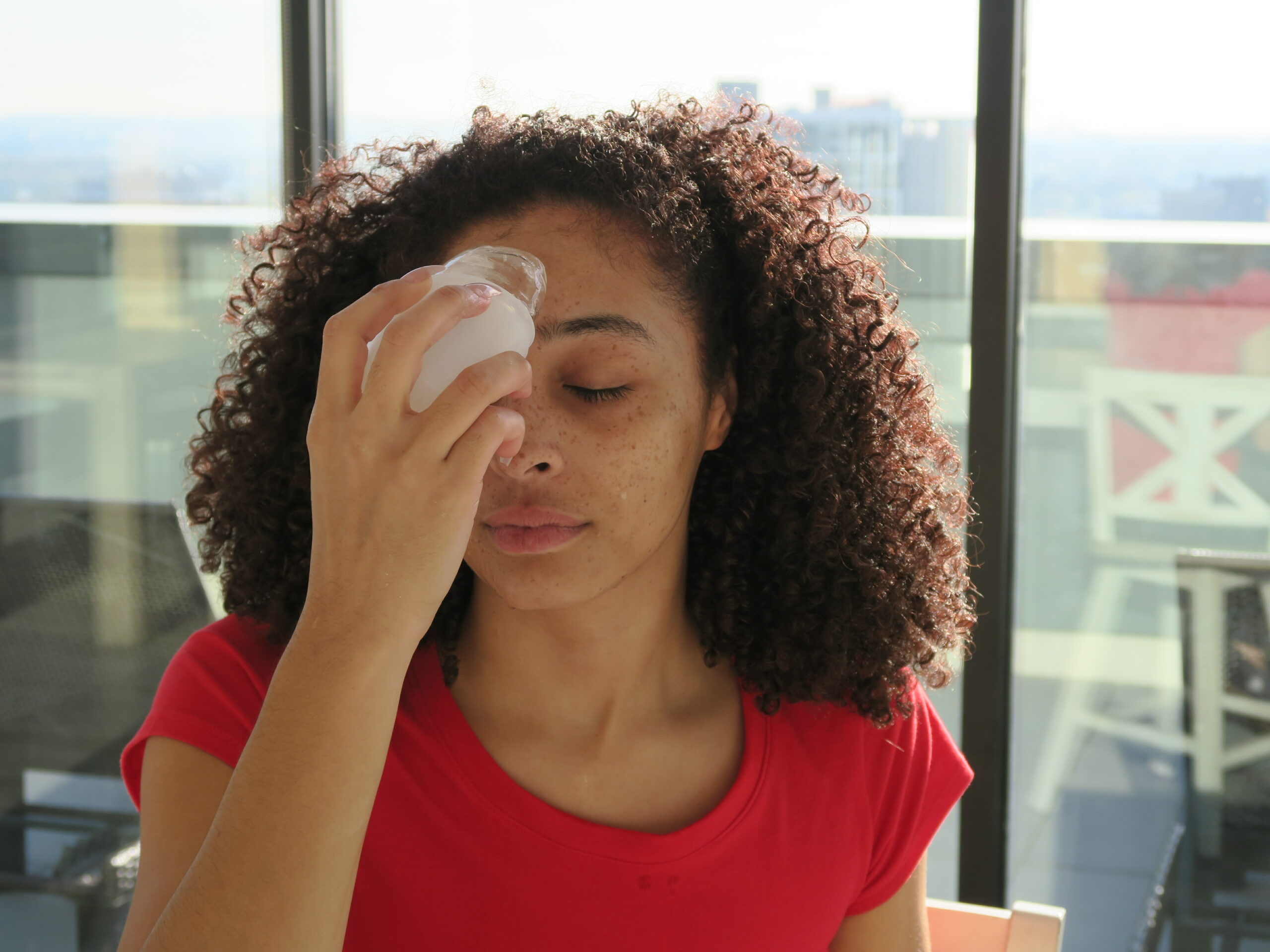 Ice Rolling reduces swelling, redness, puffiness and inflammation in a natural and safe way. It also helps to tighten the skin and increase blood circulation thus creating a more youthful appearance. Ice rolling can be done throughout the entire body not just the face. Also be sure to wet the area you are thinking of rolling before placing any ice rolling device on it. You can better soothe the skin when the area is wet and not dry. You can use a light natural oil or water. Please check out a few DIY natural and healthy recipes for ice rolling below for your new 2023 skincare routine.
Strawberry blast
Ingredients: Fresh organic strawberries + water
Benefits of strawberries: Reduces and fades away hyperpigmentation and dark spots and serves as a great natural exfoliator.
Cucumber away
Ingredients: Fresh cucumbers + water
Benefits of cucumbers: Promotes hydration, aides acne-prone skin, combats premature aging etc.
Daily tea
Ingredients: Organic tea tree oil + water
Benefits of tea tree oil: treats and disinfects minor cuts and abrasions, reduced inflammation and promotes wound healing and fights acnes etc.
Ice Rolling Replenishes Your Skin
Instructions for ice rolling are as follows:
Thoroughly clean the ice roller with water and antibacterial soap prior to using.
Once clean, fill the ice roller with your secret ingredient mixed in with water first at the bottom of the container then proceed to close the container with the lid and use the top entry section to completely fill the ice roller with water. This process should only take 3-5 minutes to complete. Freeze ice roller for a minimum of 3+ hours, remove from the freezer once frozen, oil or wet the skin and begin rolling!
Clearing Your Skin
Having clear skin is a matter is keeping up with your skincare routine. You can use natural ailments or consult with a dermatologist. Either way creating a skincare routine is key yo having clear even toned glass skin. Once products have been carefully selected for your skin type it is imperative that you are consistent with applying those products on to skin on a consistent basis. Natural ailments can be used daily while other over the counter products may have specific regulations for when and how often they can be used. Please be sure to consult with your dermatologist to identify your skin type and to create a proper daily routine.
Christmas Sales for New Beauty and Self-care Products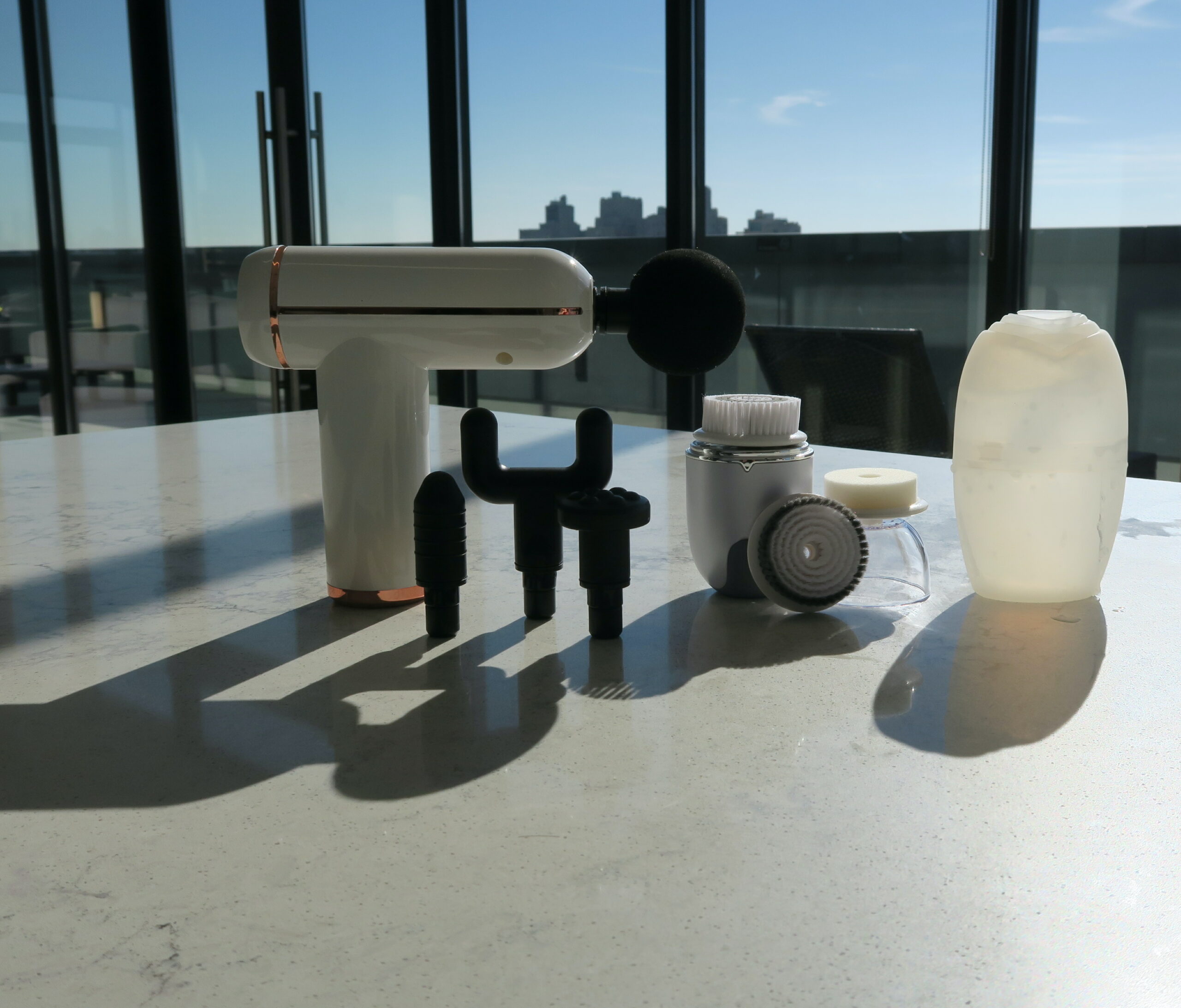 Beginning December 18th 2022, Soothe Society is kicking off its online Christmas celebration by offering 40 days of 40% off all products. Sale ends January 27th, 2023. Use code "Christmas"
at checkout.
Happy holidays!