Building an Instagram community helps you gain visibility for your brand as well as grow your reach on the platform. A sense of belongingness that your audience gets is something they really appreciate.
However, building a strong community on Instagram does not only means that you gain a lot of followers and likes but it means that you make a family on the platform.
This can only happen if you focus on every small aspect rather than just using Instagram for the purpose of posting and uploading your pictures and videos.
Addressing your audience as a part of your community rather than just followers would help you gain a dedicated following who would be part of your community and support as well as admire you.
Go through the post to know how you can build a strong community on Instagram and achieve greater success in a short period of time.
See What Your Audience Wants
This is one thing you must definitely do. If you wish your followers to remain devoted solely, you must listen to them. Ask them what they want to see. Interact with them through life and reply to their messages and comments.
There are a lot of features like polls that give you a chance to keep your audience engaged as well as know what they want from you. Use Stories to update your audience about frequent incidents about your life.
If you are comfortable and open, you can also share instances from your personal life. This gives your audience a sense of togetherness and this way you can make them feel important by sharing important parts of your life.
You can also use the live feature of Instagram to know about your followers, talk to them, know about what they want, and even answer anything they want to ask you.
Be Real Always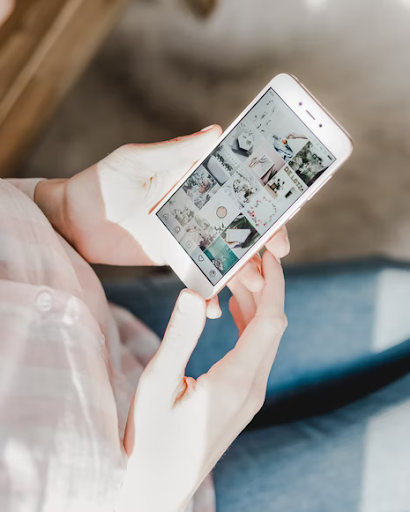 Always be clear with your brand values and beliefs and portray them as it is in front of the audience. Be genuine and authentic always. Do not fake anything on social media, the more real you would be, the more loyal fanbase you will make.
Your audience would always like you being real. Be as transparent as you can with your audience. Give them a reason to adore you in any case.
Having a clear mindset from the start will help other users know your personality and hence like-minded people would definitely click the follow button.
Make sure, whatever you post or do on social media, put in all your efforts but at the same time do not overdo anything that makes it look unauthentic. Always make your audience feel together so that they always have a sense of belongingness.
Don't Make Your Audience Wait
Make a routine of which day and what time you would be posting on Instagram. Users who like watching your content waiting for you to post anything new. Do not make them wait.
Let them know when anything would come up, and hints about what would be coming up next to keep them engaged.
Also, try to not miss out on the days of posting as it may disappoint the people who might have been waiting to see something new you might post. Even if you miss it due to any reason, inform your audience of why this happened.
You can put up a story letting them know that you won't be able to post, why you are not posting and when you would be posting next. You can also buy Instagram followers on MegaFamous to grow on the platform more quickly.
Thank Your Followers Time to Time
You must always remember the fact that your growth on Instagram is only because of your followers. If people don't value and admire the content you are posting there is no point in putting up any amount of effort.
You must always be grateful to your supporters and even thank them regularly for what they have done to make you reach that point.
Social media is all about connections, if you do not have connections that admire and support you, there is nothing you can do to increase your chances of becoming a top influencer or get your brand at the top.
Put up stories saying how grateful you are for the people who admire you and how significantly they have helped you build up such a strong community on Instagram.
You can also show how grateful you are to them by gifting them little things like planning a giveaway. You can also give extra discounts if you run a small business or have a big brand.
Don't Be Afraid of Building Connection With Fellow Creators
A strong community is where fellow creators support each other rather than looking at each other as a competition. So talk to more people and don't hesitate to initiate a conversation yourself.
Check out those who create similar content on the platform trying to build a community, Follow them, try to initiate a conversation. Once a strong connection is built you can also collaborate with them so that both of you can increase your reach.
Collaboration is one of the best strategies of marketing, as it does not dig a hole in your pocket while at the same time giving you exposure to a lot of potential followers.
Try getting in contact with as many growing influencers as you can so that you also grow your network as well become an asset for each other.
Conclusion
These were a few things that you can get into practice to build a strong community on Instagram. It gives an idea to create a strong connection with all your online networks.
Moreover, the experience you yourself would gain from using social media for the purpose of business or for establishing a brand, you would eventually learn new ideas and methods to grow.
Try connecting with more and more people, make new plans and strategies, and keep growing on the platform step by step.