Do you wonder what perfumes does Jungkook wears? If he is your bias in BTS then I guess the answer is YES. Luckily for you, I did some research and learned you can buy them in the LOOK beauty store here in the Philippines!
But first, what is LOOK?
LOOK is
a multi-concept premier beauty destination that carries your favorite skincare, makeup, and personal care brands and products under one roof.
More than being a beauty destination,
LOOK
offers an immersive retail experience like no other. With safety and health protocols firmly in place,
LOOK
offers a selection of over 150 brands and thousands of products, seamless integration of its e-commerce platform to the brick-and-mortar store, and areas where beauty experts can hold tutorials and demonstrations. Shoppers also get to enjoy free Nespresso coffee during their visit to SM Aura.
The product selection at LOOK includes hot picks and hard-to-find products from over 150 brands like The Ordinary, Cerave, ColourPop, Glossier, Charlotte Tilbury, Botanist, and many others. LOOK has shop-and-shop brands like Shiseido, NARS, Laura Mercier, L'oreal, Benefit, Laneige, and many others. It also carries hard-to-find luxury labels like YSL, Shu Uemura, Paula's Choice, SKII, and Gucci. If K-beauty is your thing, you can find brands like Jumiso, Klaavu, Son & Park, and many others.
Because LOOK is the prestige brand of Watsons, you're assured that every product in-store is authentic and of high quality.
To enjoy LOOK's one-of-a-kind immersive beauty experience, you can shop in-store or visit LOOK's online store (http://bit.ly/Look-PH) or download the mobile app from the App Store and Google Play (http://bit.ly/LOOK-DownloadApp) to enjoy free shipping and the cash-on-delivery option nationwide, among other perks.
Don't miss out on the latest news and happenings LOOK is located at the UGF SM Aura by following them on Instagram (@lookatme_ph), Facebook (LOOK PH), and soon on TikTok.
What Perfumes Does Jungkook Wear?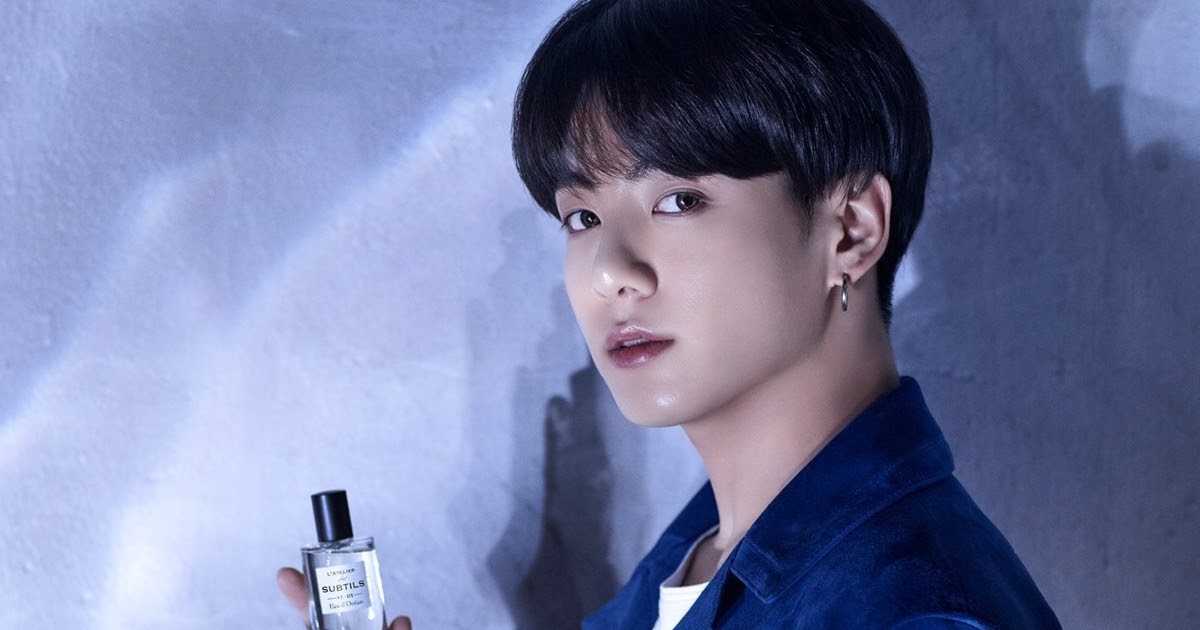 Below are some of the perfumes that have been seen used by Jungkook in their Bangtan Bomb or Bon Voyage, and other footages that are available in Look:
1. Victoria's Secret Noir Tease – Jungkook was seen using this in their 161218 Bangtan Bomb video uploaded on YouTube.
2. Victoria's Secret Pure Seduction – Not sure from which footage it is, but it was seen beside JK's table while he was gaming here.
3. Victoria's Secret Love Spell – Jungkook is not a VS perfume endorser but he sure likes them a lot. There's no footage of him using this one but he once mentioned that he likes its scent in an interview. Can't blame him, it really smells good, plus it's affordable. This is my fave VS body mist and it's actually my "high school scent". I used this a lot during high school and even my guy friends borrow it from me.
4. Bath & Body Works Sweet Pea Shower Gel – Not a perfume but this was seen from JK's stuff in Bon Voyage Season 3, Episode 1.
5. L'Atelier Des Subtils – This is a fragrance line released by VT Cosmetics in collaboration with BTS, and Frédéric Burtin (Institut Très Bien) a chemist-cosmetician that has worked with LVMH. The line has seven different scents that represent each member of the BTS and best niche fragrances for men .
Now you know what Jungkook smells like and you want to purchase one of these, don't forget to be a "LOOK Lister" by signing up for the LOOK List Membership Program for FREE to enjoy exclusive perks and retail rewards such as a welcome voucher of Php300 (with a minimum purchase of Php3,000), birthday treat, free samples, and exclusive offers and invites to events. LOOK Listers who are high spenders can also get a Virtual Personal Shopper and store credit of up to Php2,000! (Terms and Conditions Apply).