Do you want to make your child's summer count this year? Well, a kids camp will keep them engaged as they prepare for the upcoming school calendar. Also, this is an opportunity to interact with others.
If you're looking for an extensive and fun course then you can go with kivity.com and enroll your kids in fun kid's activities, it can be overwhelming to choose one for your kids. But whatever their skills or interests, there's always a camp that suits them best. Here are a few holiday camps you may want to consider.
Science and tech camps
These types of camps help kids improve skills and other areas like computer programming, video game design, and digital art. What's more, kids can engage in 3D puzzles, slime making, quizzes, and bubble challenges.
The 3D designs give kids an opportunity to get up-close with animations. If your children love video games, tech camps will help them explore their creativity. And because they are enriched activities, the little ones will learn without knowing it.
Seasonal camps
Summer camps offer a perfect opportunity for kids to create memories. If you want the kids to have the best experience, you should do some research. You can go for Christmas camps, Easter camps, or New Year camps. Still, you can choose autumn camp. It's a great way to explore exciting games and sports.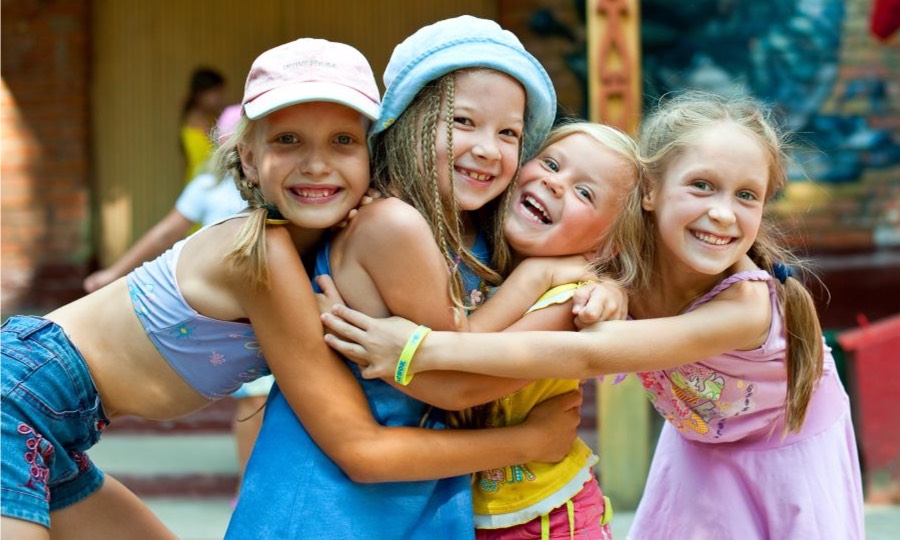 Coding camps
Coding camps teach kids programming through animations and coding games. The year-round programs create a unique environment for kids to work together. This is an opportunity to learn tangible skills and how to make robots work. For each camp, kids can present their creations and discover new things in life.
With the reliance on artificial intelligence, coding camps will equip kids with skills they can use in their adult lives. Some of the fun-loving activities include engineering and programming, robotics, and circuit modeling. The coding camps will help kids harness useful skills like logical thinking, problem-solving skills, and confidence using technology.
Lego and Robotics camps
In a robotic summer camp, kids harness their skills to move and react. With LEGO technology, one can build multiple-themed robots that react with sensors. You should choose programs that offer age-appropriate understanding. At Newtonshow camp, kids are provided with the latest equipment such as Makey Makey, squishy circuit, and 3D pens.
One benefit offered by robotics is creative thinking. Kids can brainstorm ideas and use imagination to see tangible results. Of course, such activities encourage kids to voice their opinions and utilize their strengths.
Lego camps allow kids to apply their scientific ideas in real life. Besides, kids can connect with science to build a positive experience.
With learning and curiosity at its core, parents should consider whether the Lego camp is age-appropriate. For example, kids that are younger than four years may not be mature for a full-day camp. But again, you can consider half-day sessions.
To find the right LEGO camp, there are a few questions to keep in mind. Are the campers grouped by age? Are there additional activities offered? Is this camp different from the other camps? Do they have safety precautions in place?
Sports camps
Sports camps offer fun and skill-building experiences for kids. At Newtonshow camp, the team provides attention to every camper. Your kids can explore the ropes challenge courses, pottery, horseback riding, and other outdoor adventure programs.
If your child has lots of energy, he can participate in more demanding activities like taekwondo, netball, athletics, swimming, dodge ball, and rugby. But if the kid is unsure of the sport to take part in, he can try different activities.
Newtonshow camp is a leader in providing a skill-based sports experience for kids aged 4-14 months.
Cooking camps
These camps offer an opportunity for kids to show their love for food preparation. When the kids attend the summer break, you can help them improve their culinary skills. Besides the different aspects of cooking, they can learn how to work with others and maintaining safety in the kitchen. You'll always find holiday camps that offer a broader curriculum for cooking activities.
Under the guidance of a chef, children can prepare sweet-savory dishes like local specialties, cupcakes, pizza, and vegetables.
Language camps
Language camps offer the perfect way for kids to spend their holidays. They learn how to develop confidence and communication skills. Learning a new language will always open a new opportunity for kids. It's a way of understanding the simple concept of culture and creating curiosity for travel. The kids can try languages like English, French, Spanish, Korean, German, Mandarin, and more.
After completing the summer program, children can interact with other students and practice sports. Generally, the classes are grouped according to skill level. With a unique approach to conversation, the kids can remain actively engaged and build social skills.
The best language camp will emphasize authentic pronunciation and verbal interaction. In addition to that, the teacher will ensure the kids speak in the target language. The instructors should develop age-appropriate lesson plans to ensure the students maximize on learning potential.
When kids expand their world to new ideas, they become better global citizens.
Math camps
Do you have a gifted child who loves science and technology? Well, there're lots of great summer camps to consider. Mathematics is a subject that encourages logical reasoning, problem-solving, and critical analysis. For the little ones, you can help them focus on skills like multiplication, subtraction, addition, fractions, and more.
Math camps help create a vibrant community where kids can show their passion for mathematics. It's a way of helping kids deepen their understanding of concepts that help them appreciate math. For kids aged 14-18 years, such camps can help them prepare for colleges and universities.
Art camps
Is your child interested in music, film, theatre, dance, or design? Art camps offer young people an opportunity to develop skills and discover their artistic passions. The kids can spend the weekend working in a studio, making new friends, or exploring the galleries. Even better, the children will have fun combing art and music to create instruments.
The idea is to empower kids and make their imaginations soar.
Final thoughts
If you want to enhance the summer experience for your kids, you should look for a program that brings value. After all, holiday camps are meant to help kids learn without even realizing it. The above activities will allow the kids to expand the educational concepts they learn at school.