A quick stroll around town and you will notice that salons and barbershops are a dime a dozen. On top of that, there is the university of Youtube turning everyone into their own personal hair-dresser. Competition is stiff and it seems only the best of stylists will survive.
Becoming the most sought-after hairdresser is dependent on skill but also requires you to set yourself apart. What is it about your services that is so unique that a client would drive across town to your chair? In addition, do you offer value for money?
Are you worried about your clients getting wooed away by the competition? Here are a few ways you can up your game.
Client Relationships and Care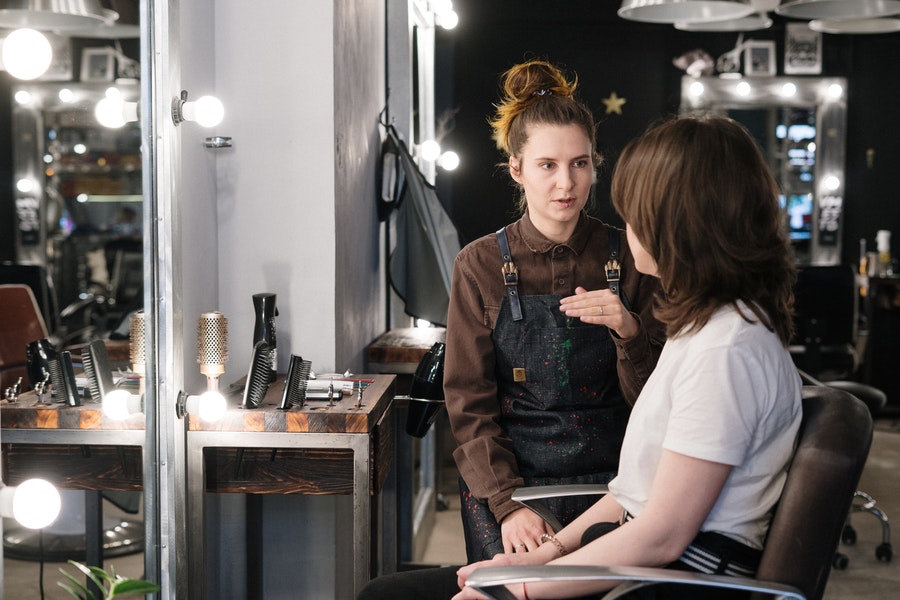 If you are new to the business, here is the headline, you will have all types of characters on your client list. Some will be kind while others will be unpleasant and make you feel like you never do anything right. There is also always that one client who turns you into their personal therapist.
The key to great client relationships is keeping them professional and friendly. It is a fragile balance but a rule of thumb is to stay away from getting too personal. Pay attention to your client too and make them feel heard. Consider loyalty programs for long-standing clients, they make clients feel appreciated.
On client care, not every client will fit your skillset. Have preliminary consults where you assess their hair and needs. Discuss what options you could explore and what their preferences are. For services that are outside your expertise, it is prudent to refer clients to colleagues in the business.
Appointments
When your services are popular, your client list can grow exponentially. However, one sure way to lose clients is to keep them waiting for hours on end. Therein lies the importance of the appointment system.
For your own sanity and to maintain good customer care, insist that clients book appointments. Explain to them that it is also for their own convenience. Be thorough in the details of the bookings so that you know how to space them out. You will also need a clear cancellation and rescheduling policy in place.
On busy days, it is easy to forget to care for yourself. You may notice that the results of your work begin to suffer if you schedule clients back to back. Consider having breaks in between of about 30 minutes. Take 15 to rest or hydrate and the rest to set up your station for the next client.
Product Variety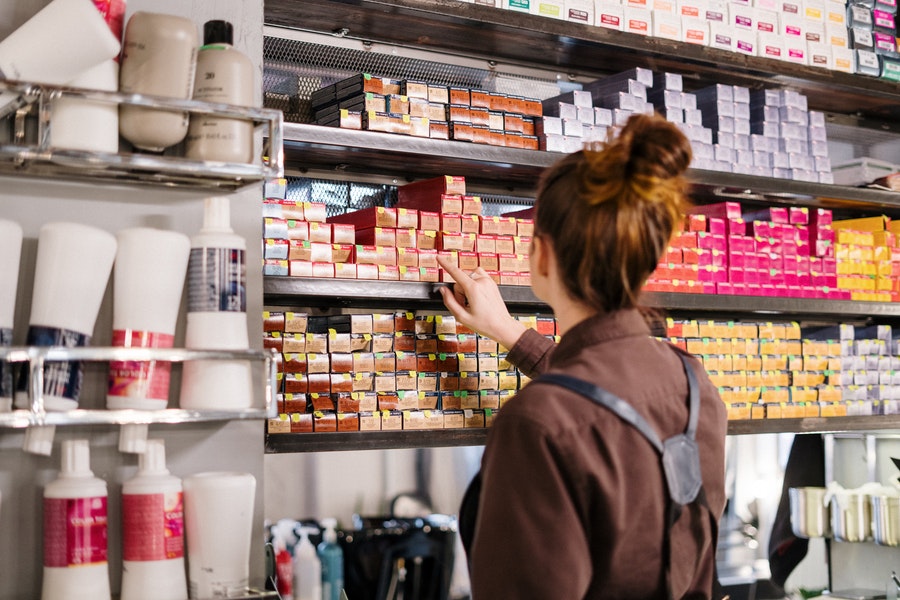 Let's be honest, it would be impractical to expect one hairstylist to carry all brands that each client prefers. It makes no business sense. To save yourself from this, evaluate a few top-quality brands that you have worked with and stock them.
You may also notice that certain products in the market are less safe or give poor results. Be sure to disclose such concerns to clients and present them with alternatives. For clients that insist on using niche brands, you can have them bring their products along during appointments.
Further, clients' needs differ with regard to their hair care regimen. Natural hair care, for instance, is quite popular lately. One way to provide variety and save costs would be to find a supplier of wholesale natural hair products. Bulk orders are cheaper and will give you sufficient product supply. You can equally replicate the same buying concept for other regimens clients may prefer.
Tools of Trade
Being a stylist is akin to be being a doctor. If your client gets burned or injured by your equipment when it is not up to par, you are liable. The law aside, the right equipment is a joy to work with and gives you amazing results. Japanese hairdressing scissors for example are usually very high quality and great for cutting anyone's hair.
Styling tools are important assets for a hairdresser. Curl irons, hairdryers, and straighteners are some of the most commonly used. Due to the effects of heat on hair, endeavor to invest in high-quality options. Quality tools also prevent client discomfort such as too much heat during styling.
Comfortable sinks, chairs, and absorbent towels are equally an essential part of the services you offer. When a client has to go into their next appointment with a stained shirt, they will likely hold a grudge. Such details may not be related to your skill and final results but they make a great difference.
Research and Skill Improvement
Every other day, there are new tricks to the trade. Products change, hair extensions have new installation methods and equipment upgrades come on the market. Your clients might be the most loyal ones but if they can get an improved service elsewhere, they will move.
Magazines, manufacturers' websites and other online platforms are a great way to stay in the know. Moreover, research gives you a chance to read up on products and advise your clients from an informed position. Consider participating in professional forums as well, interacting with other professionals in the business can be a great learning experience.
Hygiene
One shudders at the thought of how much cross-contamination can happen in a salon. Both in ordinary circumstances and more so now in these times of Coronavirus.
Your clients are entrusting you with their health and safety. Be diligent about all-round sanitation. Tools and surfaces that are shared among clients should be wiped down between appointments. Towels and other linens should also be keenly washed and disinfected.
Conclusion
Any service that touches on the appearance of an individual is quite sensitive. No pressure, but your clients have to live with the way you make them look. They may seem overly fussy but asking for a trim and getting a mohawk, is not a pleasant encounter.
It is a beautiful gift to be able to attend to people and make them look and feel better. Plus, you get paid to do it. Invest in your craft and give the best you can, soon enough clients will be beating down your door. If, on the other hand, you are reading this and need a hairstylist, now you know what to look for.