Having a great morning routine can make all the difference in your productivity, achieving goals, and boosting your confidence. But contrary to popular belief, a morning routine is not focused on what you can accomplish the most or checking off a lot in your to-do list, it is about creating a habit that will help begin your day with confidence and a positive attitude. Starting that way will help you effectively complete your tasks and face things that will come your way. Below I will be sharing my own routine featuring products I got from iHerb -which carries over 30,000 natural products- while giving you tips on how to create a morning routine for yourself.
Move Your Body!
Many of us are guilty of either hitting the snooze button and go back to sleep or using our phones the moment we wake up to check our emails or scroll through Instagram. This is not really good because you'll end up laying in bed much longer so getting up will feel like a drag. You need to actually move your body the moment you open your eyes to wake up your muscles and mind. Some people do stretching, or walk around. But what I do is stretching my arms and getting a warm shower with citrus-scented products. The citrus is known to help energize the body.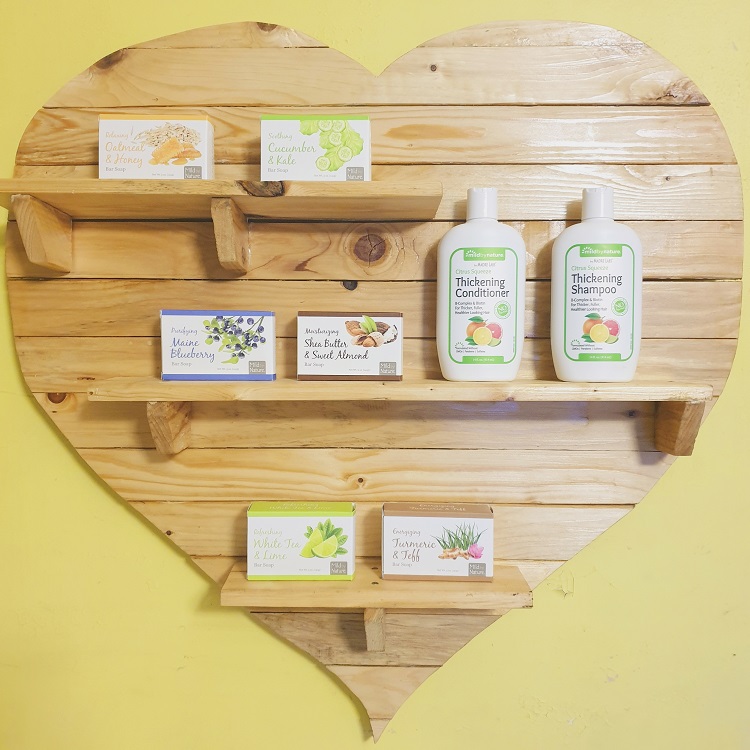 Mild By Nature Thickening Shampoo and Conditioner both comes in citrus scents. They also contain B-Complex and Biotin which is known to help the hair grow healthier. I have an oily scalp so the shampoo doesn't bubble that much on my hair. Regardless, it still made my hair feels so clean and soft especially with the help of the conditioner. While the Mild By Nature Body Cleansing Soap Variety Pack feels really moisturizing on the skin without the greasy feeling. It comes in 6 lovely scents that give different "vibes" from relaxing, purifying and more, but the Tumeric scent is the energizing one. All of these products are perfect for a refreshing wake-me-up routine to start my day.
Build Up Your Confidence
Building up confidence is not just looking at yourself in the mirror shouting, "You can do it!" like Shia LaBeouf. It can come from other things, like routines and habits. Some swear by the power of makeup, while some even go to the gym before starting their days. Personally, I like doing my skincare and I don't have too many steps for mornings.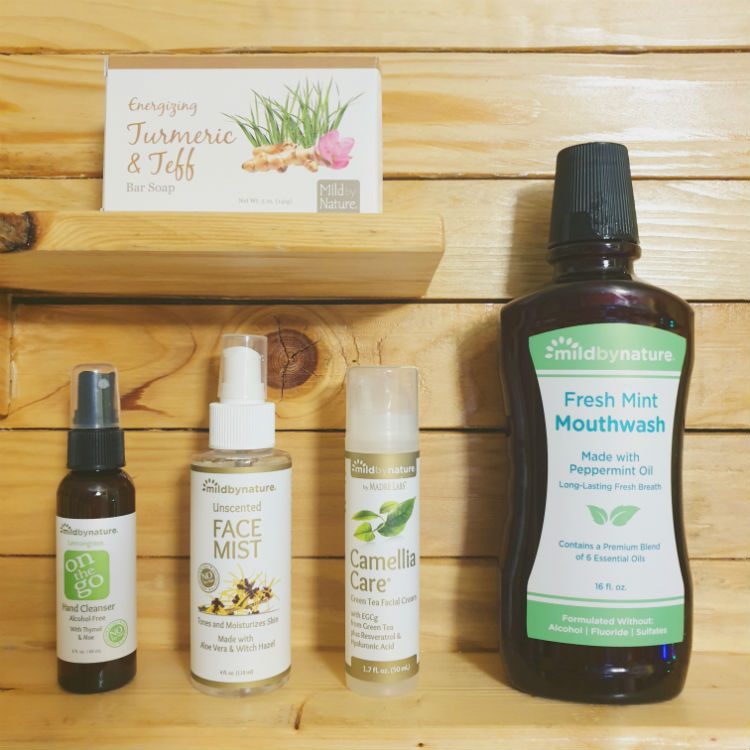 Recently, I have been using Mild By Nature Witch Hazel Unscented Face Mist after cleansing my face. I prefer using an alcohol-free mist that is hydrating because it's much faster and refreshing to use. And then I follow it with Mild By Nature Camellia Care EGCG Green Tea Skin Cream to lock in the moisture. Plus, green tea helps with preventing my acne. Lastly, I gargle some Mild By Nature, Mouthwash Made with Peppermint Oil after I brush my teeth so I'll be confident with fresh breath and also to wake me up further with that blast of mint.
Fuel Your Body
It's important to start your day with breakfast. It helps not only your physical health but also your mental attitude throughout the day. If you fuel your bodies with too little or no nutritional value, your energy will be crashing by mid-day. That is why it is best to pair your breakfast with supplements that your body actually needs. Vitamin C is not really necessary unless you have Vitamin C deficiency. It's best to consult your doctor before purchasing so you'll not end up with an expensive pee.
I am anemic since forever. It does not only affect my energy but also my physical appearance. If I skip my medicine and supplements, my dark undereyes and dull grey-tint skin returns. So besides the prescribe Iron medicine, I also take a lot of supplements. First, are the delicious gummies:
Gummiology Adult B Complex Gummies which help the body produce healthy new skin cells and improve hair growth. It also helps increase your body's energy level, healthy brain function, proper nerve function, amongst other things.
Gummiology, Adult Vitamin D3 Gummies which also contributes to skin cell growth, repair, and improve metabolism to give body resistance against certain diseases. It optimizes the skin's immune system and helps destroy free radicals that can cause premature aging.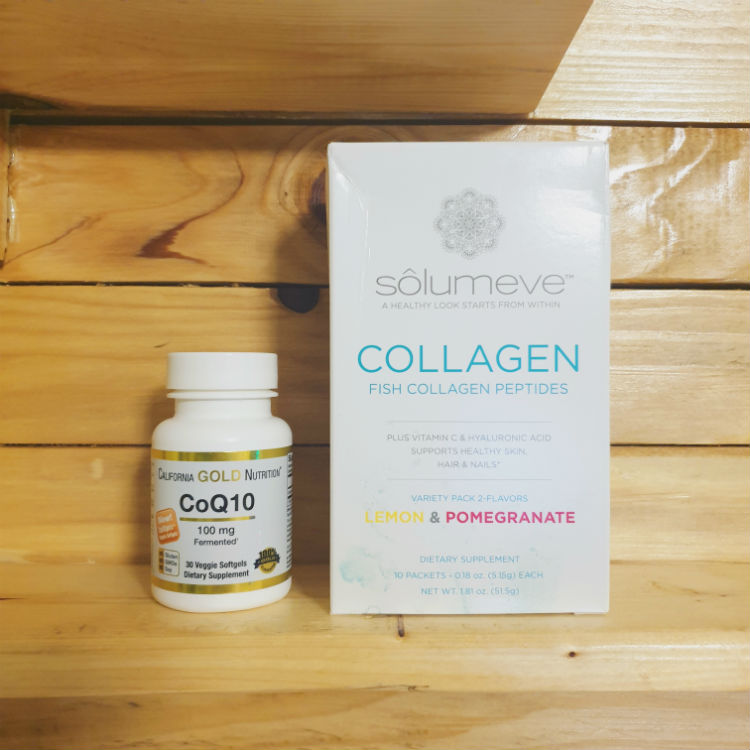 I also started taking California Gold Nutrition CoQ10 recently. It helps your body produce collagen and elastin, which can reduce the appearance of fine lines. If CoQ10 sounds familiar because it's often present in many facial serums. Then I push down all these supplements and my breakfast with Solumeve Collagen Peptides Plus Vitamin C & Hyaluronic Acid. Unlike most collagen powders, this one doesn't need to be mix with juice or coffee, it already has lemon and pomegranate flavors.
SUMMARY
You don't need to exactly copy my morning routine. Just remember to make these your habit: move your body, build your confidence, and fuel your body.
With that guide, you'll surely find products that will suit your own routine in iHerb. They carry over 30,000 natural products and ships to over 150 countries. Best of all, they offer the lowest possible shipping fee! For more details, you can check https://www.iherb.com/shipping and they also have customer service for 24 hours a day / 7 days a week in 10 different languages so you can contact them for more questions.
Take note, New Customers will get a 10% discount off their first iHerb order with no minimum purchase by clicking here.