Another Sunnies Face drop shortly after their Air Blush. Of course, just like all my posts, I will brutally and honestly review this product as well. But I will say this now. If you didn't like their Fluffmattes, there's a high chance you'll like this one. Learn more about it in my Sunnies Face Lip Dip review below.
MY THOUGHTS
Sunnies Face Lip Dip is like a hybrid of lip balm and liquid lipstick. It is definitely one of the most comfortable lippies I've tried but it's not moisturizing enough if you have chapped or dry lips.
PROS
Lightweight
Comfortable on the lips
Pigmented
CONS
Doesn't last long.
Not that moisturizing for dry lips.
WHAT IS IT?
Sunnies Face Lip Dip is a creamy, whipped formula that melts onto lips with a soft-matte finish. Gives your lips a soft, blurred look with every dip. It claims to have a pigmented formula that glides on like a cushiony mousse. It finishes like a weightless moisturizing balm. Lastly, it's cruelty-free and paraben-free.
PERFORMANCE
APPLICATION: Apply Lip Dip straight to your lips with our applicator for a soft-blurred look. Apply once for a sheer blurred look, double-dip for full-coverage color.
SCENT: It smells sweet like fruit candy which reminds me of Fruitella candies I used to secretly chew during boring classes in school.
PACKAGING: The packaging of the Lip Dip kinda reminds me of the OG packaging of their Fluffmattes: minimalist, and matte. But this time it has the same color as the shade of the lipstick so it will be not messy-looking when you use it this time. Though the boxes are their signature pale peach color.
TEXTURE & FORMULA: If you've tried creamy or moisturizing lip tints from any K-beauty brand, then you'll find the Sunnies Face Lip Dip's formula VERY FAMILIAR. This product It's creamy like butter but feels like it melts on your skin to give it color.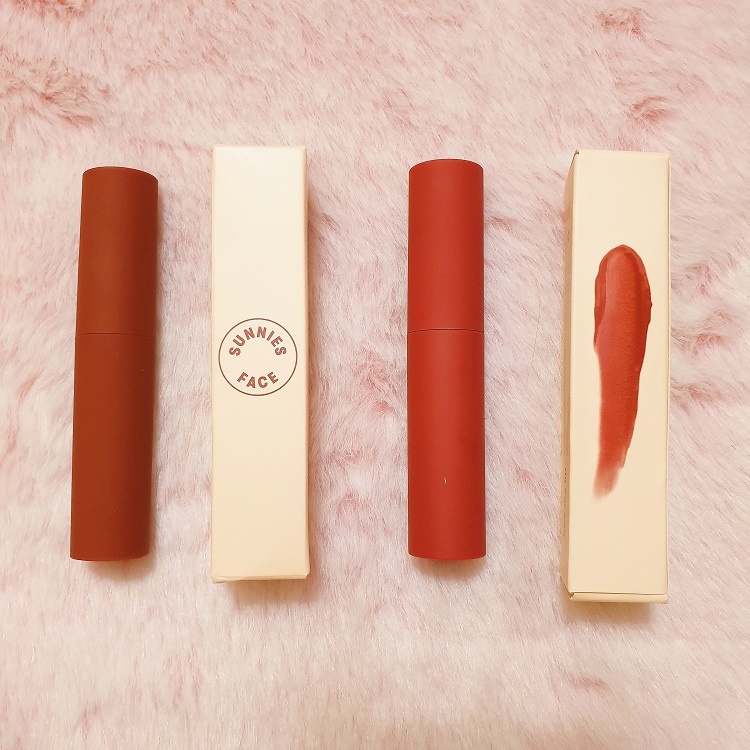 MY EXPERIENCE
Sunnies Face Lip Dip claimes to be like a hybrid of lip balm and liquid lipstick which I kinda agree. It is definitely one of the most lightweight lippies I've tried but it's not moisturizing enough for chapped or dry lips. And if you have dark lips, applying just two coats is not enough for that highly-pigmented look you see from the ad campaigns. But then, if you applied more than 3 layers, it becomes too buttery on the lips. So I highly suggest using a lip liner first.
It's not also transfer-proof and not that long-lasting, and they never claimed they are anyway. After I got my Lip Dip, I tried it on and took a nap for 5 hours, then it was completely gone when I woke up. But there was a tiny hue left on my lips.
Also, this time, I find all 9 shades truly universally flattering. And I like that they use a Filipina face this time on their campaign. You can also use this in your cheeks, and I find it more pigmented and long-lasting than their Air Blush.
Overall, since I'm a fan of velvet tints for their pigmented color and comfiness, I do really like this latest Sunnies Face product. I'm not even surprised they have the same formula with K-beauty brands, it's because they announced on their Instagram that these Lip Dips are made in South Korea.
If you like a pigmented lip tint that is affordable and comfortable, then you should try the Sunnies Face Lip Dip. I finally found something I like from this brand. But if you're wondering if I'm going to repurchase this, I don't think I will. I prefer Colourette ColorTint.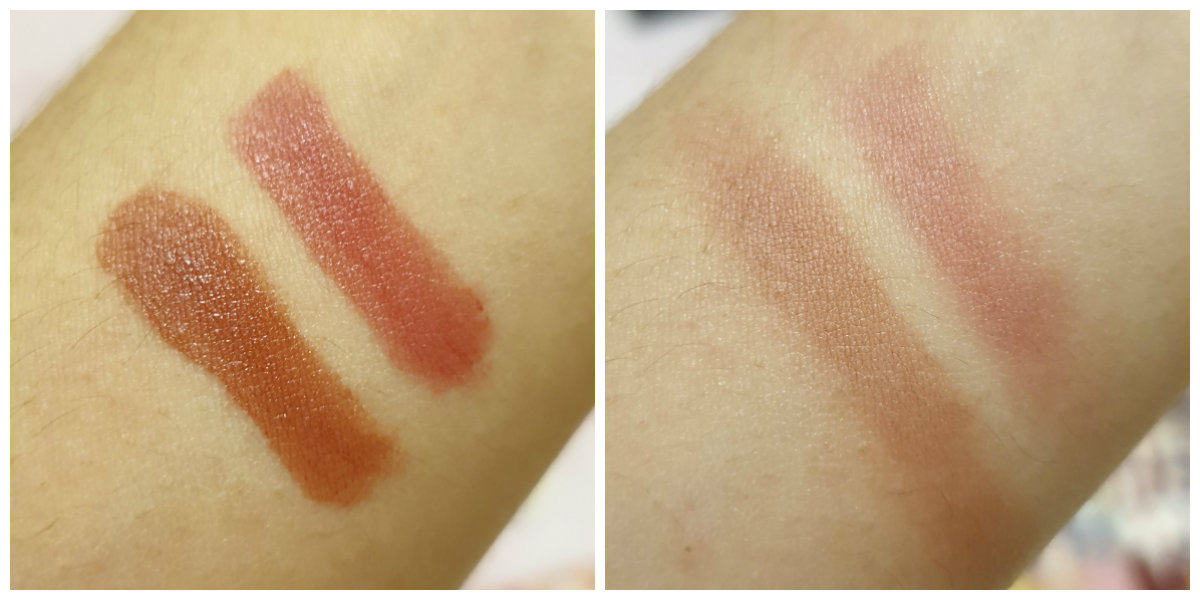 WHERE TO BUY?
ALTERNATIVE TO SUNNIES FACE LIP DIP
Since the product was manufactured in Seoul, South Korea, the formula is very similar to so many K-beauty brand lipsticks. So if you like the Sunnies Face formula, but doesn't want to buy them for ethical or political reasons, here are some great alternatives to Sunnies Face Lip Dip:
What do you think of this Sunnies Face Lip Dip review? Do you like velvet tints? Share your thoughts below!