Every woman loves lipstick. The perfect shade can make a person glow with beauty.
The skin looks brighter, the teeth look whiter, and the mood gets lighter. Let's be real though, no one enjoys checking and reapplying lipstick throughout the day. It's so inconvenient and borderline frustrating. For this reason, a long-lasting lipstick sounds very appealing.
Having a comfortable, water resistant, and long lasting lipstick will definitely make a woman very happy, so we went out of our way to research some of the best brands in the market.
Most of them have so much more to offer than a long-lasting effect because they are vibrant, bold, soft, comfortable, and some even smudge and transfer proof.
These are the features women look for in the perfect lipstick and the 7 options below will be great choices.
1. Bobby Brown Luxe Lip Color
You can't go wrong with Bobby Brown's sumptuous lipstick. This is hands down one of the most long-lasting lipsticks out there and with the bold, vibrant colors to choose from, it's always a joy to wear it. This brand has a luxurious feel to it that not only boosts moisture but rejuvenates lips throughout the day.
This is especially incredible for people with dry lips because it nourishes and conditions them. With a wide array of 39 shades, you can choose the colors you love most.
2. Smashbox Be Legendary Matte Lipstick
This is one of those lipstick brands makeup artists swear by. Smashbox comes with a pigmented formula designed to glide on lips smoothly and make you feel lush all day or all night long. The line has a whopping array of 120 beautiful shades to choose from that go from reds, violets, corals, and nudes. It's actually easy to pull off any lipstick color so you can get any one of them.
The brands are well crafted to feel silky smooth and the formula is vitamin forfeited, which means you'll never have dry lips. Some of the things that make this lipstick a good choice, apart from being long lasting, is that it's easy to use, lightweight and has rich vibrant colors.
3. MAC Pro Longwear Lipcreme
If you enjoy wearing lip creme formulas, this is the one you are looking for. The thing about MAC is that it comes with a lightweight texture, creamy finish, and long-wearing comfort. It has a classic finish that applies effortlessly and it can last as long as 12 hours without needing to reapply. How's that for a long-lasting lipstick?
If your lips need some extra hydration and you love rich colors because they bring the beauty out of you, this MAC an unquestionable winner. It's not only long-lasting, but it's also non-drying, true to its color, and features a pleasant scent. It's one of the best lipsticks out there.
4. Huda Beauty Liquid Matte Lipstick
These are oh-so-popular right now and for some very good reasons. If you love matte lipstick, then you will love this one because you not only get to wear it for hours on end, you also get to stay very comfortable throughout the entire time. It is actually extremely matte with deep intense colors and transfer proof.
The brand also infused antioxidants and hydrants into the lipstick to ensure that your lips are well taken care of and that your pout stays on point at all times. It comes in a wide range of colors, it's non-drying, easy to wear, and highly pigmented.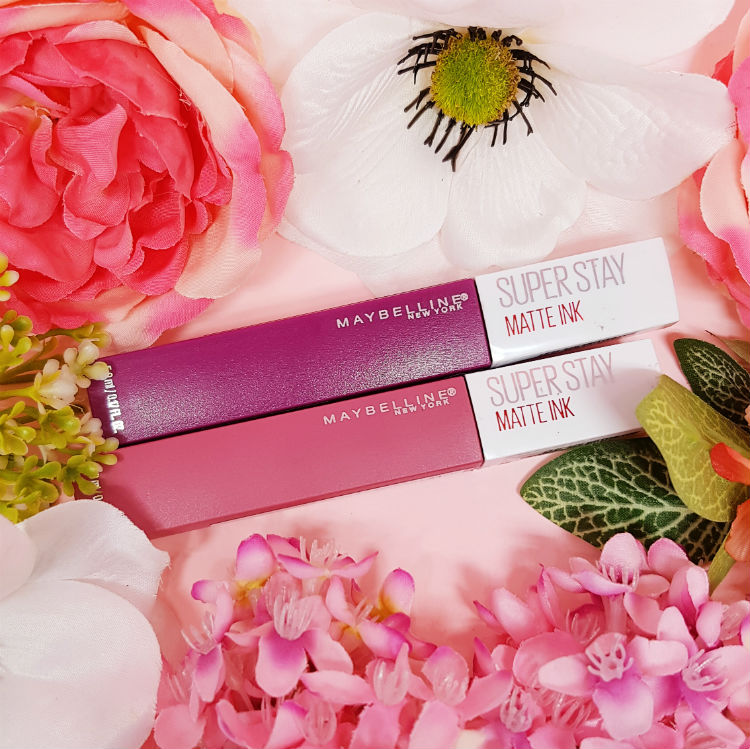 5. Maybelline New York Super Stay Matte Ink
If you are looking for an affordable lipstick that not only long wearing but perfect, look no further. The pigmentation of this Maybelline "Super Stay Matte lipstick" is on an insane level that's gorgeous. The best part is that it dries pretty fast and doesn't budge, even after eating or drinking.
With close to 18 different shades, you are bound to find something you love. Maybelline is one of those popular brands that do well to deliver what the people need and this lipstick is designed for people who need long-lasting effects. If you have no idea where's the best place to get such a lipstick, check out this site.
6. Fenty Beauty Stunna Lip Paint
Fenty is an incredible brand and the lipsticks are as good. The Stunna lip paint is the perfect blend when it comes to high impact color and low maintenance long wear. You'll be glad to know that Rihanna hand-picked each shade of the lipstick line so you can be sure you are getting top-notch quality.
This long-lasting lipstick is created to glide on your lips and look fabulous all day or all night long. Some of the best features are long-wearing, non-drying, bleed resistant, transfer-proof and well pigmented. What more could you want?
7. Revlon ColorStay Suede Lipstick
A semi-matte finish always looks good and Revlon developed a great finish and one of the longest lasting lipsticks. The ColorStay Ultimate Suede Lipstick comes with about 20 different shades that are quite impressive. The thing is, you need well-exfoliated lips to pull nail a great look with this one because flaky lips look uneven.
With well-hydrated lips, you can try this brand and see how long lasting it actually is. The colors are bold and vibrant, the lipstick is easy to use and it offers great value for money too.
Why You Need Long Lasting Lipstick
Lipstick makes a bold statement and the one you wear says a lot about you. Most people are interested and will stare at your smile and guess what they'll see first?
Yes, your lipstick.
This is why you need to have your lips looking great at all times and given how fast some lipsticks wear off, you need a great brand that will stick with you all day.
There are many brands out there willing to offer vibrant colors, incredible shades, comfort, and smooth application, but more than that, what you need is a long lasting lipstick.
The top 7 lipsticks above will meet that criteria, most of them going beyond to nourish lips with their transfer-proof, smudge resistant, non-drying, and non-bleeding qualities. Read more on our blog to find out the top liquid lipstick brands that you need to have.