Calendula is one of my favorite natural ingredients ever since I did a 2-week clear skin challenge where I used Nacific Real Floral Toner Calendula and got amazing results. So I was excited when I heard Kiehl's also have a Calendula line and many people including my friends are raving about it. My chance came when I ran out of my Holy Grail facial wash, the Krave Beauty Match Hemp Hydrating Cleanser. It takes a while for me to get another tube of it because Krave Beauty is not locally available, so I need a temporary replacement while I wait. Despite the pricier tag than my usual cleansers, I jump in to buy this award-winning product and write this Kiehl's Calendula Deep Cleansing Foaming Wash review.
WHAT IS IT?
Kiehl's Calendula Deep Cleansing Foaming Wash claims to gently lift away impurities, dirt, and oil without over-drying skin. It has a creamy gel formula that activates with water to create a rich foam to replenish and leave skin instantly refreshed and revitalized.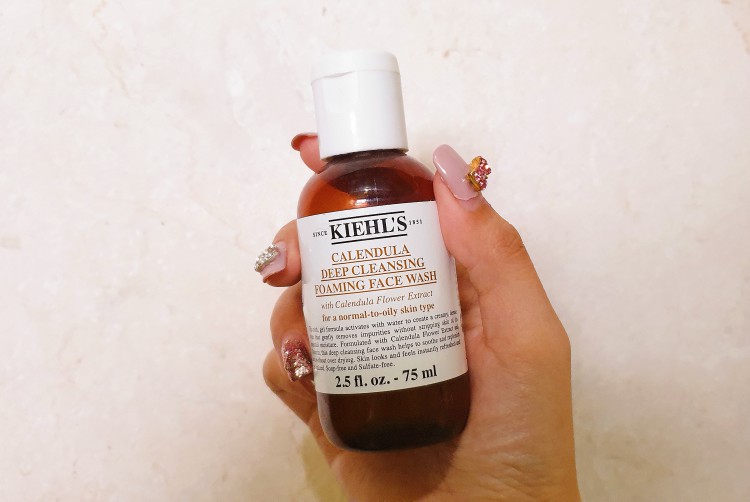 INGREDIENTS
It is enriched with calendula, known for its soothing properties, it helps retain moisture and softens with glycerin, a powerful humectant. It is free of soap and paraben. It also claims that it is safe for sensitive skin, but this Foaming Wash also contains Citric Acid (which has anti-aging benefits) and Lemon Peel Oil that can potentially irritate sensitive skin. Lastly, it has a pH level of 7. You can read more about its full ingredient analysis in Skin Carisma.
PERFORMANCE
APPLICATION: Apply small amount to clean fingertips. Gently massage into damp facial areas in upward, circular motions. Avoid immediate eye area. Rinse thoroughly or remove excess with damp face wash.
SCENT: This is not my first beauty product made with calendula flower, the previous ones don't really have a scent but this Kiehl's Calendula Deep Cleansing Foaming Wash has a strong lemon scent.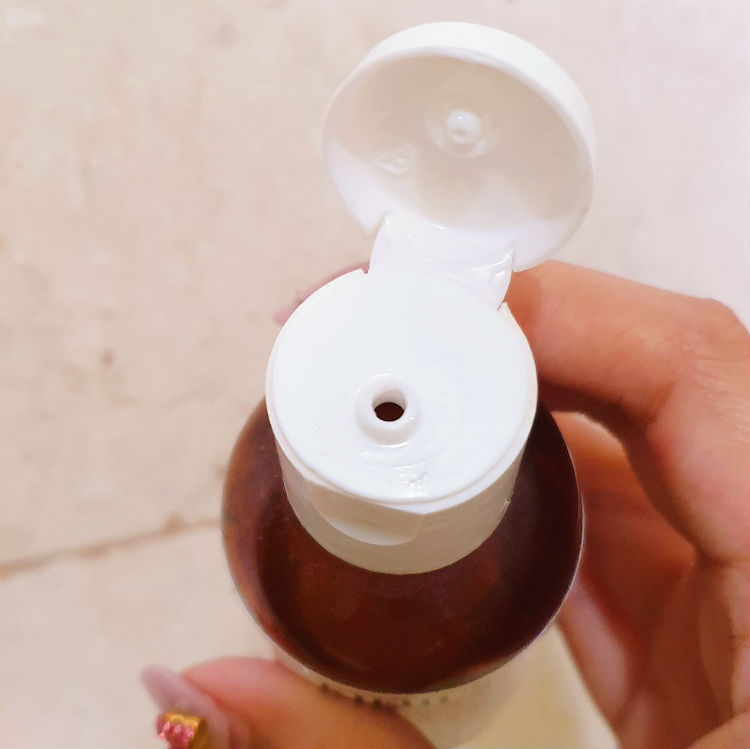 PACKAGING: It is packaged as is with only a plastic wrap. But unlike most facial cleansers in the market, this one comes in a plastic bottle instead of a tube. The bottle can be squeezed but it's sturdier than tubes.
FORMULA: It has a gel formula, it is clear, no tint, and tacky. But once mixed with water, it foams and easy to wash off.
RESULT: This Kiehl's Calendula Deep Cleansing Foaming Wash is truly deep cleaning. However, I highly recommend this to those with oily skin like mine only. Because despite my skin type, when I put a little too much of this foaming wash or the weather is just a little cold, my skin is left feeling a little tighter than usual. Also, in my first two days of using this foaming wash, several tiny bumps appeared around my chin and cheeks. Since this and my toner at that time both contain citric acids which can be irritating at higher concentrations, I decided to switch toner and after a week, those tiny bumps did disappear. But it's just a mediocre facial cleanser with a high pH level of 7 (I prefer pH 5.5 just FYI, balance enough especially for those who uses actives or acids). Thank goodness I only bought a travel size because it did not really make my skin soft or smoother than usual.
VERDICT
PROS: Deep cleansing, really foams and easy to wash off.
CONS: Too pricey for a mediocre foaming wash, has a high level of pH, and leaves my oily skin a little tight after wash.
In the end, I find the Kiehl's Calendula Deep Cleansing Foaming Wash a decent deep cleaning foaming wash, but I will not repurchase it. Because of this, I'm no longer interested in their other Calendula line, I'm sticking to Nacific Real Floral Toner Calendula.
WHERE TO BUY?
If you're still interested, you can still purchase the Kiehl's Calendula Deep Cleansing Foaming Wash in BeautyMNL for Php1725 for a 230ml bottle, and Php650 for a 75ml.
This is also available in Sephora US for $29 for the 230 ml bottle.
What do you think of this Kiehl's Calendula Deep Cleansing Foaming Wash review? Do you check your facial cleaner's pH level? If yes, which level do you prefer? Share it below!