A lot of people can get a little confuse when they first heard of this product. The name and the look kinda don't match, is it a toner, a cleanser like micellar water, or a serum? Well, this is definitely not a toner, I can tell you that right away but it is both a cleanser and a serum. Still a little confuse? Then scroll down to read my Althea Pore Purifying Serum Cleanser review.
WHAT IS IT?
Althea Pore Purifying Serum Cleanser has a combined powers of a cleanser and a serum. It claims to whisks away makeup, dirt, and oil with mint extracts while ensuring the skin stays cool and hydrated throughout thanks to a dual moisture cell system that envelopes the skin in a serum-like formula. It prevents the skin from drying out and effectively minimizes enlarged pores, keeping it smooth to the touch. This product also helps to balance the pH levels of the skin to keep it working in tip-top shape! Lastly, it's gentle on the face and suitable even for those of us with sensitive skins.
INGREDIENTS
Main ingredients are Mint Leaf Extract that cools down the skin and soothes irritations; Jojoba Seed Oil that deeply moisturizes any dryness without feeling heavy; and Tea Tree Leaf Extract which has antibacterial properties that purify the skin. Another notable ingredient is Citric Acid which is known to have anti-aging benefits, however, it can also occur irritation at a higher concentration to those with sensitive skin. You can read its full ingredient analysis in CosDNA.
PERFORMANCE
APPLICATION: As the first step of cleansing, dampen the skin and apply on a small amount. Gently massage onto the skin in circular motions for 5-10 seconds before rinsing off with water. Alternatively, you can dampen a cotton pad with the Pore Purifying Serum Cleanser and apply it on your dry face to wipe off dirt, sunblock, and makeup.
SCENT: It has a mild floral scent that kinda resembles the Althea Bare Essential Primer Water but milder. Seriously, you'll almost not notice the scent.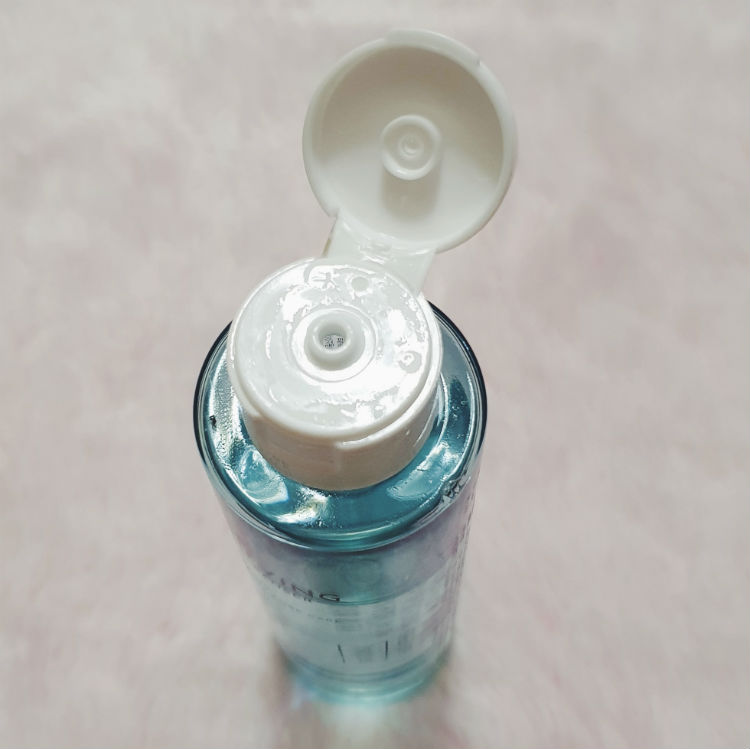 PACKAGING: It is packaged as is with only a plastic wrapper and sealed opening. Although, I wish it comes with a pump because it'll be easier and less messy to use that product with it. However, once the foil seal on the opening is removed, you cannot store this sideways or put this in your bag when you travel because it leaks! That is why I decanted this Cleanser Serum to a small pump bottle so I could bring this on my trip last December.
FORMULA: It's as not as light as water, but not as thick as oil. So that's probably why Althea decided to call this a Serum Cleanser. It literally feels like a serum, a little tacky but it's easy to wash off with water. Also, it does not have any color, it's clear.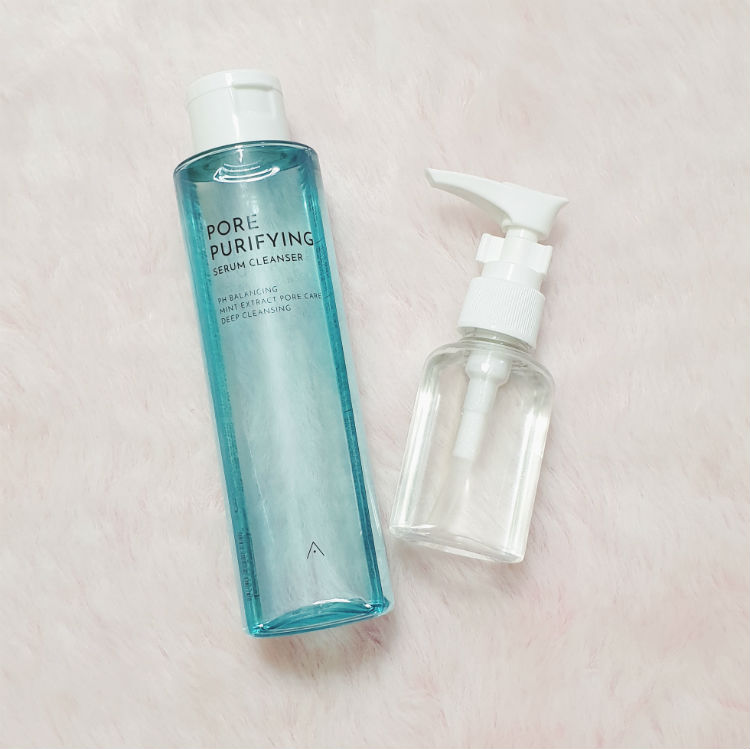 RESULT: I received the Althea Pore Purifying Serum Cleanser last December and immediately use it in action. And this was one of the easiest cleansers I ever use that removed my makeup, but the result varies depending on how you use it. When I only have light makeup or sunblock on my face, I only apply it using my hands on dampened skin as instructed. But when I have thick layer of makeup like the one I had on my uncle's wedding, I apply it by soaking a cotton pad on dry face. And then I end it both by washing it off with water and whatever facial wash I'm using. You don't need warm water or wipe your face with a warm towel, unlike other oil/balm cleansers. Besides leaving my skin super clean, it also leaves it soft, smooth, and moisturized. But on its claim that it can minimize enlarged pores, I can't prove it yet because I'm only using this for a month. But I will update this review if I notice any improvement on my pores.
VERDICT
PROS: It effectively cleanses the skin, removes makeup and sunblock while leaving it soft, smooth, and moisturized. It easily washes off with water and facial wash, no need for warm water or towel.
CONS: Personally, I don't see any cons. But if you're sensitive to citric acid, you may want to use a soothing product after this.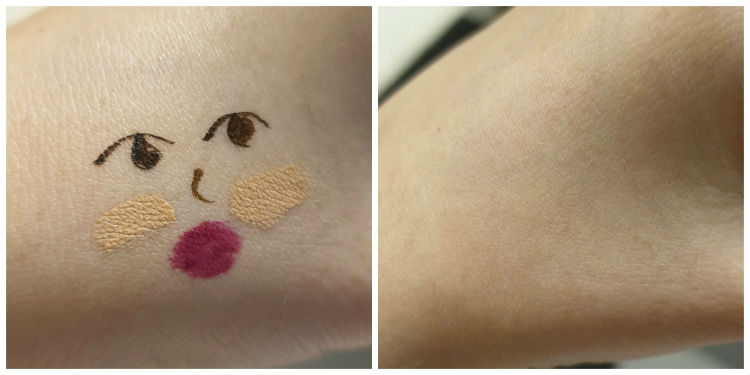 WHERE TO BUY?
What do you think of this Althea Pore Purifying Serum Cleanser review? Do you double cleanse? If yes, what products do you use? Share it below!
**I received one or more of the products mentioned above for free in the hope that I would mention it on my blog. Regardless, I only recommend products I use personally and believe will be good for my readers. All thoughts and opinions are my own and not influenced by the brand or its affiliates.