Having an oily skin while living in a tropical country which is warm and really humid will make face powder your best friend. I thought I was already good and satisfied with my Innisfree No-Sebum Mineral Powder which many people really like including my friends who always ask if I have "extra stash" because they know I hoard those powder, big time! Can't blame me, they're lightweight, no white cast, really controls oil, and sits well on my face with sunblock and with or without makeup. Until a challenger arrives, another highly-favored K-beauty brand created their own version of mineral powder but they step it up a notch by adding the most trendy skincare ingredient right now, the Centella Asiatica. But is it as good as the cult-fave or better or blah? Scroll down to read the CosRx Sebum Centella Mineral Powder review to know more.
WHAT IS IT?
CosRx Sebum Centella Mineral Powder claims to controls the excess oil secretion without drying the skin and creasing of makeup. It'll give you a smooth skin texture while soothing your skin.
It has a super fine mineral powder that adheres to your skin lightly just like air, controls the excess sebum, leaves moisture to present smooth skin texture. It also has fine particles which contain mint extracts applied to your skin lightly and refreshingly. And lastly, it has Centella Asiatica & Rose Hip Extract mild formula that allows even sensitive and dry skin to use it safely. You can read it full ingredient analysis in Skin Carisma.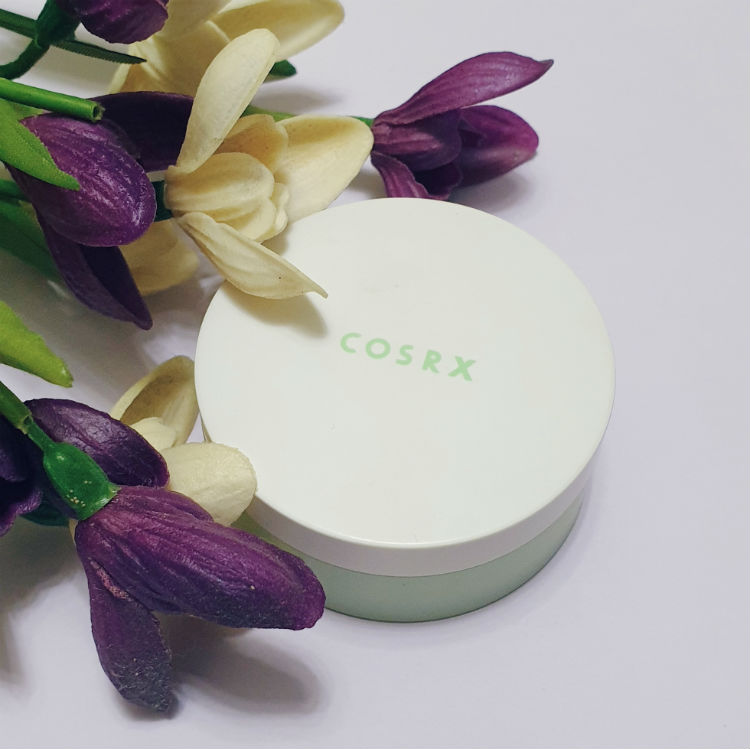 PERFORMANCE
APPLICATION: Just like with Innisfree, the CosRx Perfect Sebum Centella Mineral Powder can also be used not only on the face but also on your body. You can use it on its own or as a finishing powder. You can also apply it on your hair to remove the oiliness like a dry shampoo. And lastly, you can also apply this to your armpit to prevent sweating.
SCENT: It actually has a generic powder smell that is almost undetectable especially when applied.
PACKAGING: It is packaged in a small hard plastic jar that contains 5g of powder. It has a screw cap but unlike most powders like this in the market, this one comes with an extra puff!
FORMULA: As mentioned above, it is really fine and lightweight, does not leave a white cast, but I honestly don't feel the mint feeling they claim. Maybe it does really contain a little mint but it's not enough to give you a cooling effect.
RESULT: Honestly, besides the non-existing mint feeling, I don't really feel any difference between this CosRx Perfect Sebum Centella Mineral Powder and the Innisfree No Sebum Mineral Powder. But if you look at their content, the CosRx has fewer ingredients and contains Centella Asiatica that promotes wound healing and can be soothing if you have irritated skin. (You can read the more detailed comparison in Skin Carisma.)
Having said that, I recently have a chemical peel treatment again, but less extreme than last time but it still gave me a reddish face. And upon using the powder, it didn't really instantly reduce the redness of although I did notice that it eventually subsided in a few minutes, not significantly though. And the redness returned again after 4-5 hours, probably because the powder already run out on my face. It may be a temporary solution, but still helpful.
VERDICT
PROS: It is lightweight, does not leave a white cast, sits well on top of your makeup, controls oil and sebum, and kinda soothing.
CONS: Not really minty. Kinda pricey compared to its Innisfree counterpart.
WHERE TO BUY?
I bought my CosRx Perfect Sebum Centella Mineral Powder from The Beauty Store PH.
What do you think of the CosRx Perfect Sebum Centella Mineral Powder review? Have you tried the Innisfree or other mineral powders? Share your thoughts below!