You must be thinking, "Althea Petal Velvet Sunaway review, another sunblock?! It's fall season already and soon it'll be winter, why are you featuring a new sunblock again?" Yes, I KNOW. First of all, it's still warm in other countries like mine and especially in Australia where summer falls in December. And second, just because it's cold and gloomy it doesn't mean you're safe from the harsh UV rays of the sun. Wearing sunblock shouldn't be limited to the summer season. And that's not a marketing gimmick, it's a fact.
WHY YOU SHOULD WEAR SUNBLOCK ALL YEAR ROUND?
UV Rays are like the Boogeyman, you know you should be scared from it, but you're not quite sure why because you don't really see it. But unlike the Boogeyman, UV Rays are not a mythical creature. They are present all year round, clouds barely reduce UV, and in some circumstances can even increase it. Lastly, they have the power to alter your skin cells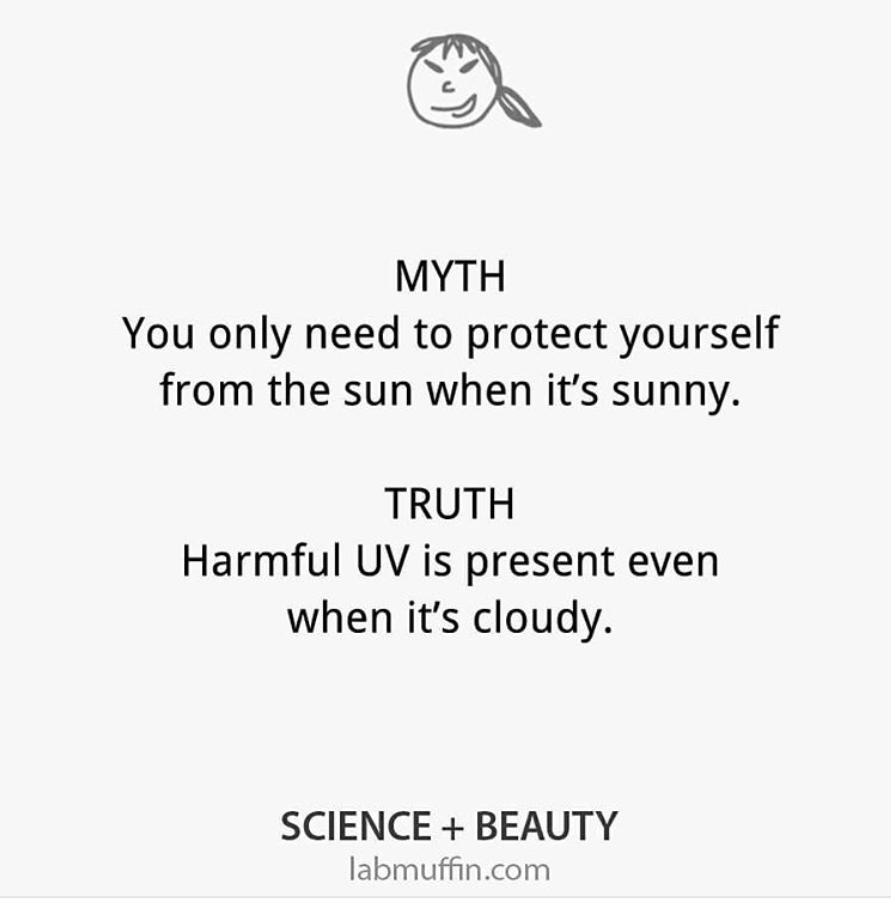 The single biggest factor in the premature aging of skin is the exposure to UVA and UVB rays. They penetrate and attack the skin, causing damage to collagen and elastin, which are the very building blocks of our skin's structure. So yeah, that's the reason you should wear sunblock all year round.
"But, I use moisturizer/BB cream/foundation with SPF"
That's not enough. Relying on a moisturizer/BB cream/foundation with SPF is like using an umbrella with holes in it. Yeah, it can cover you, but it's not enough and technically useless. I think it's also Lab Muffin who said that. Now that I've educated you about the importance of sunblock, let's go back to my review.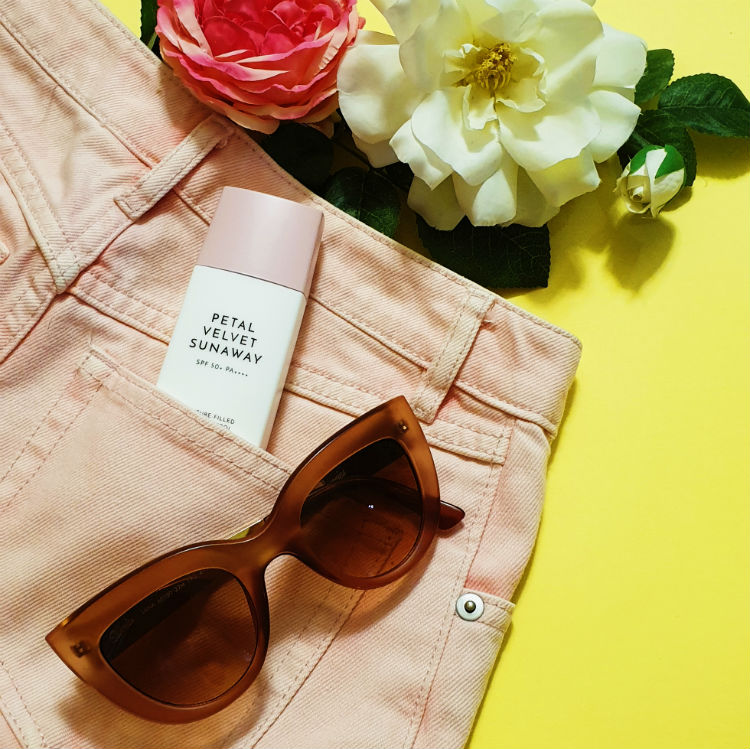 WHAT IS IT?
Althea Petal Velvet Sunaway is an ultra lightweight, invisible sunscreen that is formulated with Damask rose extracts, ensuring that your skin stays fresh and hydrated throughout the day without any streakiness or a white cast. It has an SPF of 50+ and PA++++, so your skin will be kept protected all day. As part of the Petal Velvet line, it also contains micro-powder particles that give you a smooth, petal-like complexion.
INGREDIENTS
Besides the Damask Rose Extracts, the most notable ingredients in this product are Zinc Oxide and Titanium Dioxide which both gives UV protection. But this also contains Salvia Officinalis (Sage) Oil which can be bad for those with sensitive skin. It also has Stearic Acid which can be bad for those with oily skin. You can read it's full ingredient analysis in CosDNA.
PERFORMANCE
APPLICATION: Apply an even layer onto the skin and allow to absorb into the skin before going out into the sun.
SCENT: It has a rose scent.
PACKAGING: It is packaged in a white and pink plastic bottle that is light. But it kinda resembles the Biore UV Perfect Face Milk, not only because it has a pointy tip, but also because it has a ball inside which will help mix the product when you shake it.
FORMULA: It truly has a really lightweight formula with a semi-matte finish, just like Biore UV Perfect Face Milk. You have to shake it well before applying because if not, you'll basically just get cloudy water but when mixed, it'll be white that is a little creamy but will not leave a white cast.
RESULT: I love how lightweight the Althea Petal Velvet Sunaway is, and it feels really comfortable in the skin too especially in humid weather. It is non-greasy, no white cast, and non-shiny. You can wear on its own and doesn't melt your makeup either. The only thing I didn't like about this product is the scent. I am "scentsitive" and I personally don't like the smell of roses. But that's just me, this may not be a turn off for you.
Having said that, there's another reason why I gave this sunblock to my mom: I am allergic to zinc. Although topical products with zinc do not give me an anaphylactic shock, unlike food and drinks, I still tend to stay away from it.
UPDATE January 7, 2019: I have oily skin so I never noticed it, but people with dry skin find this product too matte. And they also experience creasing in a few hours after applying it especially under the makeup.

VERDICT
PROS: It is lightweight, non-greasy, and does not leave a white cast. Overall, it is comfortable on the skin in any season, especially during hot and humid summer.
CONS: It has a strong rose scent (but some people like it). People with dry skin also finds this creasing on their skin, especially under the makeup.
WHERE TO BUY?
What do you think of the Althea Petal Velvet Sunaway review? Do you use sunblock all year round? Share your thoughts below!
**I received one or more of the products mentioned above for free in the hope that I would mention it on my blog. Regardless, I only recommend products I use personally and believe will be good for my readers. All thoughts and opinions are my own and not influenced by the brand or its affiliates.
**This post was updated on December 27, 2018. This product review originally stated that this product is formulated with hyaluronic acid, but Althea reached out and said they made a mistake on mentioning that said ingredient.