When it comes to moisturizing my skin, I prefer using a mist. I like spraying it throughout the day because it also feels refreshing and hydrating. But not all facial mists are the same, some have a tacky finish or does not feel hydrating at all. While some are just literally spraying water with an expensive price tag. That is why when I choose a facial mist, I make sure they have the necessary ingredients that my skin need, just like this latest product from Benton. Scroll down to read my detailed Benton Tea Tree Mist review.
WHAT IS IT?
Benton Tea Tree Mist promises to provide instant hydration while leaving skin refreshed and clear. It is recommended for:
Skin with dehydration and tightness
Skin with poor-oil water balance
Skin that needs improvement and protection from damage
Skin that needs a water-based product due to excess sebum
Skin that is irritated and needs soothing/hydration
Delicate skin that is sensitive to harmful chemicals and external stressors
INGREDIENTS
It contains various botanical extract, specifically Tea Tree Leaf Water that has anti-inflammatory, a natural anti-acne ingredient. And Hyaluronic Acid that is a powerful moisturizer. It is free of Alcohol, Paraben, and Sulfate. You can more about its ingredient analysis in CosDNA.
PERFORMANCE
APPLICATION: Spray when skin feels dry and irritated. And then gently pat until absorbed. You can also use this after cleansing before the skin dries like a toner. Another tip, store the product in a cool area, avoiding sunlight. Personally, I like storing my mist in the refrigerator for a more cooling spray.
SCENT: It has a mild tea tree scent.
PACKAGING: There's nothing special about the design of the spray bottle or box, but it sprays differently than other facial mists I tried before. Facial mist usually dispenses or sprays in circular to cover all face but this one sprays in slanted like a line.
FORMULA: Now this is what I like about the Benton Tea Tree Mist, it is hydrating and moisturizing without a tacky and heavy feeling. The mist is so light and absorbs fast into the skin, perfect for those with oily skin especially if you live in a humid place. And despite containing a Tea Tree Water, it does not sting active pimples.
RESULT: How many times did I already mentioned how hydrating this mist? By now, nine times! Because it really is. It is also moisturizing but not that highly moisturizing, but it depends on your skin. If you have dry skin that peels, this is not the right product for you. But if it is dehydrated, feels tight and looks red, this one will definitely help. Speaking of redness, this truly calms my skin within seconds of spraying.
Does it help reduce your acne? Well, I think if you already have acne especially cystic ones upon using this mist, this alone cannot help it. You'll still need a spot treatment or a stronger product like the Benton Aloe BHA Toner. But it can help with prevention.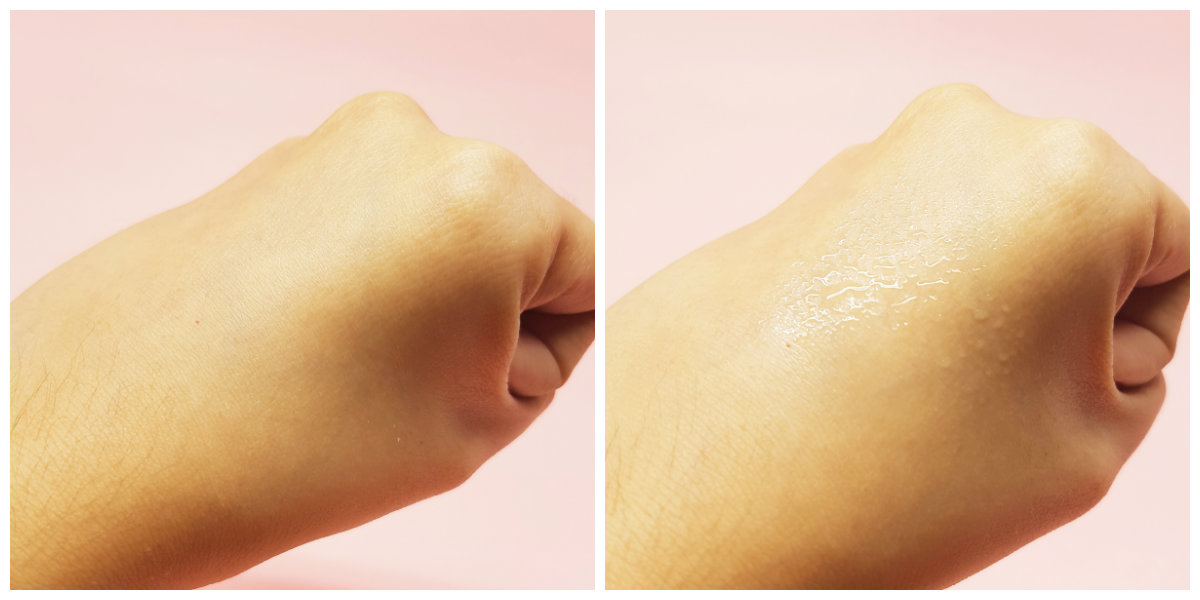 VERDICT
PROS: It is hydrating and moisturizing without a tacky finish. It is lightweight and absorbs fast into the skin. It can also reduce skin redness and that tight feeling. It can also prevent acne thanks to its tea tree ingredient.
CONS: Besides the slanted spray, I didn't find any cons.
WHERE TO BUY?
STORE
PRICE
DETAILS
Kbeauty Cafe
Php600
Use the code itsmariaalyssa to get
Php100 off for first-time buyers with
minimum orders worth Php1000
Style Korean
$16
They offer free international shipping.
Benton's eBay page
$15
What do you think of the Benton Tea Tree Mist review? Do you use a facial mist? Share your favorite below!
*This product may or may not help you. If the pimple persists, you may need to know the type of pimple you have or better, consult a doctor.
**I received one or more of the products mentioned above for free in the hope that I would mention it on my blog. Regardless, I only recommend products I use personally and believe will be good for my readers. All thoughts and opinions are my own and not influenced by the brand or its affiliates.