Did you know that applying moisturizing toner every two hours to your skin is the best way to keep it hydrated? I know it sounds excessive but keeping your skin moisturized is just as important as drinking enough water for your body. Whether you live in a freezing cold or warm and humid country, both of those weather can still dehydrate your skin. But instead of a moisturizing toner or a moisturizer cream, I prefer mists because they're easy to bring, apply, lighter and feels refreshing. But, not all mists are like that or worth buying at all. Some are just overpriced canned water, while some have too many fancy ingredients it ended up either too heavy or tacky for an oily skin person like me. So when I heard my favorite Korean brand recently launched a cooling mist, I know I have to try it despite the lack of reviews. Not because I'm obsessed with the brand, it's because I really how it says "cooling" on the label. But did it live up to my expectation? Scroll down to read my in-depth CosRx Cooling Aqua Facial Mist review.
WHAT IS IT?
CosRx Cooling Aqua Facial Mist is an ultra-refreshing mist that purifies and hydrates as it cools the face. It helps the skin maintain essential moisture so that it remains soft, smooth, and balanced throughout the summer season. It is suitable for all skin types.
INGREDIENTS
This Cooling Aqua Facial Mist is formulated with aloe, amino acids, and antioxidants but its most notable ingredients are Madecassoside and Centella Asiatica Leaf Water which both promotes wound healing. This is also paraben-free, sulfate-free, and alcohol-free. You can read the rest of its ingredients in CosDNA Analysis.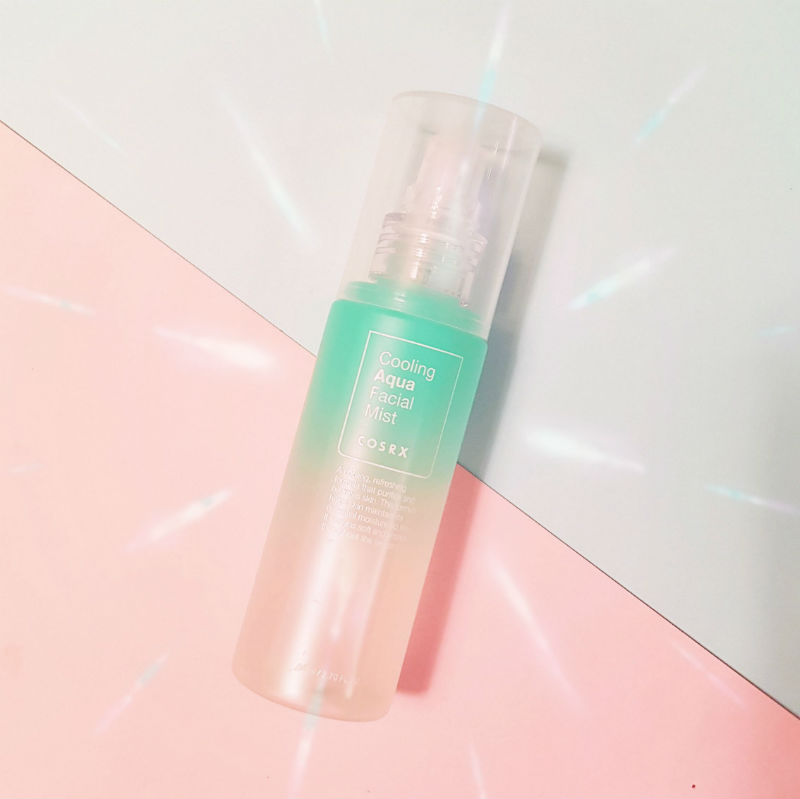 PERFORMANCE
APPLICATION: Lightly mist the face whenever your skin needs refreshing, especially after a sun exposure to cool down your skin.
SCENT: This Cooling Aqua Facial Mist has a very mild minty scent but without the minty feeling like a mint bubblegum. Instead, it feels soothing and refreshing.
PACKAGING: When it comes to facial mists, for me, the packaging is as important as the product. I want it to be easy to bring when I travel, and something that will fit in my handbag. Most importantly, the nozzle sprays a fine mist that will not hurt my skin like a water gun and will evenly spray the product on my face. Both of those were achieved by CosRx because it comes with an 80ml bottle and sprays really fine.
FORMULA: This is the lightest and finest mist I ever use. Honestly, when I first used this I kept on spraying because I thought I don't have enough yet, I can't almost feel it, but when I touched my face to check it was soaking wet! But what I love the most is it doesn't leave a tacky or oily feeling.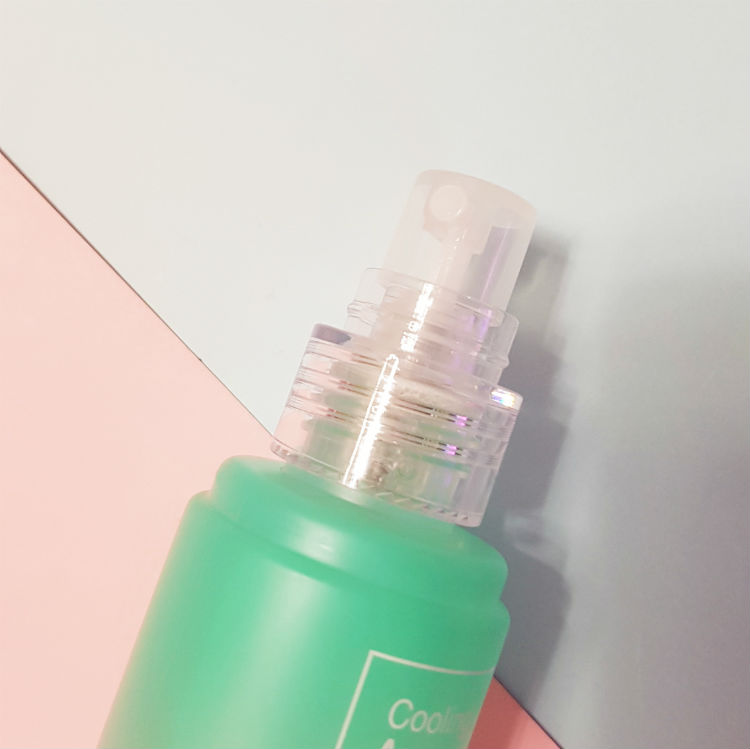 RESULT: I usually write a review after 2-3 weeks of using a product but as of the moment of writing this I've been only using the CosRx Cooling Aqua Facial Mist for one and a half week only because I already find it impressive. No BS or kissing a** and this is not gifted or a sponsored review (I bought this product with my own money just FYI). This product promised to be hydrating and refreshing which I find true. I love spraying this in the middle of the day after I got exposed to the sun or even when I just take a break from writing. I swear this is one of the most hydrating products I've ever used. It's also moisturizing without a tacky or oily finish.
After using this for a few days I have observed my skin looks glowing and dewy but not to the point of greasy. It kinda makes it look smoother too, almost like a glass skin. But if a little shine on your face is not your thing, you can always use a powder like Innisfree No-Sebum Mineral Powder after spraying this mist to give yourself a glowy but matte look.
VERDICT
PROS: It is really refreshing, hydrating, moisturizing, and soothing. It's also lightweight and does not leave an oily or tacky feeling. Suitable for all skin type especially those with oily skin living in a humid country, and the summer season. Lastly, it really cools down your skin after sun exposure and contains Centella Asiatica Leaf Water which has anti-inflammatory properties.
CONS: People with dry skin might need extra sprays when using this than those with oily skin.
WHERE TO BUY?
You could purchase CosRx Cooling Aqua Facial Mist in Revolve for $15. They ship worldwide and offers free shipping in a certain amount of orders.
If you live in the Philippines, you could purchase this Lazada for Php730 and in The Skincare Curator for Php750. They ship nationwide and offers cash on delivery.
What do you think of this CosRx Cooling Aqua Facial Mist review? Do you use a facial mist? If yes, what is your favorite facial mist? Share your thoughts below!