Some people are lucky to only experience acne in their teenage puberty years, but to some, it still happens especially during their period. Adult acne is real, and something we shouldn't be ashamed of. It happens, but we could do something about it to shorten their unwelcomed stay. One of the most popular acne solution these days are "acne patches" which are like band-aids, they treat your acne like it should be, like a wound that needs to be healed.
A few years since acne patches were introduced in the market, there are now many innovations. Some have ingredients that will help heal your acne and prevent scarring, while there are new trending patches that contain microneedles that will inject the ingredients directly on your acne. I will talk about the latter in another post since it's still a debatable product. But below are a list of the tried and tested best selling acne patches that are worth your money. Because not all patches are the same, trust me, I already tried some that literally did nothing.
1. CosRx Acne Pimple Master Patch & Clear Fit Master Patch
The OG of acne patches! Okay, not really sure about the western market but in Asia, as far as I know, the CosRx is the OG. These patches really take outs the junk out of your acne and protect it. While the Clear Fit (the one with black packaging) it looks almost invisible so it's the best patch to use in the daytime. It can also be topped with your makeup, but if you did, you have to replace it around 3-4 hours or else the edges of the patch will collect dirt and makeup thus it will be more visible. You can read my reviews of the Acne Pimple Master Patch here, and the Clear Fit Master Patch here.
You can purchase both the CosRx Acne Pimple Master Patch & Clear Fit Master Patch in Style Korean for Php536 or $10 for 3 packs each.
2. Avarelle Acne Cover Patch
I haven't tried this brand yet but I badly want to! A lot of skincare enthusiasts swears by this brand. Unlike most patches, these hypoallergenic stickers feature hydrocolloid that's lightly treated with not only tea tree but also with calendula oil. Where tea tree oil is known for its ability to heal and prevent pimples, calendula is antiseptic, antimicrobial, and anti-inflammatory. Together these oils work with the hydrocolloid to absorb the impurities, disinfect the area, and heal the spot for a reduced appearance come morning. Some reviewers also claim that these patches actually treat cystic acne and pimples that haven't quite come to a head. Take note, the rest of the patches in this list needed the pimple/acne to head for them to work. Another thing that made me want to try this patch is because it comes with more sizes than any other patches, they have extra-large which is square and can cover an entire cheek.
You can purchase the Avarelle Acne Cover Patch on Amazon for $24.49 which contains 120 patches.
3. The Face Shop Dr. Belmeur Spot Patch Kit
Another acne patch in my list and highly rated by many skincare enthusiasts like Eros of fishmeatdie blog. You can read his review of this patch in his blog. I also asked some people why they like it, and what they say often is that these patches are treated with tea tree oil. But if you're wondering why if this is so good, why only a few people know about this product unlike those patches in this list? It's because it's really hard to find! I only found one online shop that sells this and not all physical stores of The Face Shop sells this. In the Philippines, I keep looking for this but they always say it's not available.
You can purchase The Face Shop Dr. Bemeur Spot Patch Kit in Style Korean for Php386 or $7.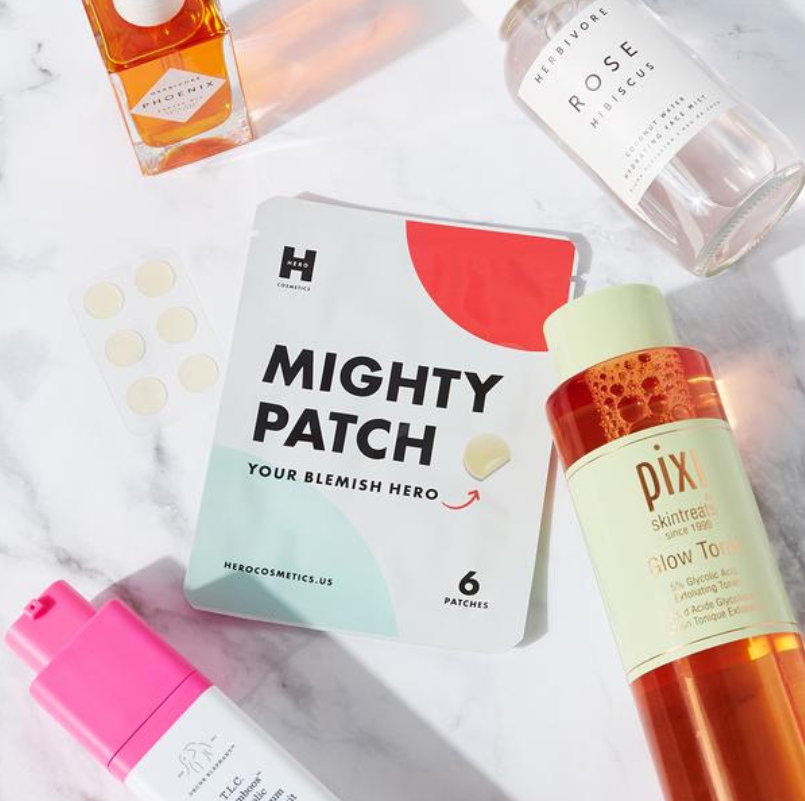 4. Hero Cosmetics Mighty Patch Hydrocolloid Acne Absorbing Spot Dot
Another highly-rated product from the US, these acne patches absorbs the pus and fluids out from pimples that have come to a head. The all-natural formulation — which doesn't include any alcohol, parabens, and sulfates — makes these patches super gentle, ensuring that, in the process of absorbing excess fluids, they won't irritate skin or cause any other issues.
You can purchase these Mighty Patch Hydrocolloid Acne Absorbing Spot Dot at Amazon in $12.99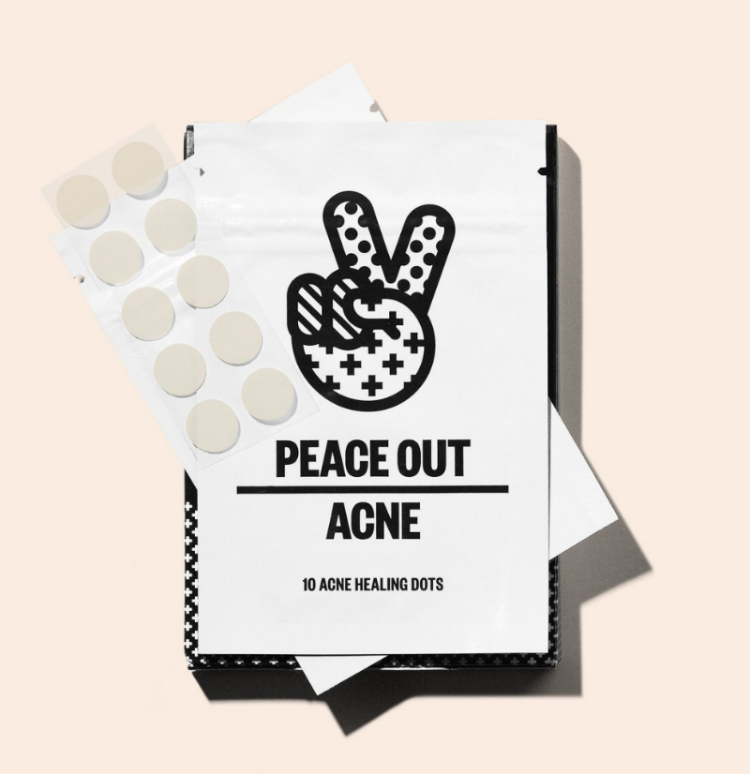 5. Peace Out Acne Healing Dots
What I love the most about this acne patches is the packaging. When I first saw this on Instagram, I thought they were a cigarette brand with a really cute packaging but when I looked closely I read the Acne and I immediately wanted to try it. It is infused with salicylic acid to kick acne-causing bacteria to the curb, they also contain vitamin A to help support natural skin turnover and aloe vera to soothe redness. Its hydrocolloid technology extracts impurities while creating a protective barrier that guards against external irritants. By protecting your blemishes from bacteria, inflammation, and picking, these dots also reduce the potential for acne scarring.
You can purchase Peace Out Acne Healing Dots at Sephora for $19.
Do you use acne patches? Which brand is your favorite? Share it below!