I don't always wear makeup, especially foundation, but when I do I make sure I thoroughly remove it from my skin before going to sleep no matter how much tired or even drunk I am. But actually, even I don't wear makeup, I still double cleanse at night when I had a really long day outside and wore sunscreen. So I make sure I buy something that will really melt my makeup and dirt off my face. Usually, I use cleansing oils or cleansing balms, but I have been intrigued with cleansing sticks for a while now. Finally, I had a chance to try one. Scroll down to read my Neogen Real Fresh Green Tea Cleansing Stick review to know more.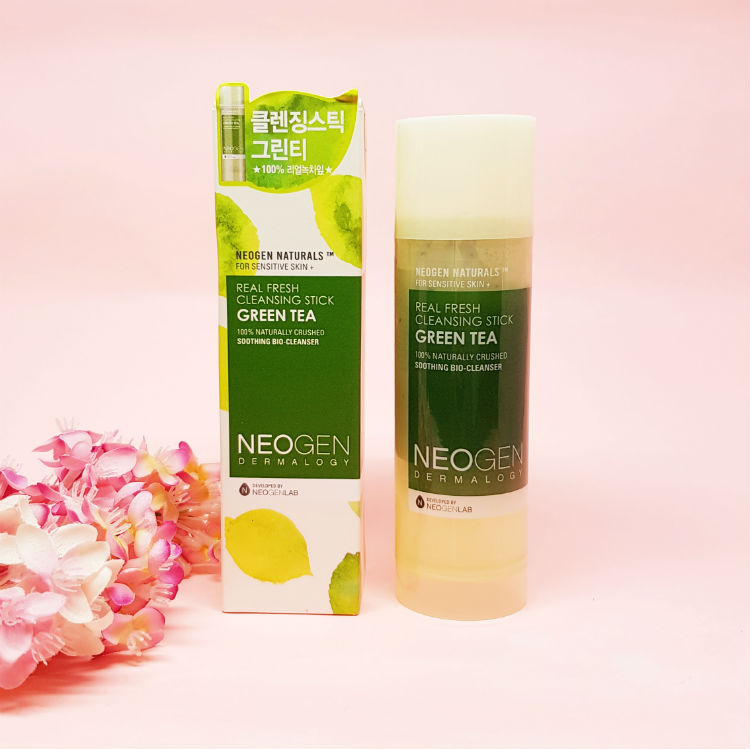 WHAT IS IT?
Neogen Real Fresh Green Tea Cleansing Stick is a travel-friendly, all-in-one cleanser, created by Soko Glam co-founder Charlotte Cho. Formulated with 13 natural oils to break down makeup, natural green tea leaves to exfoliate and a low pH (according to Skincare Dupes, it has a pH level of 5.5) to gently cleanse your skin, this cleanser will lead the way to brighter, clearer skin. You can read its full list of ingredients and this analysis in Skin Carisma.
PERFORMANCE
APPLICATION: Twist up the cleanser by turning the bottom of the tube to reveal enough product. And then swipe over damp skin and then massage with your hands to lather. Rinse with lukewarm to cool water.
SCENT: Although it contains bits of actual green tea leaves, the scent does not exactly smell like a natural green tea that we drink. It's more a perfume, like Elizabeth Arden Green Tea perfume. I love that perfume, however, that scent can be a turn off for people who are sensitive to fragrance when it comes to skincare.
PACKAGING: It is packaged in a plastic tube which is light and the screw is easy to control. I never encountered that the stick never went down again in the package which often happens in beauty products in stick form like a lip balm. Lastly, it comes with a box too and according to Soko Glam, you'll know it is authentic if you see the Charlotte Cho signature on the box because this is a collaboration between Charlotte Cho and Neogen and it's exclusively available in Soko Glam. However, this product was launch back in 2016, and I've seen this product in many trusted Korean beauty shops now and their box doesn't have Charlotte's signature.
FORMULA: I thought this will be like a soap in a stick form, so I didn't expect its texture will be balmy like some kind of a lip balm. I do like the little bits of green tea leaves in it too because it serves like gentle scrubs.
RESULT: The first thing I like about this product is that I could bring it when I travel. It doesn't spill in my bag unlike some liquid cleansers, it's lighter than other cleansing balms, and most especially, airport security will not confiscate it.
When it comes to its cleansing power, it does really cleanse well without the drying feeling after you wash it off. It foams a little when you add more water while massaging it on your face. But when it comes to removing makeup, you can use this alone which is a space saver if you bring this in your travels. However, waterproof makeup needs to be washed twice with this product to thoroughly remove it from your skin.
Overall, it's not an "extraordinary" product, but it's a really good cleanser with mild exfoliating properties thanks to its tiny green tea leaves. I usually bring this when I travel but lately, I've been using this a lot at home (but not every day) because it's easier to use, a time-saver especially when I'm already tired and my body wants to just lay on the bed.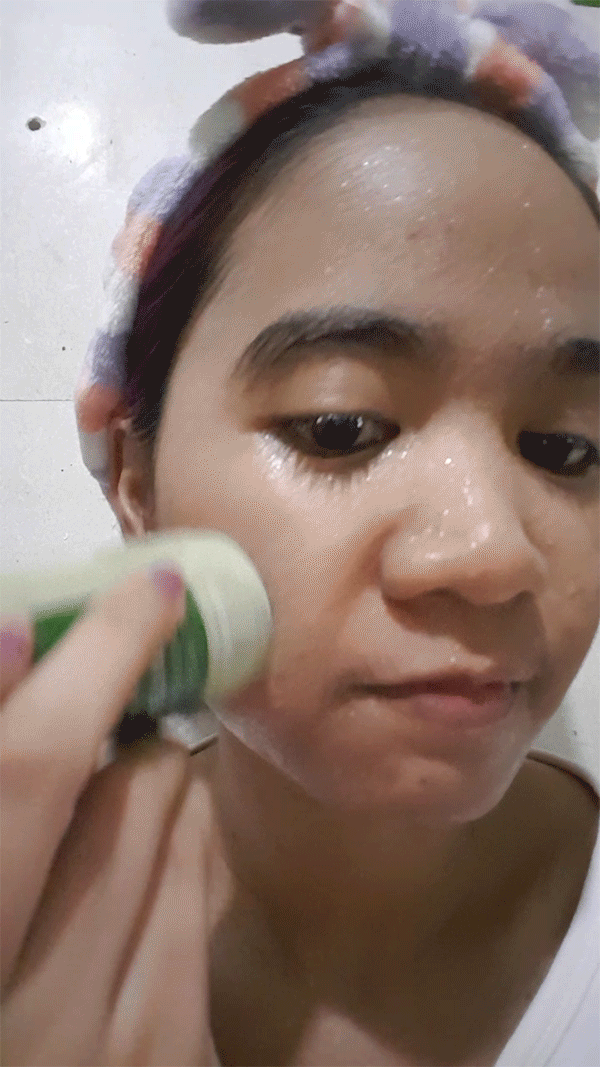 VERDICT
PROS: It easy to use, it can remove makeup, didn't dry out my skin, and easy to bring when you travel.
CONS: As I mentioned many times above, I bring this in my travels thus I don't really use this every day for consecutive weeks. So it's better if you have sensitive skin to check CosDNA or Skin Carisma for its analysis because it may contain comedogenic ingredients.
WHERE TO BUY?
STORE
PRICE
DETAILS
Style Korean
$23
Yes Style
$26
Use the code ALYSSA12 to get
5% off your first order or
2% off your future orders.
Go Bloom & Glow
Php900
Use code MARIM60 to get ₱100 OFF
on your entire order (minimum of ₱1000, single-use only).
Kbeauty Cafe
Php870
Use the code itsmariaalyssa to get
Php100 off for first-time buyers with
minimum orders worth Php1000
Skincare Curator
Php900
What do you think of this Neogen Real Fresh Green Tea Cleansing Stick review? Have you tried using a cleansing stick before? Share your thoughts below!