I received this shampoo and conditioner with the Natural Hair Revival Coco Mask last March. It was the perfect timing because I was going on a week-long trip, and I haven't bought travel size shampoos yet. Also, I've been looking for natural hair products as well. So yeah, I tested this in some of the hair's extreme circumstances. But did it live up to my expectations? Scroll down to read my Human Nature Natural Moisturizing Shampoo & Conditioner review.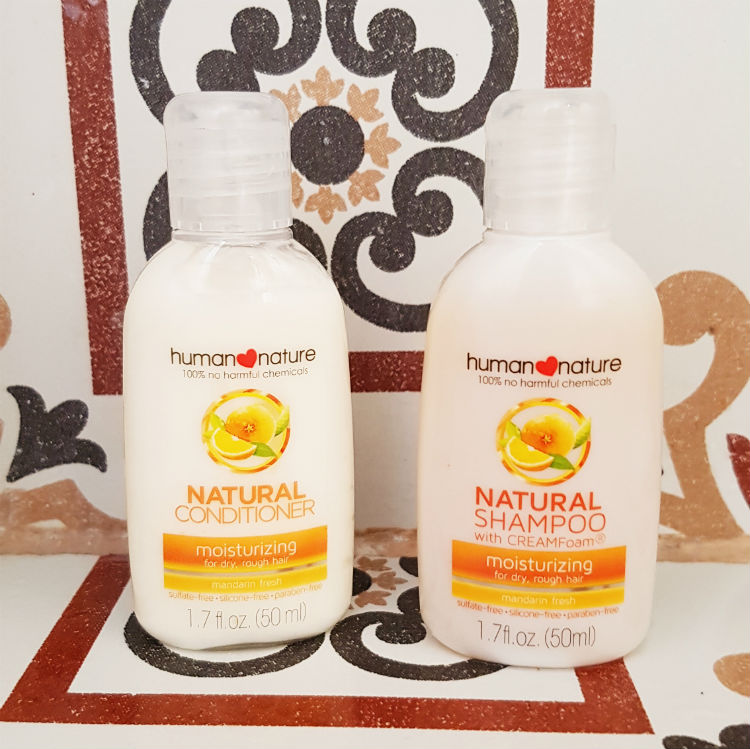 WHAT IS IT?
Human Nature Natural Moisturizing Shampoo is 96.5% natural and SLS/SLES-free while the Moisturizing Conditioner is 99.5% Natural and Silicone-free. Both are for hydrating & softening dry, rough hair.
The shampoo nourishes hair with vitamin & amino acid-rich coco nectar and softens strands with aloe vera extract, avocado oil & virgin coconut oil while it cleanses and moisturizes. You can read more about its ingredients in this CosDNA Analysis.
While the conditioner gives a silky shine with virgin coconut oil, conditions hair with avocado oil, and soothes scalp with aloe extract. It has no synthetic feel modifiers that can suffocate hair, paraben-free, and synthetic fragrance-free. You can read more about its ingredients in this CosDNA Analysis.
PERFORMANCE
SCENT: Both come in 2 scents, Lush Vanilla and Mandarin Fresh. I got both the Mandarin Fresh which smells really amazing. It feels refreshing and kinda energizing too for mornings.
PACKAGING: I received the 50ml sizes which are perfect for traveling. But these products also comes in 200ml and 495ml bottle. They are all packaged in plastic bottles. The 50ml bottle has the same bottles but I think the conditioner comes in a tube on 200ml and 495ml bottles.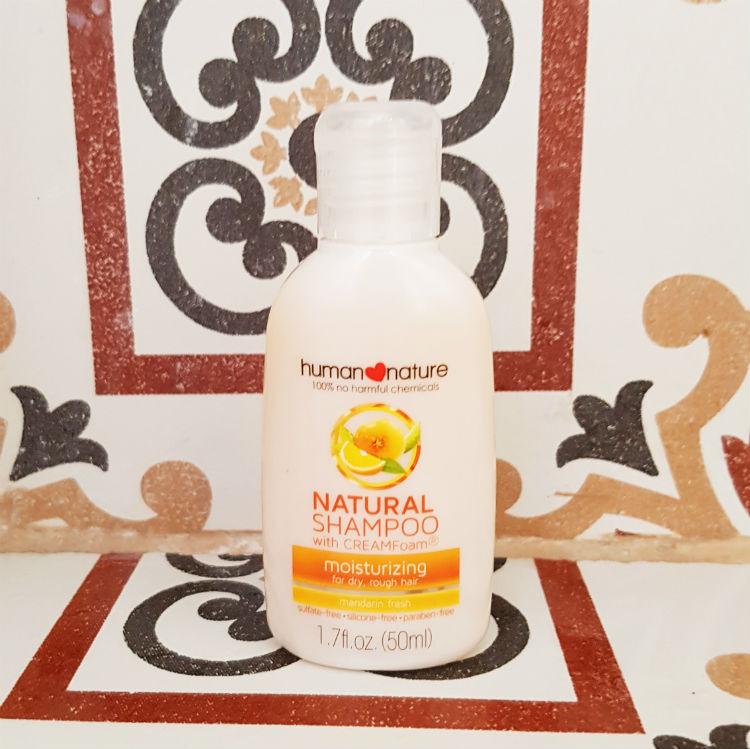 FORMULA: The conditioner has a really creamy formula but it's easy to spread on the hair. While the shampoo kinda surprised me. I was expecting it to be thick as well, but it was kinda soft, almost liquidy. I actually like it because it easily penetrates my thick hair.
RESULT: Just like the hair revival coco mask that I received with this duo, the conditioner wasn't right for my chemically-treated violet hair which undergone bleaching. I need a more intensive conditioning product for it. However, my mother really like this conditioner she took it from me. She says it really conditions her hair and make it smells so nice.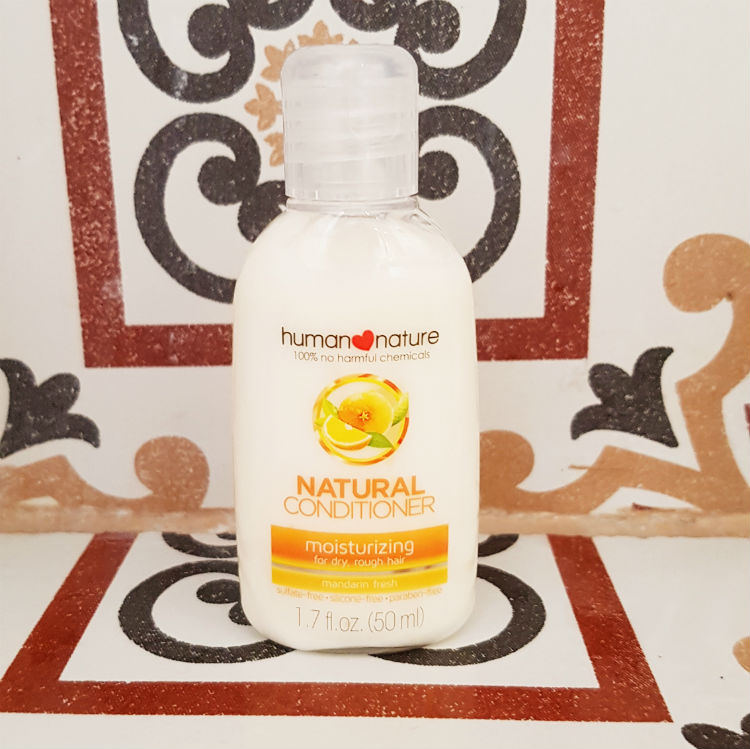 She actually loves the shampoo too but I tried my best for her not to take it away from me too because it's my fave among the three Human Nature products I received. Besides the lovely scent of Mandarin, this shampoo reduced the itchiness on my scalp, it doesn't matter that it's not moisturizing enough for my hair. As long as it can soothe my scalp, I'll keep using it.
VERDICT
PROS: Both shampoo and conditioner smell refreshing and moisturizing. But the shampoo also soothes the scalp, it reduced the itchiness. Lastly, it contains natural ingredients, affordable, sustainable, and cruelty-free.
CONS: Both are not moisturizing enough for bleached hair. But in defense, those who bleach their hair need a conditioner that is labeled "intensive" on it.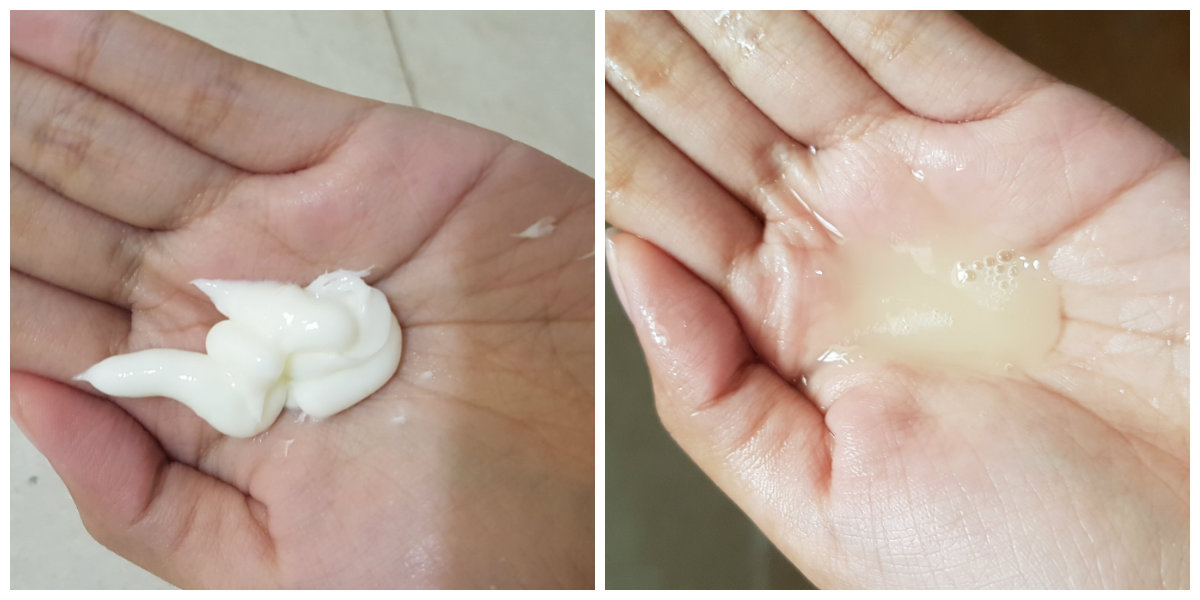 WHERE TO BUY?
You can purchase both the Human Nature Natural Moisturizing Shampoo and Conditioner in Human Nature official website for Php49.75 for a 50ml bottle, Php149.75 for a 200ml bottle, and Php299.75 for a 500ml bottle.
They also ship to the US, UAE, Canada and more.
What do you think of these Human Nature Natural Moisturizing Shampoo and Conditioner? Have you tried a natural hair product before? Share your thoughts below!
**I received one or more of the products mentioned above for free in the hope that I would mention it on my blog. Regardless, I only recommend products I use personally and believe will be good for my readers. All thoughts and opinions are my own and not influenced by the brand or its affiliates.