A week before I went off to a long vacation, I received an email from Human Nature that they will send me some products to try. Luckily, it arrived 2 days before I left so I was able to bring them on my trip. I received a total of three products and one is a hair mask that I badly needed because I also ran out of protein hair mask at the time I received the package. Curious about it? Scroll down to read my Human Nature Natural Hair Revival Coco Mask review.
WHAT IS IT?
Human Nature Natural Hair Revival Coco Mask is an intensive weekly treatment that claims to help restore your hair's full glory. It nourishes every strand of hair with virgin coconut oil to help reduce your hair's protein loss.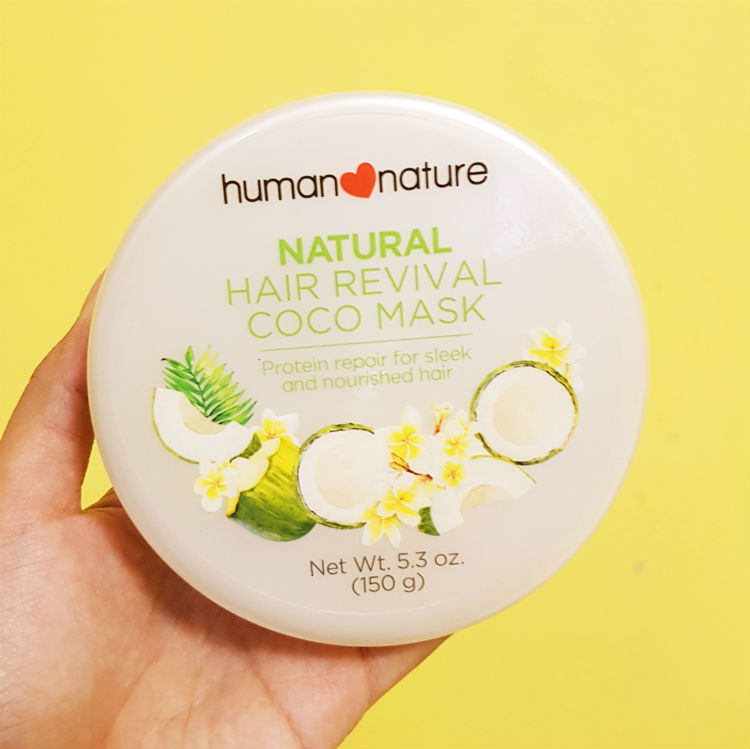 INGREDIENTS
It contains Virgin Coconut Oil which is rich in lauric acid that penetrates each strand for smoother and stronger hair. The VCO provides better hair nourishment from protein loss versus using a mineral oil-based or sunflower oil based pre-wash or post-wash hair treatment.
You can read the rest of Human Nature Natural Hair Revival Coco ingredients in its CosDNA Analysis.
PERFORMANCE
APPLICATION: Once a week, apply a generous amount of Hair Revival Coco Mask on damp hair. Preferably after washing. Then leave on for 3 minutes then rinse.
SCENT: It has a scent of a coconut candy or those coconut juices packaged for mass production which is I'm not a fan of. I love coconuts, but I don't like it when their scent is amplified with a sweeter scent. But that's just my personal preference.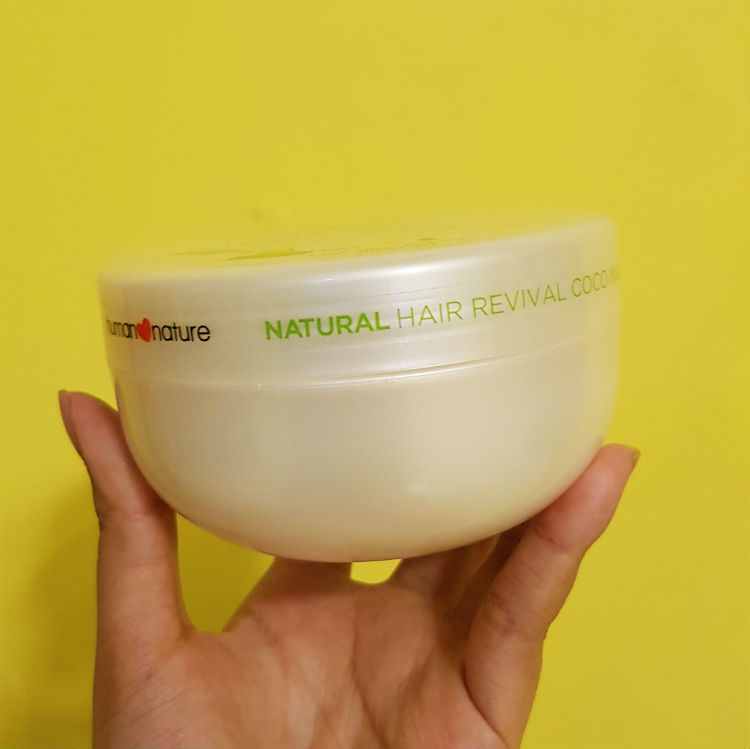 PACKAGING: It is simply packaged in a plastic tub. Nothing fancy but it definitely does NOT feel cheap either. Plus, it's big enough to be used as a container after you finish the mask.
FORMULA: It has a creamy texture, like those facial moisturizers. It's thick but can easily spread on your damp hair. You'll really feel like your "masking" your hair with so many nutrients.
RESULT: It wasn't as moisturizing as I expected, that's because I'm used to intensive moisture masks that I use which are formulated for chemical treated hairs. But if you have normal hair meaning it's virgin (no dyes or any chemical treatment) or you dyed it but didn't bleach it, then this hair mask will give you enough moisture you need.
Despite that, I still like this hair mask because it helps strengthen my hair thanks to its protein content which my hair actually needs. The protein helps hair especially those that were chemically treated to be stronger. Bleaching makes hair fragile, if we don't give it proper care, our hair will become crunchy and will easily break too while brushing or even while shampooing it.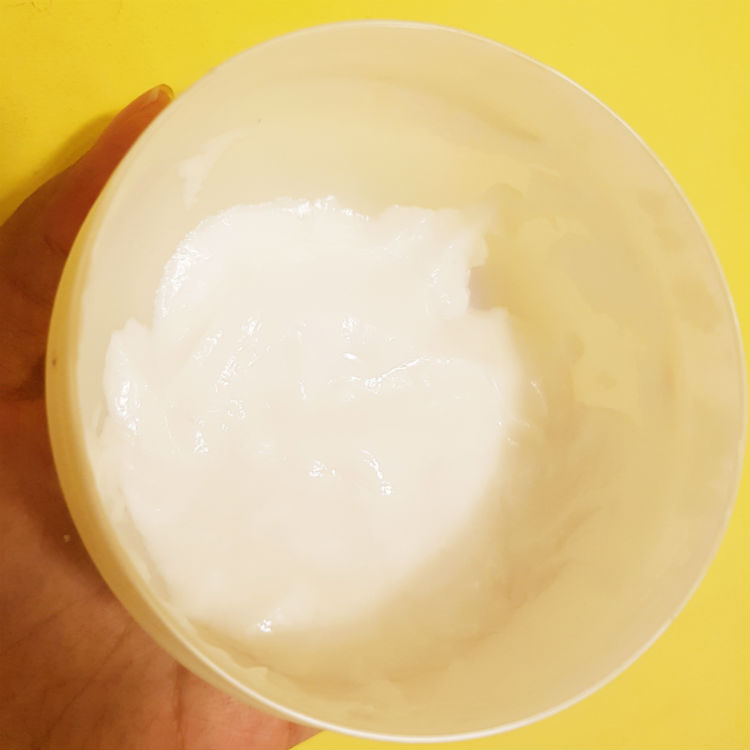 VERDICT
PROS: It is rich in protein for strengthening your hair. It's moisturizing, easy to apply, and affordable hair treatment. Lastly, it contains natural ingredients, sustainable, and cruelty-free.
CONS: Not moisturizing enough for bleached hairs.
WHERE TO BUY?
You can purchase Human Nature Hair Revival Coco Mask in Human Nature official website for Php329.75 and in Beauty MNL for the same price.
To those who live in the US, Canada, Singapore, Malaysia, and UAE, you can also purchase this product in Human Nature's official website for $13.99
What do you think of this Human Nature Hair Revival Coco Mask review? Do you use a hair mask? Share your thoughts below!
**I received one or more of the products mentioned above for free in the hope that I would mention it on my blog. Regardless, I only recommend products I use personally and believe will be good for my readers. All thoughts and opinions are my own and not influenced by the brand or its affiliates.