For me, it's easier to find a good sunblock for my body than finding the right sunblock for the face. It's because when it comes to body sunblock, I don't mind some white cast or a tacky and heavy cream feeling. But on my face I require a lot more like, it should be a good base, not greasy nor heavy, does not leave a white cast and most of all, it shouldn't break my acne-prone skin. Lately, I've been really into finding a locally made beauty products and also organic. Luckily, I found this shop from Iloilo City called Rraw. They have really interesting products from Vodka & Lime Face Scrub, Viper Butt Scrub (which I post the review later) and fruit-scented sunblocks which are the main reason I bought some of their products. But is it good? Scroll down to read my Rraw Waterbaby Watermelon Sunblock SPF75 review.
WHAT IS IT?
Rraw Waterbaby Watermelon Sunblock is claiming to be your go-to fresh sunblock and equipped with SPF75 to protect your bare and beautiful skin from the sun's harsh rays. It also has UVA & UVB protection, Shea Butter to moisturize and made with Zinc Oxide for a reef-friendly experience. You can read its full ingredients on the CosDNA Analysis. Lastly, it also claims to be face and baby friendly, non-sticky and lightweight.
PERFORMANCE
APPLICATION: According to their website, just "Spray & Rub!" And allow 5-10 minutes to soak dry into your skin before entering the water or hitting the sun. Lastly, re-apply every 75 minutes.
SCENT: It actually comes in two "flavors" which is mango and watermelon, the one I bought. It smells refreshing and kinda soothing.
PACKAGING: It comes in a plastic spray bottle but it is sturdy. Plus the minimalist label makes it look elegant.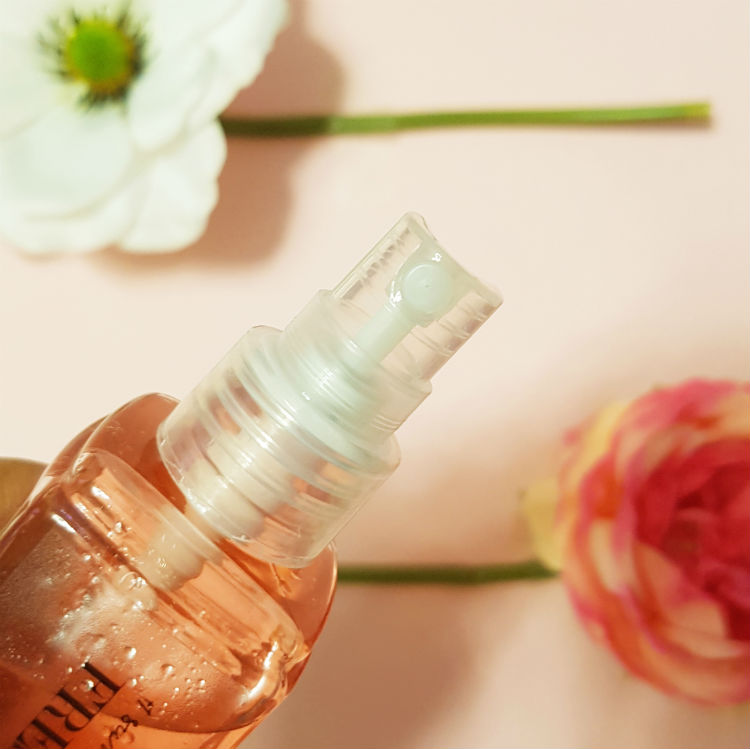 FORMULA: This is not my first rodeo with sunblock sprays, so I was expecting something with thick or oilier and sticky formula. But this one is surprisingly lightweight and not oily at all! Almost like a toner. Although, there's a tiny (really tiny) feeling of oil in it, nothing major. It absorbs quickly into the skin and moisturizing too!
RESULT: I use this on my body and has no issues with it. I love that it's moisturizing and non-sticky. For that reasons alone, I would definitely repurchase this product. But it says on Rraw's website that this Waterbaby Watermelon Sunblock is "face and baby friendly" and since there's no baby around that I could use for the test (okay, that doesn't sound right but you know what I mean, right?) of course, I tried it on my face.
don't panic, it's organic
Take note, I have Zinc allergy, which makes it extra harder for me to find a good sunblock. But small doses will not make my face swollen. So I sprayed on my hand and rubbed my hands together gently and started patting it on gently all-over my face while saying "don't panic, it's organic" to myself repeatedly until the Rraw Watermelon Baby Sunblock is absorbed into my skin. Again, thank you to the creator of this product, it's really non-sticky and lightweight even on the face. I will totally bring this along on all my beach trips. And this is a good everyday sunblock too because if you wear makeup, it will not make it slide or melt it. Best of all, I could re-apply by patting gently all over my face without ruining my makeup!
VERDICT
PROS: It is lightweight, non-sticky, does not feel oily, smells really good, and it didn't break me out. You can use this on your body and it's safe for the face.
CONS: I honestly see no cons, no bulls***!
WHERE TO BUY?
You can purchase rraw Waterbaby Watermelon Sunblock SPF 75 in Rraw official website for Php299. You can also check their Instagram for places where they stock or will stock their product. Lastly, in every order from their website, you have an option to donate to the animal shelter! How great is that?!
What do you think of this Rraw Waterbaby Watermelon Sunblock SPF 75 review? What's your favorite sunblock? Share it below!