Every year, whenever the weather starts getting hotter, I start looking for products that will prevent my makeup from melting and make it last longer. Honestly, I haven't been successful in finding the right one. Sure, the Mac Prep + Prime Fix + is really good, but it breaks me out. Until one time, it was 3 AM and I was browsing my favorite online beauty shop. I saw they have new stocks of Glamglow products especially the mini version of their SuperMud Activated Charcoal Treatment that I've been wanting to try for so long but the price and the mixed reviews have always held me back. But the mini version is still not that cheap so I continued browsing until I saw that they also sell a setting spray! So I Googled some reviews and read an overwhelming amount of positive reviews from forums and vloggers so I decided to get its mini version instead. But did it live up to the hype? Scroll down to read my Glamglow Glowsetter Makeup Setting Spray review.
WHAT IS IT?
Glamglow Glowsetter Makeup Setting Spray claims to keeps makeup looking fresh while adding a sexy glow that stays on all day. It finishes makeup with a soft, cloudlike mist of mineral-rich charged waters; infused with a caffeine infusion to wake up dull skin; instantly boosts radiance; helps hydrate, soothe, and smoothen with Teaoxi® complex of green, white, and red teas to fight environmental stressors.
For the full list of its ingredients, check the CosDNA Analysis.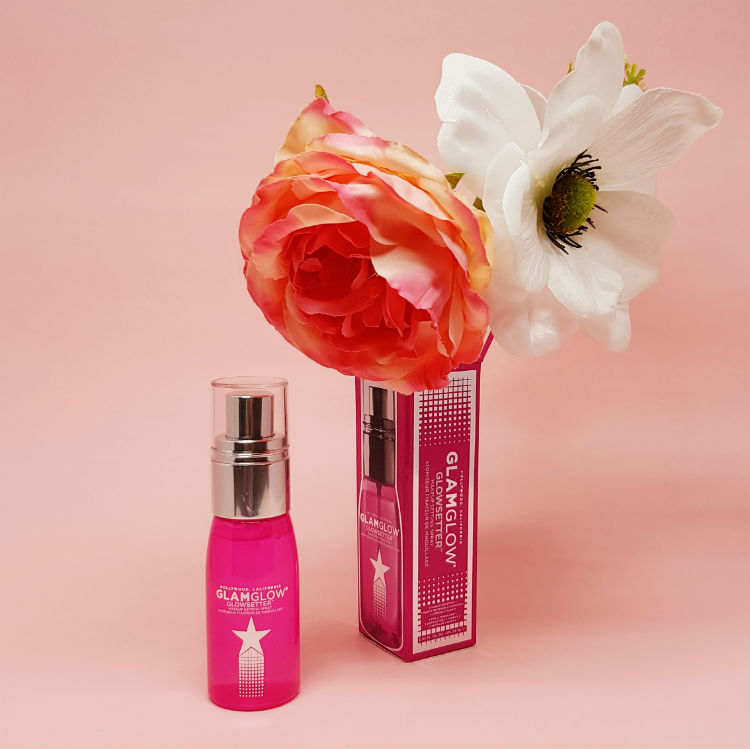 PERFORMANCE
APPLICATION: Hold bottle 6 to 8 inches away from face and mist evenly. Can be applied anytime, anywhere to refresh your glow.
SCENT: Most reviews say it has a coconut smell. As someone who lives in a tropical island country which coconut is one of the most exported product, I have to break it to you folks, that is not what coconut smells like. It does not smell sweet. If that's what coconut water smells in your country, I'm sorry but it's not natural and contains SO MUCH SUGAR. About the scent of this product, yeah, I guess I could say it smells like coconut but with a bunch load of sugar and preservatives.
PACKAGING: Both its box and bottle has silver and nauseatingly pink color. I freaking love the packaging! Plus it says "Helly Sexy" when you opened the box.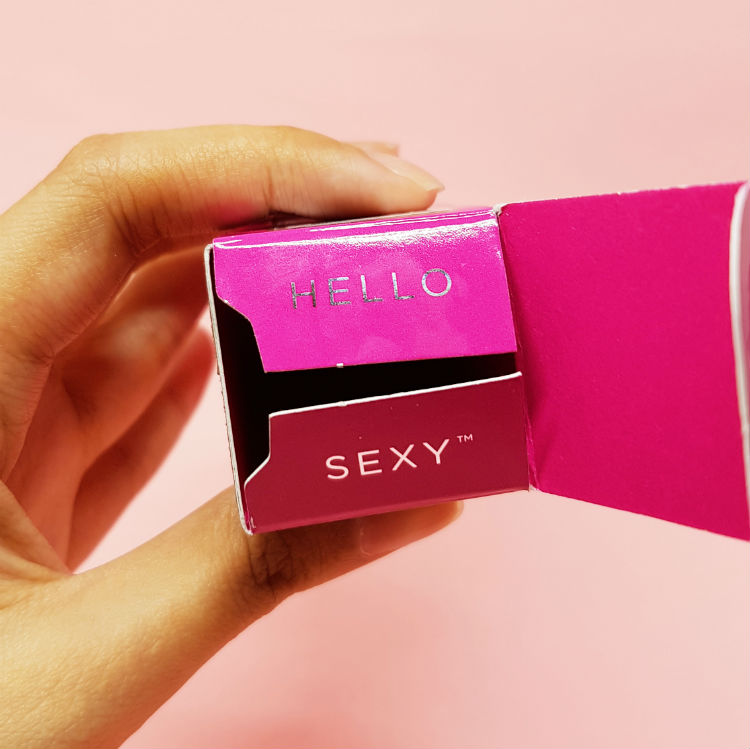 FORMULA: I like its spray bottle because it dispenses a really fine mist on my skin that feels light and refreshing. And here's a tip, keep your bottle in the fridge for an ultra-energizing, makeup-setting spritz which is perfect for tropical countries and summer season.
RESULT: The hype is real! I really like this Glamglow Glowsetter Makeup Setting Spray. It makes my makeup stay longer in the summer heat of the Philippines and most importantly, it doesn't break me out! Because of the 3D-thingy on their ingredient, it does really give me a glow, not glittery but not dewy either but it kinda looks like it but not. My skin looks healthy, brighter and refreshed whenever I spray this on my face. I will definitely purchase the bigger size next time.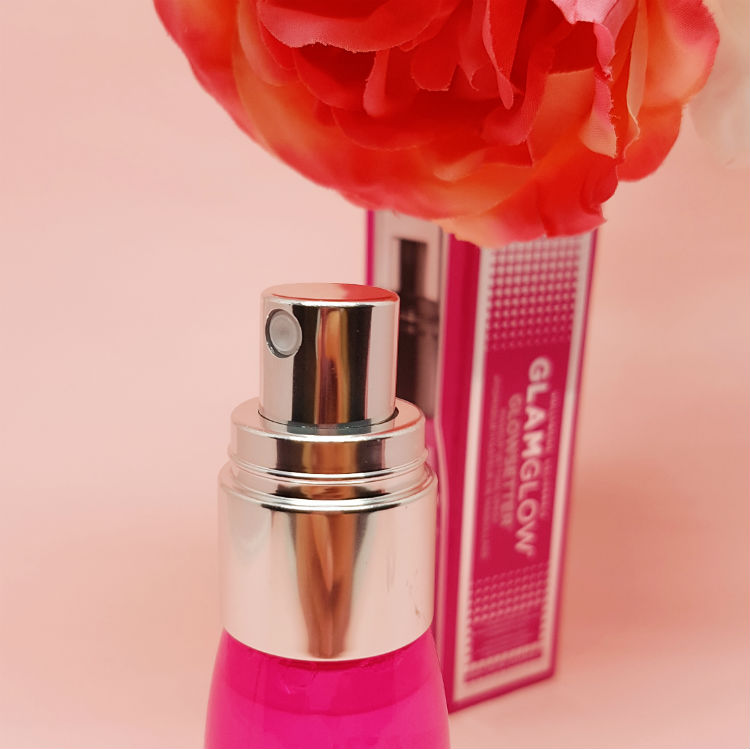 VERDICT
PROS: It sprays really fine mist, refreshing, makes makeup last longer, it makes skin looks brighter too. It didn't break out my sensitive acne-prone skin. And despite the "glow", it does not look greasy for those with oily skin.
CONS: The faux coconut scent.
WHERE TO BUY?
If you live in the Philippines, you can purchase the Glamglow Glowsetter Makeup Setting Spray in BeautyMNL for Php1700 for the 110ml bottle, and Php850 for the 28ml bottle.
Those who live outside of the Philippines, you can purchase this in Sephora for $32 for the 110ml bottle, and $16 for the 28ml bottle.
This is available in Revolve for $32 for 110ml. They also offer free international shipping on orders $100 and above.
What do you think of this Glamglow Glowsetter Makeup Setting Spray review? Do you use a setting spray? What is your favorite? Share it below!